Initiated by Design Indaba and Dutch Design Week, antenna is a programme that presents the best international graduate projects that aim to solve today's most pressing dilemmas. Among these graduates is Benjamin Bichsel, who shared his inventive project, Cima at antenna 2021. Bichsel is a product designer from Switzerland, currently based in Zurich.
Medical clothing ranges from functional items of clothing, such as surgical gowns, to simpler garments, like scrubs or patient clothing. It is predominantly made from synthetics - fossil-based plastics - and is often designed to be disposable.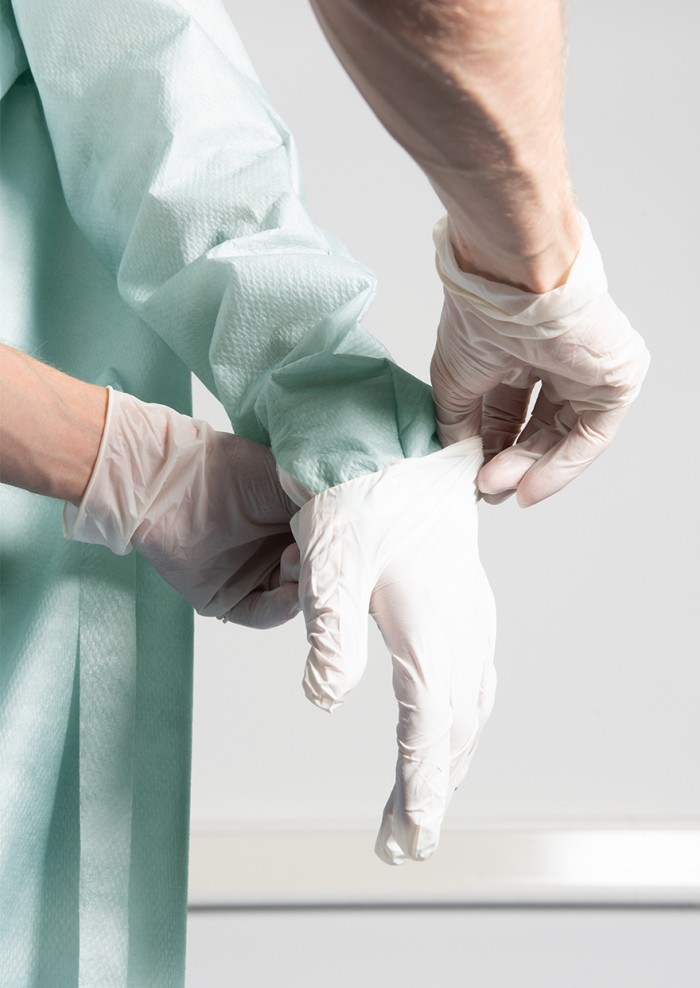 This creates an enormous environmental impact, all the way from extracting raw materials to end of the life. A standard medical procedure generates about 30m2 of synthetic textile waste. Due to the current situation with Covid-19, the consumption of such textiles has increased significantly.
This is where the Cima project is aiming to make a difference. "I am an avid believer that design should solve problems we encounter and create positive solutions," states Bichsel. As part of his final MA project at ECAL (Ecole cantonale d'art de Lausanne), he worked on the development of an ecological solution for the currently used disposable clothing in hospitals.
"The focus was to make full use of today's available sustainable innovations in the textile industry to find solutions for functional but still ecological disposable clothing for medical wear in hospitals and medical practices. I designed a collection that covers the most common disposable dresses in hospitals," states the designer.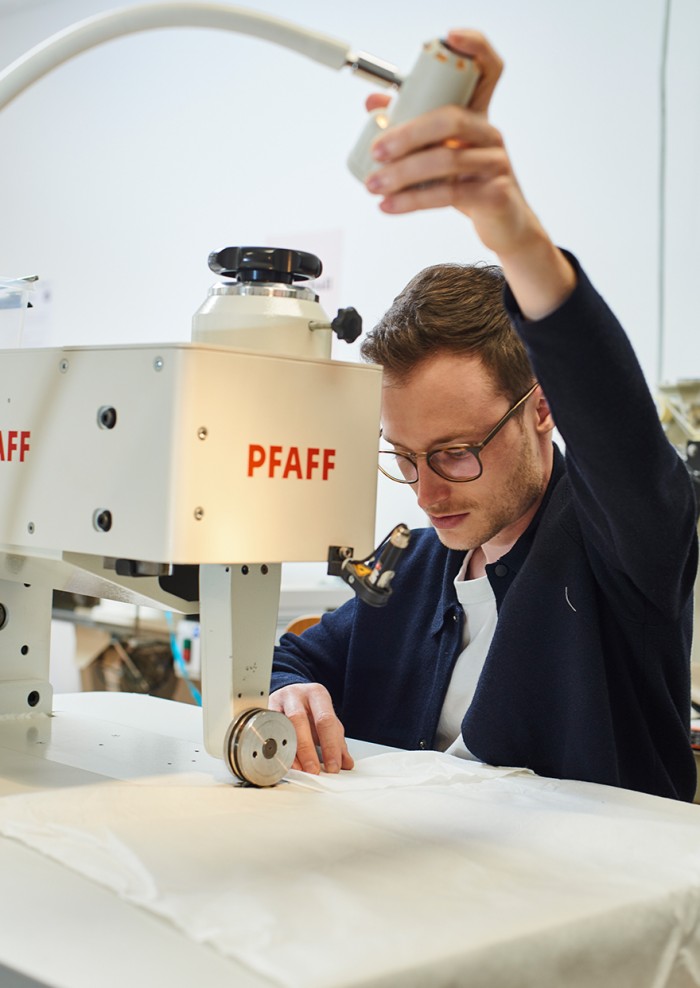 Cima consists of a scrub, the hospital's basic garment, which is worn by both nursing staff and specialists. Furthermore, Bichsel developed an isolation gown, which is used to protect staff from contagious diseases. The third garment is a surgical gown, which protects surgeons from different fluids.
A realistic development of a biodegradable material with all the different types of required coatings is paramount to the success of this project. This includes the development of a suitable non-woven fabric with the right fibre blend. This biodegradable non-woven fabric should be as competitive as possible with conventional materials.
Furthermore, this fabric should be breathable and comfortable to wear. A mix of cellulose fibres and a small percentage of bioplastic fibres also makes it possible to ultrasonically weld the entire collection, thus allowing efficient production.
"The challenge is to find the most optimal solution that meets all medical requirements and not compromising the material. But the developments and tests so far are positively indicative. And furthermore, talks with hospitals and companies working in medical waste disposal are promising," says Bichsel.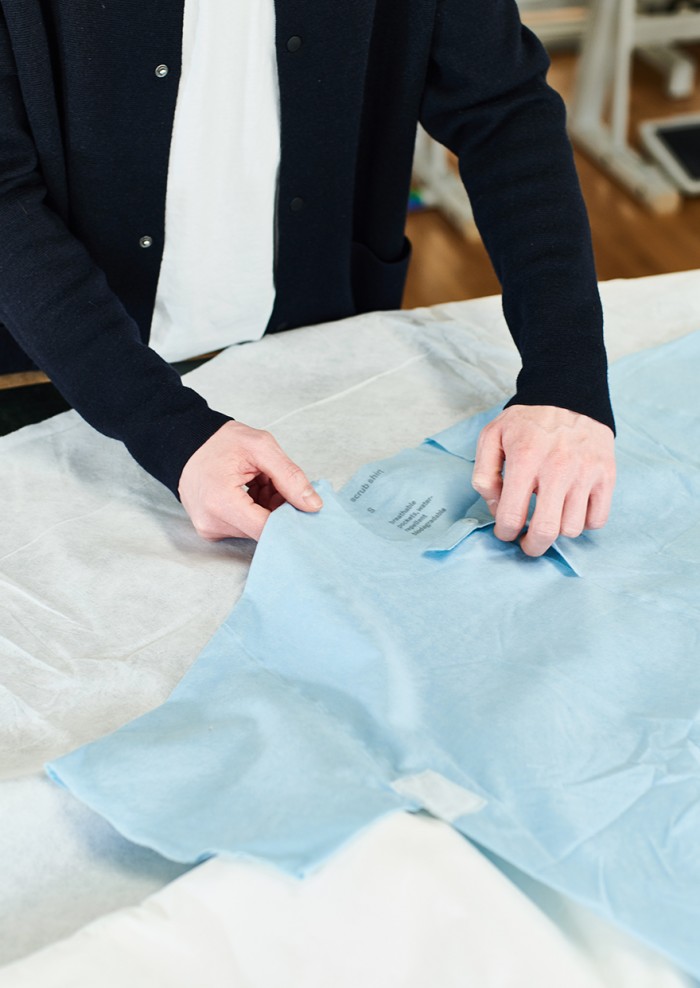 "If textile producers, protective clothing manufacturers and the people behind Cima combine their resources, together we can make a step towards a more sustainable healthcare system. Sustainable for both health and the environment. Instead of creating a mountain of plastic waste, we can leave behind fertile soil," he continues.
Bichsel graduated with a Master's degree in product design from ECAL in Lausanne. He completed his Bachelor's degree at the Academy of Art and Design HGK in Basel.
After working in Zurich as a product and store designer, he gained further experience as an intern at TAF Studio in Stockholm and Foster + Partners in London. He founded his own company, which produces and markets a bag named Sanglier, which is made from the leather of wild boars killed for meat in Switzerland. His projects have been exhibited in the Museum für Gestaltung in Zurich, the Gewerbemuseum in Winterthur and at various fairs in Milan, Paris, Cologne and Shenzhen.
Read more:
antenna 2021 presents a fresh approach to design dilemmas.

Timothée Mion presents his project for cleaning up space waste at antenna 2021.
With great design comes great responsibility: antenna 2020 looks to the future.