With International Women's Day still fresh on everyone's minds we wanted to introduce you to some of the young women who formed part of this year's Emerging Creatives programme.
Since 2005, the Design Indaba team, with help from the Department of Arts and Culture has been providing the opportunity for young creatives from around the country to be inspired by the best designers in the world as well as to showcase their work throughout the week during Design Indaba. In an effort to create a wider national footprint, we also had 10 young Emerging Creatives who got to showcase their work in Johannesburg in collaboration with our simulcast partner, Lisof.
This year's budding fashion and accessory designers included Refiloe Mapitso Thaisi, Tshegofatso Sithole, Shelley Klopper, Ra'eesah Hoosain, Shelley Mokoena, Balini Naidoo, Refentse Mokale, Ntombegugu Peteni and stylist Didintle Ntshudisane.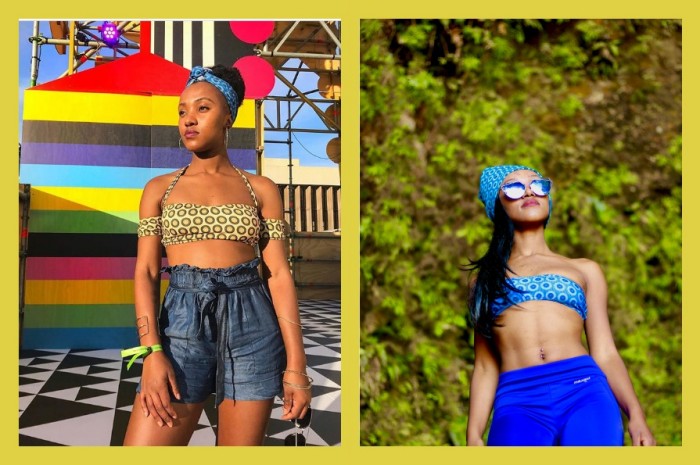 The University of Cape Town graduate has a Masters of Philosophy in Human Rights Law as well as a budding interest in the fashion scene. Her swimwear and active wear brand is called Shweshwekini, and it is all about merging cotemporary style with traditional textiles and representing her African culture. She designs her clothes to fit men and women of all sizes and shapes.
A University of Stellenbosch graduate, Shelley is an aspiring accessory designer who runs a brand called Verse. She produces a range of accessories, handmade and minimally detailed, that carry the story of the people who made the products. Klopper uses no machinery in her work, thus making it a labour-intensive kind of creativity that is helping to revive the craft of working with leather.
A multidisciplinary when it comes to be a designer, photographer and layout designer. Ra'eesah studied at the University of Johannesburg, where she has her honours in the faculty of art, design and architecture. The 21-year-old whose line consist of scarfs, that were designed in hopes of countering the misconceptions that come with Muslim women wearing hijabs (Muslim headscarf).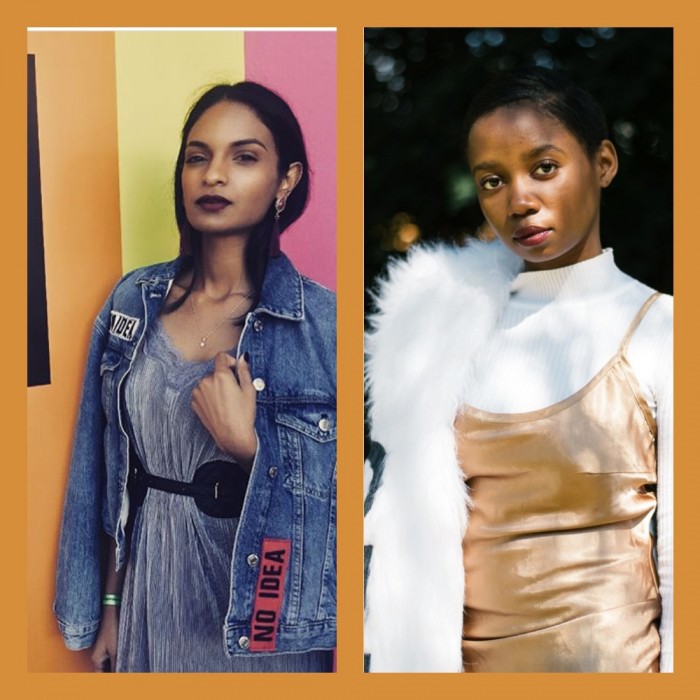 The 26-year-old, is a recent fashion graduate from the Durban University of Technology. When her uncle started gradually losing his eyesight, the fashion designer noticed the difficulty he faced when it came to choosing clothing and the lack of options for people like him. It made her start a fashion label with a braille identification system to assist blind people in becoming more self-reliant and independent when choosing clothes.
Didintle Ntshudisane is a creative stylist who believes in expression through clothes. She graduated from Lisof in Commercial Fashion Studies.
She was part of Wonderverse - an experimental fashion film and photo series in which she was the creative mind behind the styling and costumes. This fashion editorial was featured in a couple of publications locally and internationally.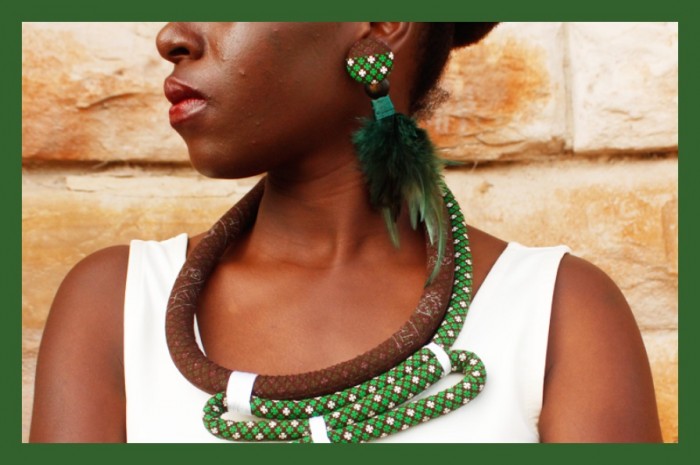 This Pretoria-based accessory designer is one who uses bold prints that are weaved into her traditional African aesthetics. Not only does Refentse consider herself a designer but she also works in visual arts where she creates installation pieces as well.
This 26-year-old fashion and accessory designer graduated from the University of Johannesburg, where she completed a fashion design course. Her brand HerRitual is a proudly South African brand, which is inspired by her culture and heritage. In 2017 she showcased her Autumn/Winter collection at South African Fashion Week.
This young designer has focused her entire range on black women in society who are mistreated and underrepresented. At only 22-years old, Ntombegugu's has already debuted a popular fashion range called the Golden State Of Mind. It featured women in vibrant tones of gold and yellow with the words "stay woke" and "womxm" featuring on some of the pieces.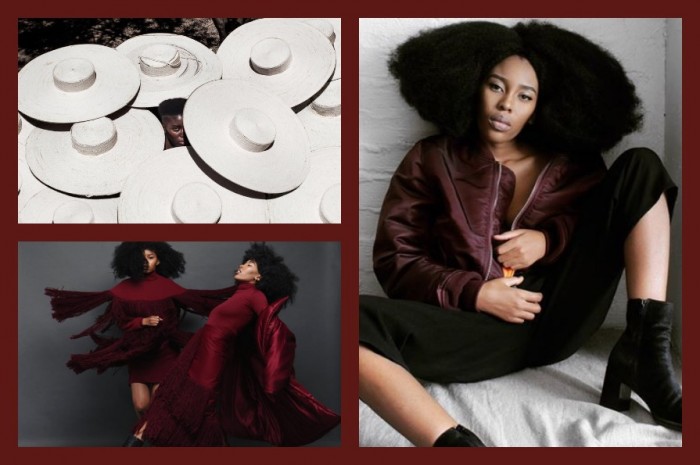 This 24-year-old has already reached heights of success with her clothing line Prime Obsession that she co-founded with her colleague Kenielwa Motoa. Shelley is not only into fashion design, but also interior design for which she studied and is pursuing a career in. Prime Obsession started as a thrift-wear brand and has come into its own with a recent announcement of a colalboration with Country Road.
Ssanyu Sematimba, Thaakierah Abdul and Maggie De Vos are the graphic designers who formed part of this year's programme.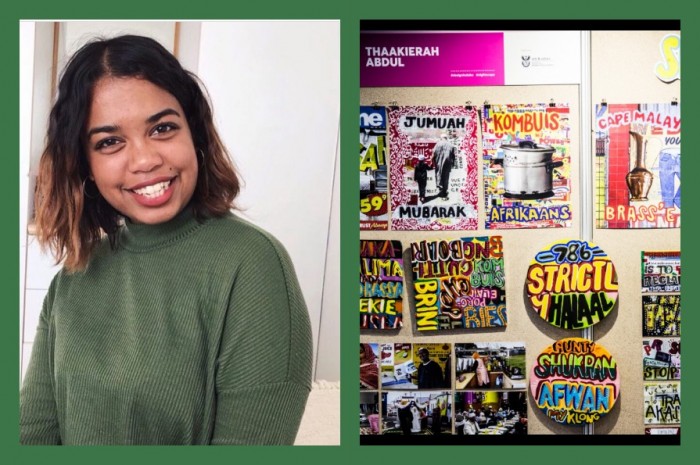 Studying at the University of Stellenbosch, Thaakierah has worked in the world of visual communications creating her colourful displays. The 23-year-old is a graphic design student a Cape Malay social activist, who's breaking down barriers within her own community and surroundings.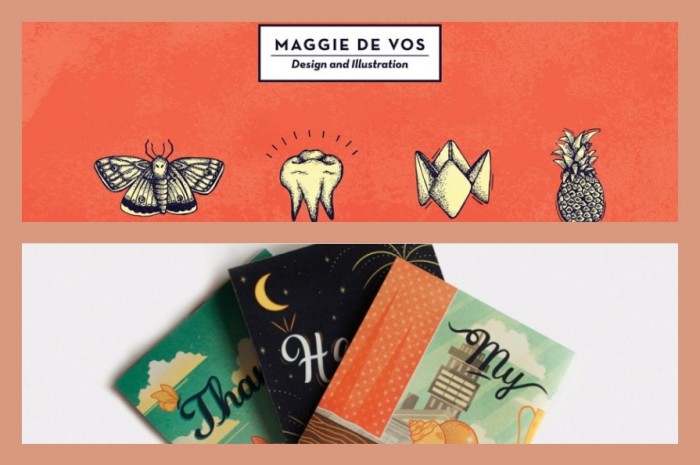 Illustrator Maggie De Vos is a Pretoria-based visual communications student who likes to employ wit in her work. she has created projects such as a voucher booklet consisting of 20 illustrated phrases titled Exchanging (Un)pleasantries. The booklet is part of a larger body of work entitled Bittersweet Bitterkak.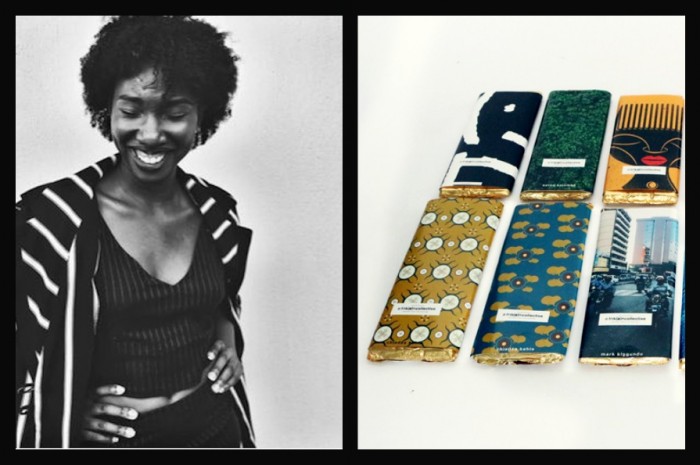 This graphic designer who was born in Uganda still gets her inspiration from her culture and traditions. Now based in Johannesburg, Ssanyu is known for her love and interest in experimenting in fashion, graphic and photography. Ssanyu uses her love for fashion and photography to create visuals that are breaking down boundaries for African women.
Our other visual artists this year included Cole Ndelu, Neliswa Mpungose, Neo Mahlangu, Stephanie Mzee, Kgaugelo Rakgwale and Jessica Middleton.
Studying at Stellenbosch Academy of Design and Photography, Cole Ndelu is a photography graduate who grew up in Durban. Her most successful project to date has to be the image called Pride in the Panther, which was shortlisted for the Sony World Photography Awards. She was part of the young people who got to showcase their work during our Johannesburg simulcast.
This 22-year-old visual artist found her calling by connecting two of her favourite things: coffee and design. Based in Johannesburg and having studied User Experience design at the Interaction Design Foundation, Neliswa bases her work off people and their stories. Her project, The Purist, is her most successful to date. It's a coffee-based concept that involved the illustrations of people and beans.
Jessica Middleton is a 20-year-old visual artist who is currently studying at Stellenbosch University. Her most successful project to date is The Travelling Tear, which consisted of handmade illustrations as well as some 3D illustrations.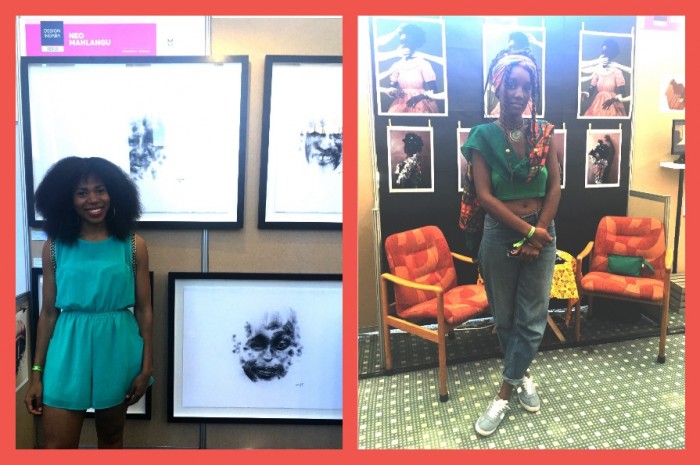 Based in Johannesburg, Neo is an art student who studied at Umuzi Photoclub. she has taken part in a collaborative exhibition of art with leading lights in the industry including Diane Victor. She is currently working on a fine art project that deals with rampant dishonesty on social media, how invisible powers rule the lives of the vulnerable and challenging the norms of society.
Mahlangu recently won third prize at the annual Arnold Africa Art competition. She has also taken part in the One Club for Creative Bootcamp event.
This 26-year-old photography artist from Johannesburg has built her portfolio off what's surrounds her. Kgaugelo is currently a student at Lisof, where she is studying for a diploma in fashion media. Her style is reverse black and white photography as she believes the message would be lost if it was shot in colour. Kgaugelo has been experimenting with youth and stillness. She wants her work to reflect the role a spiritual anchor has on the black youth and culture.
Stephanie Mzee is a 21-year-old visual artist based in Cape Town. Her work focusses on black women's role and place in the media. The 21-year-old's work titled Where is ME in MEdia was exhibited in Cape Town as well as the Erdmar Gallery.
This artist and photographer is currently studying at the University of Witwaterstand, where she is completing her BAFA honours degree. Known for her video series, Botho in Conversation, this consisted of Boipelo and friends going around filming conversations about topics such as beauty, social standards and the importance of self-love.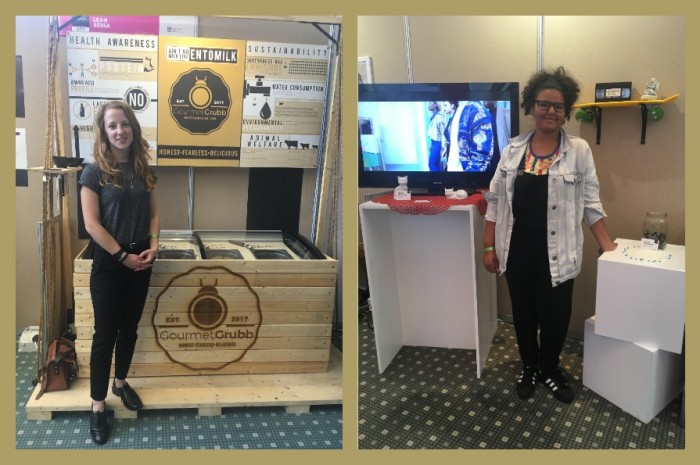 The 26-year-old studied at the University of Stellenbosch for an MSC in food science, which she completed in 2016. Based in Cape Town, Leah uses insects as a form of consumption in creating natural lactose-free ice cream. Her food designs are seen as healthy products, but that still taste as delicious.
This filmmaker's project A Day in the Life of Die Kaapse Kind was screened at the Bokeh Fashion and Film Festival and was nominated for two awards. Now, she's taking her career to the next level as part of the Visual Content Gang in Johannesburg.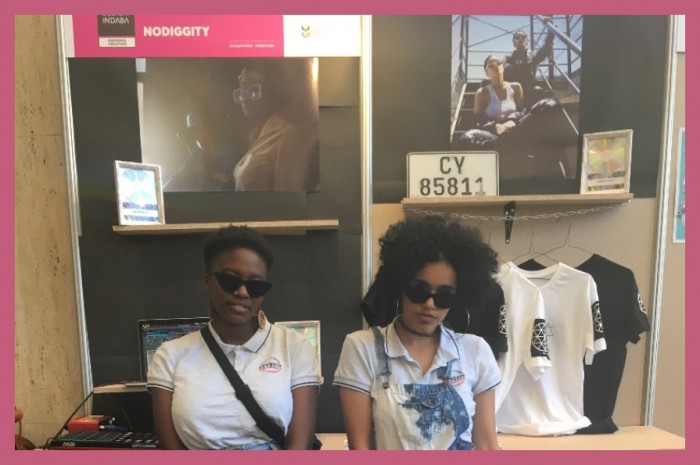 This DJ brings an array of audio visuals to life. Nickita is one-half of Nodiggity, which was started to create an open space for people who don't feel like they fit it. Over the past few years Nickita has worked on different events and projects through her brand Nodiggity. Nodiggity represents an audio visual experience, by breaking the norms of the Cape Town nightlife. The brand wants to help in making a safe environment which speaks to and for black queer bodies not only locally, but globally as well.
Based in Johannesburg this product designer's main focus when creating is children and what they like.The campaign range of dolls showcased at the Design Indaba festival was owned by Sibhale Collection and was a full set of multi-ethnic dolls. Shamara not only focuses on producing products, but also creating safe spaces for children.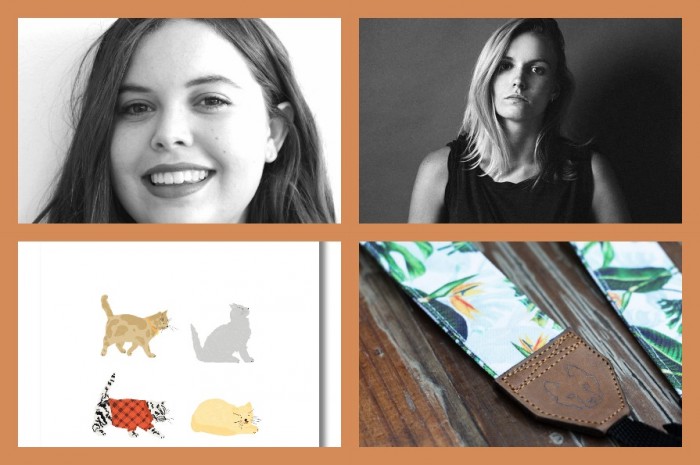 This 22-year-old accessory and product designer furthered her education at the Ruth Prowse School of Art, where she completed her graphic design course in 2017. Her company Kayla Rain Co produces fun, quirky-styled enamel pins, cushions, bags and much more.
This product designer completed her BTech in Industrial design at CPUT last year. Tyla is known for one of her product lines, which produces a range of six locally produced and designed camera straps, known as the Lunar Straps. You can find them here: www.lunarstraps.co.za.
This ceramist is a graduate from the University of Port Elizabeth, whose love for clay products led her to do ceramics. Sarah has exhibited her work locally as well as in the UK. The ceramist also got the opportunity to do a residency program called Guldagergaad in Denmark.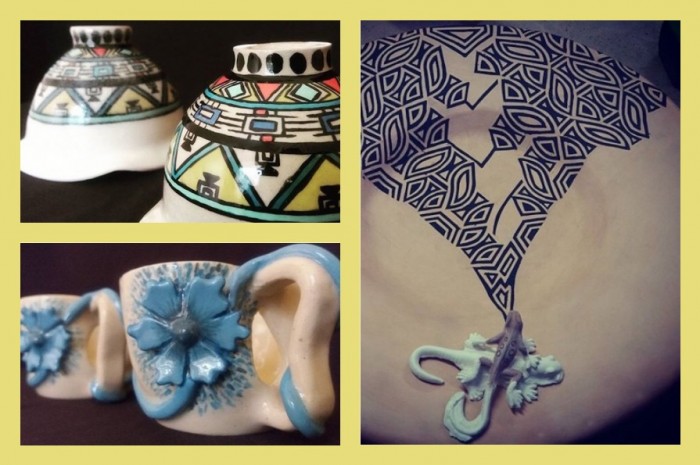 A Tshwane University of Technology graduate, Nokulunga is a ceramist who creates handmade ceramics. Her ceramics are based on influences that include the Ndebele patterns, kente cloth among others. In 2016, Nokulunga had her work exhibited at Art Lovers and in 2017 her work was approved by Ceramics Southern Africa.
Applications for the Design Indaba Emerging Creatives Class of 2019 are now open. APPLY NOW
Read more on our Emerging Creatives:
Meet the young designer making bold swimwear inspired by the shweshwe cloth
Meet the future of South African fashion
6 young visual artists on our radar
13 crafty creatives of product, interiors and industrial design