Emerging Creatives 2017

Design Indaba promotes upcoming South African design talent in its annual Emerging Creatives programme.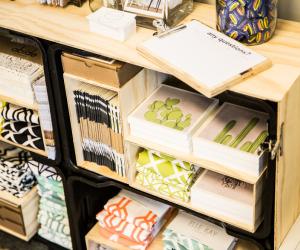 The Emerging Creatives programme is an initiative by Design Indaba and the Department of Arts and Culture that has seen many contemporary South African creatives of note launching their careers through the platform.
Curious to see what happens inside the studios of South Africa's up-and-coming and undiscovered young designers? Design Indaba presents a select group of 40 daring and innovative Emerging Creatives, who are set to exhibit their work as part of Design Indaba Festival 2017 at the Artscape Theatre Centre in Cape Town from 1 to 4 March.
The exhibition will be open to festival-goers throughout the Design Indaba Festival, from early morning until the afterparties die down late at night. The public can view the exhibition as part of the Design Indaba Nightscape programme each day from 17:30, with a special insert on the First Thursdays event, or enjoy a free visit on Saturday from 10:30 until 16:00.
The Emerging Creatives programme is an incredible opportunity for young creatives to get international exposure and to establish themselves in the industry. Applicants are hosted in Cape Town from 1 to 4 March 2017 to attend the Design Indaba Festival, where they are invited to exhibit their work at the Artscape Theatre Centre alongside the Conference, FilmFest and Nightscape. They will also attend workshops from industry professionals, attend Design Indaba Simulcast in Cape Town and network with a host of industry legends, national and international media.
Emerging Creatives Class of 2017 exhibition is being held at Artscape in Cape Town, and the extended class are exhibiting at the KZNSA gallery in Durban and at Fox Junction in Johannesburg.
Event Information

Event Information

Wednesday, 1 March, 2017 -
Thursday, 2 March, 2017 -
Friday, 3 March, 2017 -
Saturday, 4 March, 2017 -

Venue:

Ticket Information

Artscape Theatre, Cape Town

1 to 3 March, 17:30 to 22:00, 4 March 10:30 to 16:00

Entrance included in Design Indaba Festival tickets; free on Saturday 4 March

School tours of all exhibits available at R20 per student. Contact exhibitions@designindaba.com.

KZNSA, Durban

Fox Junction, Johannesburg

Entry to the Johannesburg and Durban exhibitions is free.
More About Emerging Creatives 2017
Pages