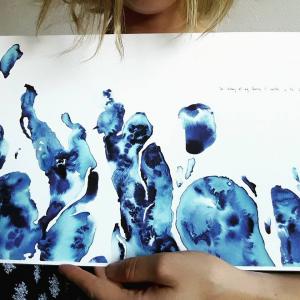 Pro-account
Jess Bosworth Smith is a visual artist who believes that illustration is a fluid and multifaceted form of storytelling. Smith's approach to her work is to constantly challenge herself and challenge the accepted norms and traditions within the field of illustration through experimental use of techniques and mediums. Her work often explores concepts of the uncanny, memory, history and the esoteric.
Smith received an Honours in Visual Studies (Illustration) Cum Laude from Stellenbosch University in 2016. Prior to that, she obtained her Fine Arts degree from Rhodes University in 2011. Between her qualifications, she spent time working in Istanbul and Paris and received a Post-Graduate Certificate in Education (2015).
After she was selected as one of Design Indaba's Emerging Creatives in 2017, she moved into her own studio space, left her full-time job to pursue a career in illustration and launched an all-female illustration collective, Unblush.
Recently, her book, "Those Who Eat the Tail", was selected for the ABSA l'Atelier competition 2017.