How to celebrate Africa Day 2020!
Did you know? Africa Day was called into being in 1963, when an initial 32 African countries gathered to form the Organisation of African Unity, now the African Union. Africa Day comes around every 25th of May and while it's not a Public Holiday per se, nowadays 55 African countries mark its importance as a vehicle to build a better Africa - and a better world. Ahead of Africa Day 2020, we're looking to a wealth of African thinkers who are improving the world through creativity.
THE BUILD GUILD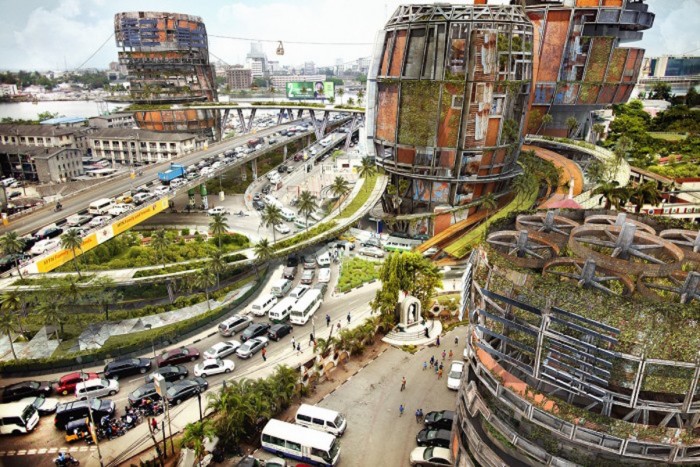 Nigerian-born artist Lekan Jeyifo conceptualises the future of slums in Lagos. Image supplied.
Conceptualaire
According to UN-Habitat more than 60% of Africans live in urban slums, which is the highest rate in the world. Slums might be shaping the face of Africa, but Nigerian-born artist Lekan Jeyifo is shaping the face of slums in Lagos.
Nicole Nomsa Moyo reveals how oppressed the people of Mamelodi are.
Mind the gap
Zimbabwean-born South African citizen and urban planner Nicole Nomsa Moyo proposes self-sustaining informal settlements to close the ever-widening gap between The Haves and The Have Nots. She envisions safe, human-centred spaces that provide water and energy for communities, without the need for government support. Read more.
POWA FEMMES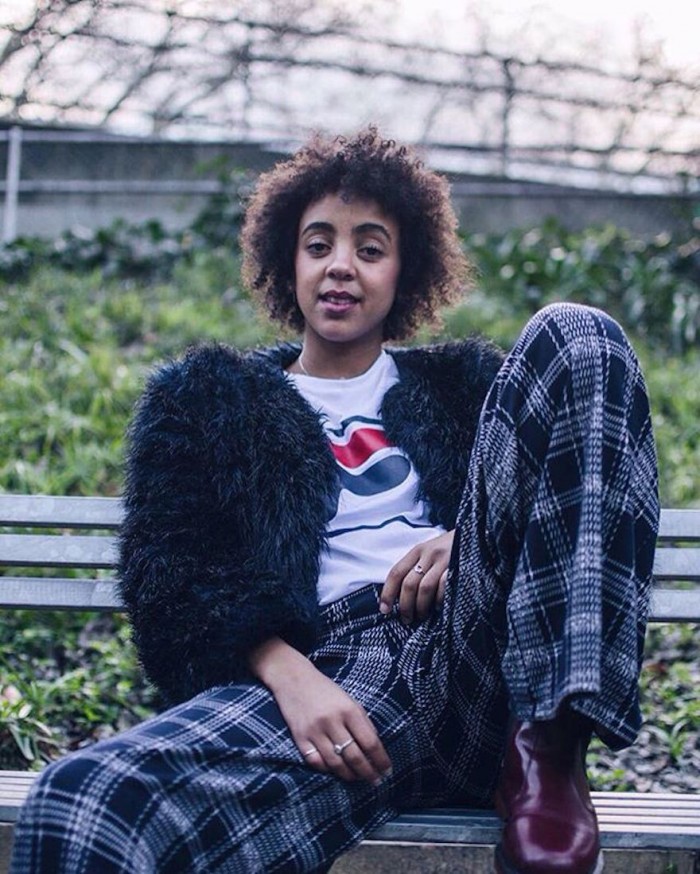 Buhle Ngaba is taking stories to where they're needed most. Image credit: Neo Baepi.
Girl WITH a sound
Award-winning playwright, actor and author Buhle Ngaba penned Girl Without A Sound and gave voice to the need for #BooksforBlackGirls, spawning a movement at the same time. Read more.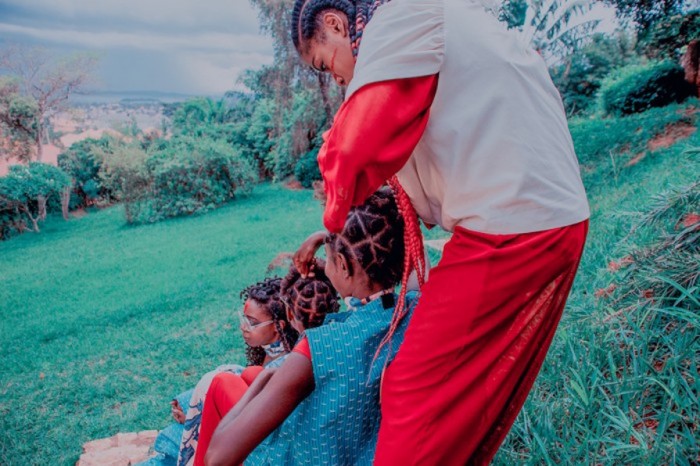 The Salooni Project was started by writer Kampire Bahana, photographer Darlyne Komukama, fashion designer Gloria Wavamunno and Aida Mbowa, who is a theatre practitioner. Image supplied.
Good hair day
The Salooni Project is a pop-up hair salon and art installation that explores the politics woven through black hair. It's left its roots in Uganda to grow into a worldwide travelling installation where black women are able to experience the history, culture and beauty of black hair through the arts.
EXTREME MAKEOVER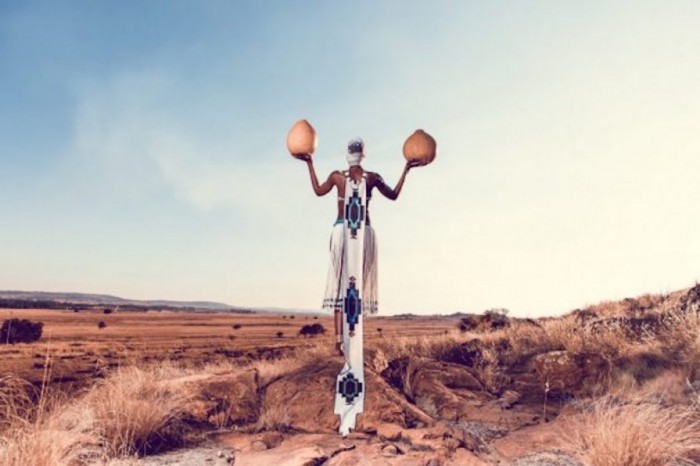 Zana Masombuka's project The Ndebele Superhero is a process of reimagination. Image supplied.
Whose story is this anyway?
Taking ownership of the African narrative is a socio-political touchpoint for the world's second largest continent (by size of population and land mass). Zana Masombuka's redemptive project The Ndebele Superhero leaves Batman in the dust of Gotham City. Her photographic series talks about the evolutionary process of culture through the perspective of a 21st century Ndebele woman.
Sho Madjozi is an award-winning artist, writer and performer. Image credit: Garth von Glehn.
Pop goes the Tsonga world
In the same vein as The Ndebele Superhero, South African pop sensation Sho Madjozi gives her Tsonga background a good rap by evolving traditions to remain relevant to a youth audience. The #DI2020 speaker and Nightscape performer beats against the "museumification" of culture through extravagant innovation. It's heritage for the here and now!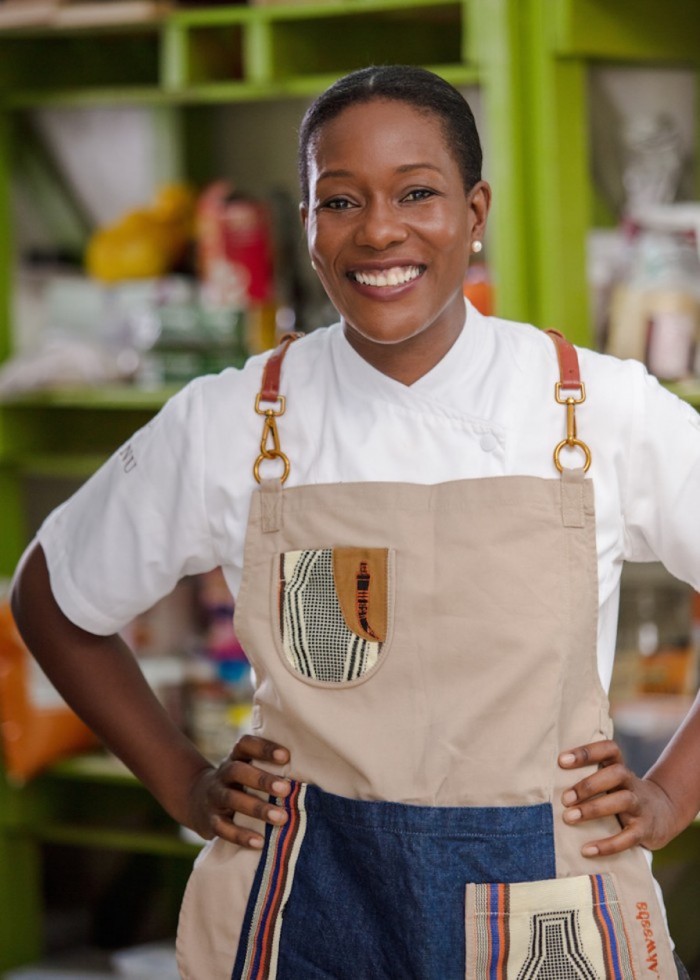 Chef Selassie Atadika was a 2019 Basque Culinary World Prize Finalist. Image supplied.
Cooking up a storm
Ghanian Chef Selassie Atadika reinterprets "lost" African culinary traditions to preserve and evolve the culinary identity of Africa. She puts local fine dining on the global culinary map. The African dinner is served! Read on...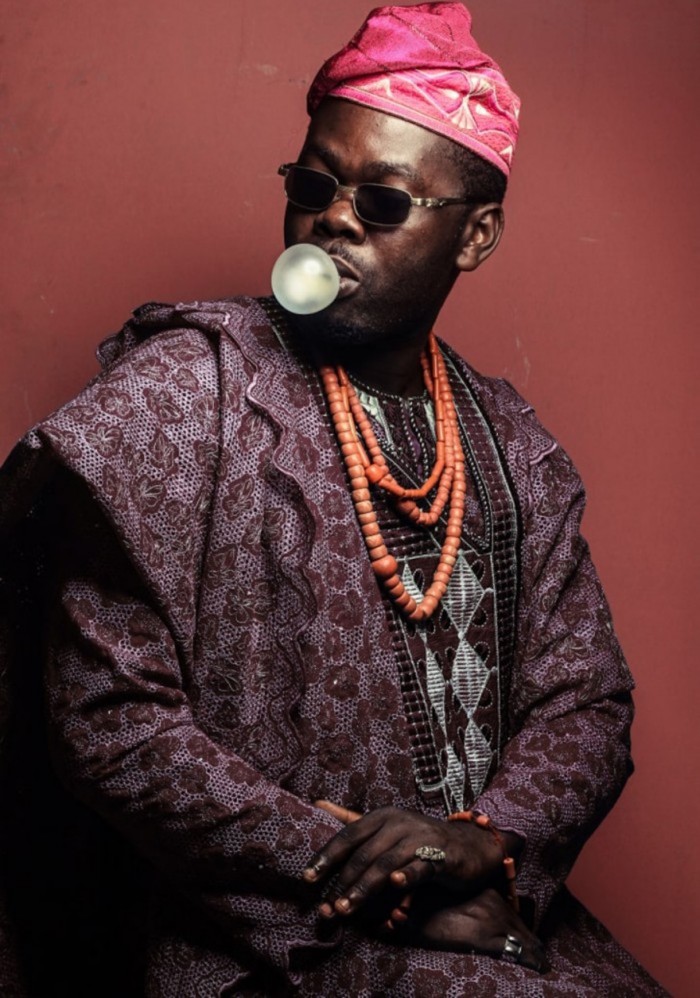 Noma Osula reconstructs the perceived idea of beauty and perfection through his photography. Image supplied.
Click chic
Treading an artistic line between fashion editorial, portraiture and documentary, Nigerian photographer Noma Osula both celebrates an African aesthetic and reconstructs perceived ideas of beauty and perfection, by lensing everyday life in Lagos.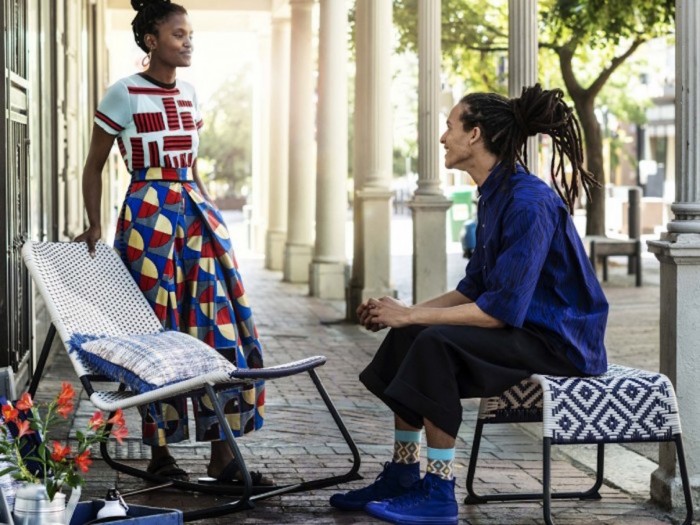 Bibi Seck's rocking chair, incorporating a metal structure and woven elements, which he's implemented often in his body of work. Image supplied.
Africa for us
Designers from across Africa collaborated with global furniture giant Ikea on the Swedish brand's limited-edition ÖVERALLT collection, which was launched at Design Indaba 2019. Reflecting the diverse backgrounds of the participating designers, who hail from Ivory Coast, South Africa, Senegal, Kenya and Egypt, the collection mainstreams an African aesthetic by taking non-Scandi savvy to the world.
At the 2019 Design Indaba Conference, the group of African designers shared the motivations behind the products they dreamed up and ultimately realised. This project was seeded by the Design Indaba Do Tank.
FILM FIRST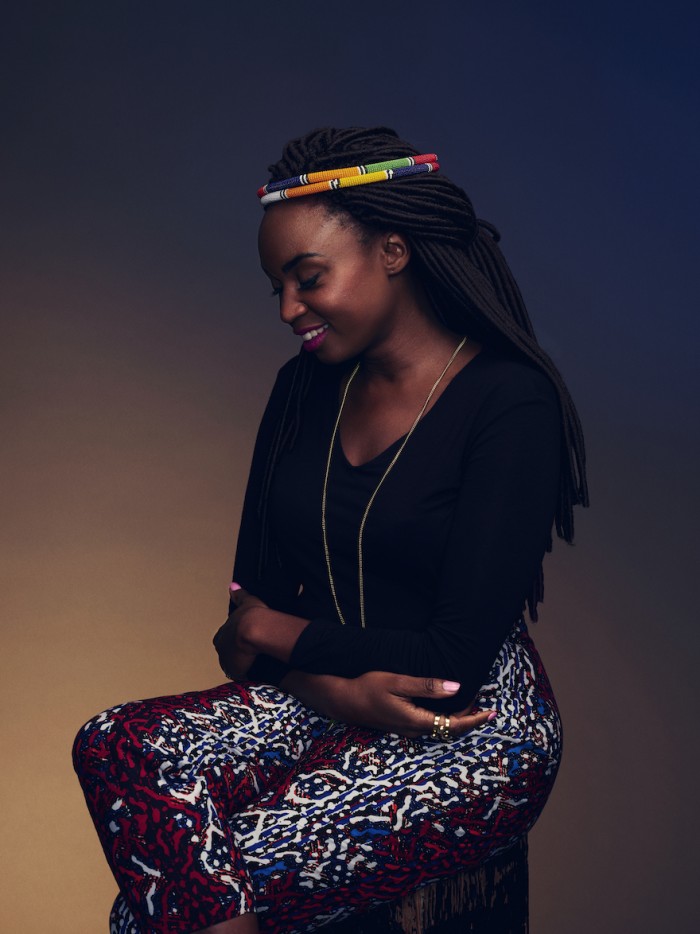 Wanuri Kahiu was one of the speakers at Design Indaba 2019. Image supplied.
Chew on this
According to Design Indaba Alumnus and new generation filmmaker Wanuri Kahiu, there are more visuals and stories of joy in Africa, than there are images of remorse. Her cinematic oeuvre aims to change perceptions, alter preconceptions and break stereotypes of African culture. She has written and directed six award-winning films and is the co-founder of media company Afrobubblegum. Read more about Kahiu here.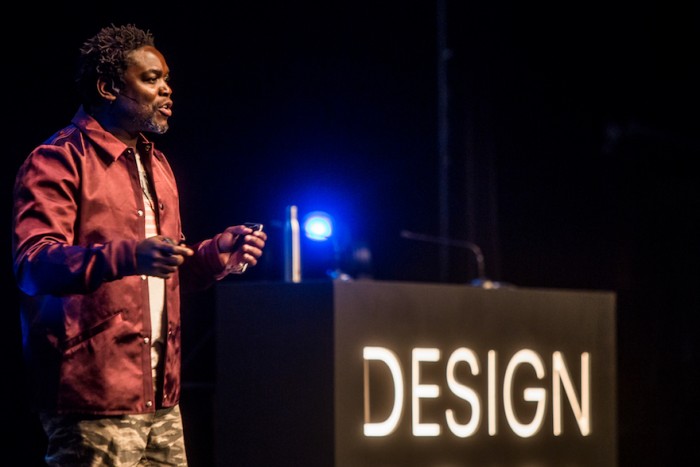 Sunu Gonera brought the audience to its feet at Design Indaba 2018 and 2020.
Inside out
Afrofuturist filmmaker and director Sunu Gonera has ushered in a new genre of authentic African storytelling that harnesses unfiltered African potential. "It's usually outsiders telling our stories," the #DI2020 Speaker states. "Let us tell our stories. I want an inside-out perspective – raw, real, this is who we are!" Read more.
IDENTITY GETS A WARDROBE CHANGE
The design of a kanga generally includes a thick, patterned border around an image and a line of text communicating a message. Image supplied.
Restyling the kanga
Artist and LGBTQ+ activist Kawira Mwirichia is reclaiming Kenya's most culturally significant garment, the kanga, to celebrate queer love in her homeland. The design of a kanga generally includes a thick, patterned border around an image and a line of text communicating a message. Image supplied.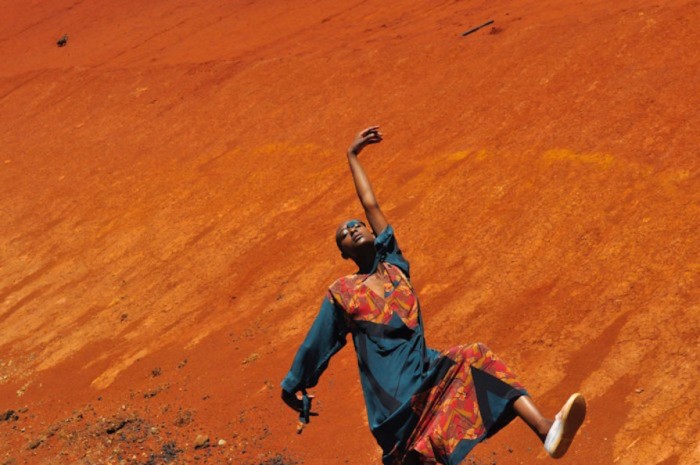 Sunny Dolat and his team at The Nest Collective work across fashion, film, literature, visual arts, events and music. Image supplied.
Dressed for success
Kenyan fashion curator, cultural producer and creative director Sunny Dolat rejects antiquated perceptions of African identity and sexuality, opening up the space for more nuanced and inclusive representations of African fashion.
Since launching his MaXhosa brand in 2010, designer Laduma Ngxokolo's career has gone from strength to strength. Image supplied.
UP Rising
Designers like Laduma Ngxokolo of MaXhosa by Laduma fly the flag for South African fashion on global catwalks. Having launched a vibrant homeware collection late in 2019 in addition to his highly recognised, revolutionary line of Xhosa-inspired knitwear, Ngxokolo is one of the most successful young creatives to have graduated from Design Indaba's longstanding Emerging Creatives programme. Meet our other future stars here.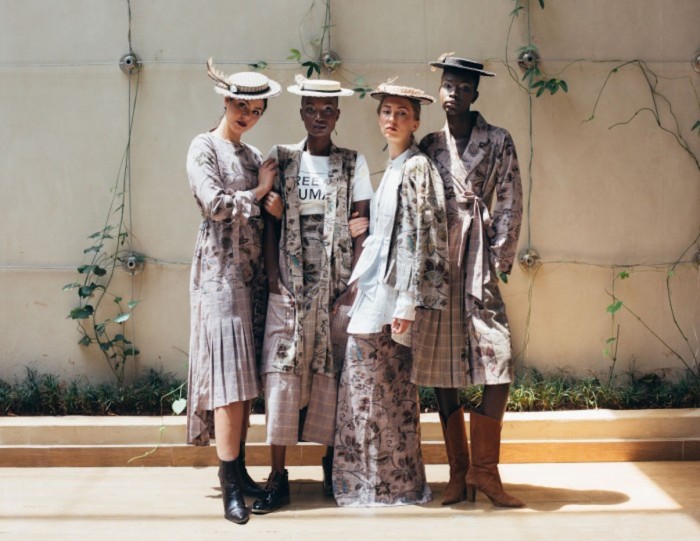 "I find that art and fashion have the capacity to shape the way our society views social inequality and drive change," says Anyango Mpinga. Image supplied.
Catwalk politics
Kenyan fashion designer and activist Anyango Mpinga uses her clothing designs to inspire social change. The founder of Free As A Human, an anti-human trafficking initiative, Mpinga raises awareness of modern slavery and rallies for a change within the fashion industry supply chain – a sector infamous for using slave and child labour to mass produce goods.
UP THE TUBE
Unlock a wealth of design thinking and creative leadership, not just from Africa, but from the world's top design minds. Subscribe to the Design Indaba YouTube channel NOW!
DO TANK IN ACTION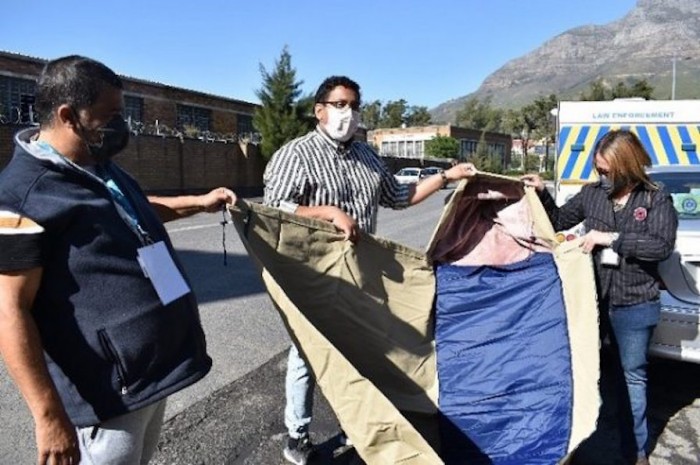 Design Indaba hands Shelterbags to the City's Disaster Risk Management Centre team.
On 16 May 2020 we handed over several hundred Shelterbags to the City of Cape Town to support the homeless and these were distributed at Culemborg. Now, the City is bringing new shelter expansions online and is asking for further donations. Help us make this happen!