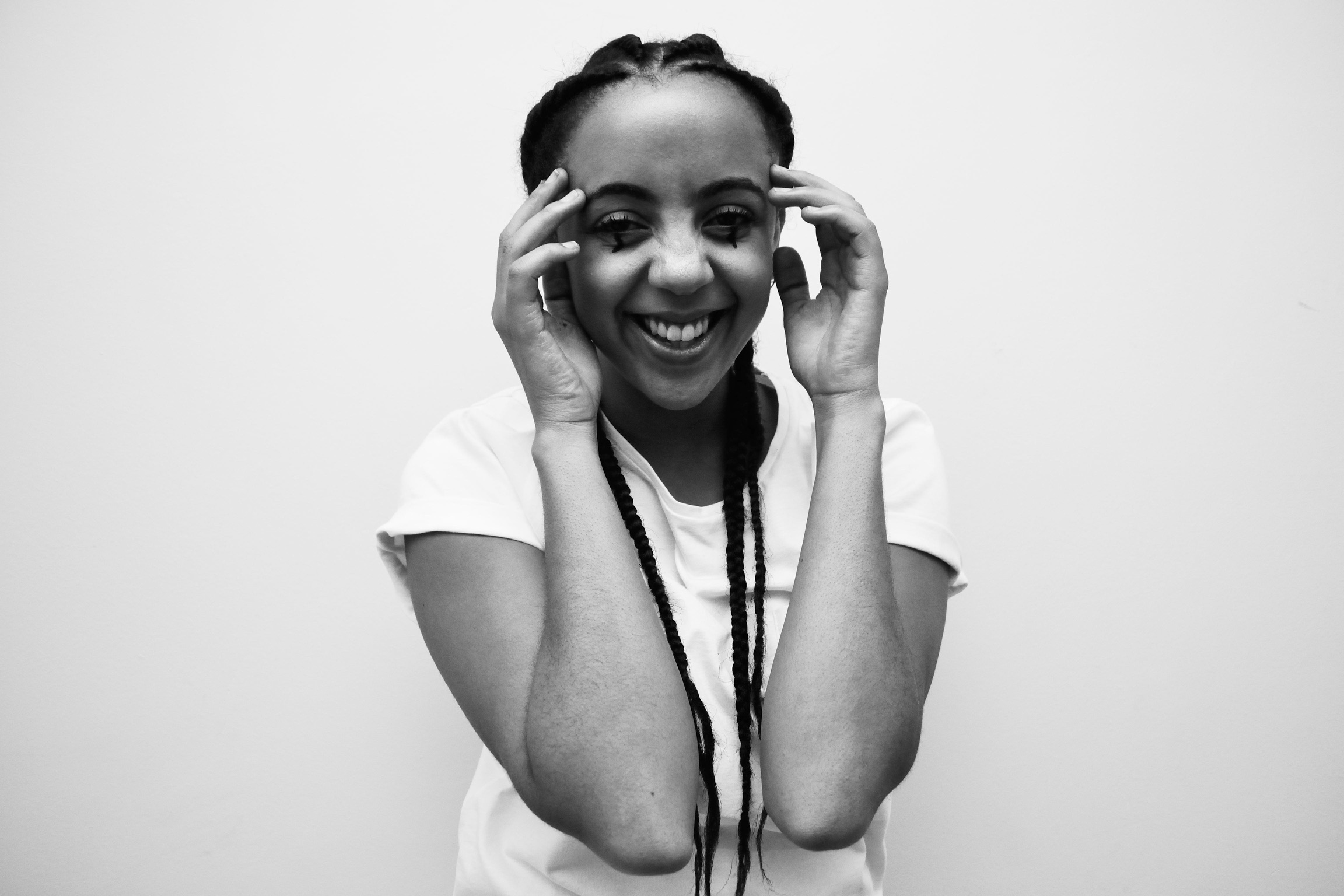 In 2016, Buhle Ngaba travelled to the English town of Stratford-upon-Avon to study at the Royal Shakespeare Company. The young actress had been awarded the Brett Goldin Bursary – a fund established in memory of the slain South African actor, that sends two young artists to study at the major British theatre company every two years.
When I sit down with Buhle in a bustling café in Cape Town, she tells me of her time there and how one day, when she was feeling particularly down, she went to the RSC building in search of a rehearsal space. Many were closed or already occupied but she eventually found a space in the attic. Over the previous few months she'd experienced a multitude of personal tragedies and, in that attic, she sat down, turned on her cellphone camera, and verbalised her feelings out loud. She then grabbed a piece of paper, wrote down the expression of her speech, and later performed it in front of the entire RSC. This raw monologue would ultimately become The Swan Song, Buhle's one-woman theatre piece that won her two Kanna Theatre Awards.
"I'd been staring at so many swans on the river of Avon," she tells me. "I began thinking about the metaphor of the swan song, this last gesture or act a performer does before they die. I started thinking about Brett [Goldin] and how his death had resulted in me being there. I started thinking about love and what it does – the transformations that happen, what you're willing to let go of, and what grows and what doesn't as a result of that."
The first time she performed a run of The Swan Song, she did so in a tiny container, on pointe, five times a day. On some occasions, there were only two or three people in the audience. That didn't matter to Buhle. "I was like, even if it's two or three people, they have to see me and they have to see me at my best. Because that's how they're going to go to Pick 'n Pay and see the girl behind the counter, as a girl who also has dreams, who also wants to do the things."
Described by playwright Nadia Davids as 'an actress with a writer's heart,' Buhle has spent the past two years building an admirably accomplished theatre resume, all while tearing apart tired narratives as a writer and serving it back to her audience. Though she's been steadily working since her graduation from Rhodes, it wasn't until the release of her self-published book, The Girl Without a Sound, that she became recognised as the force that she is.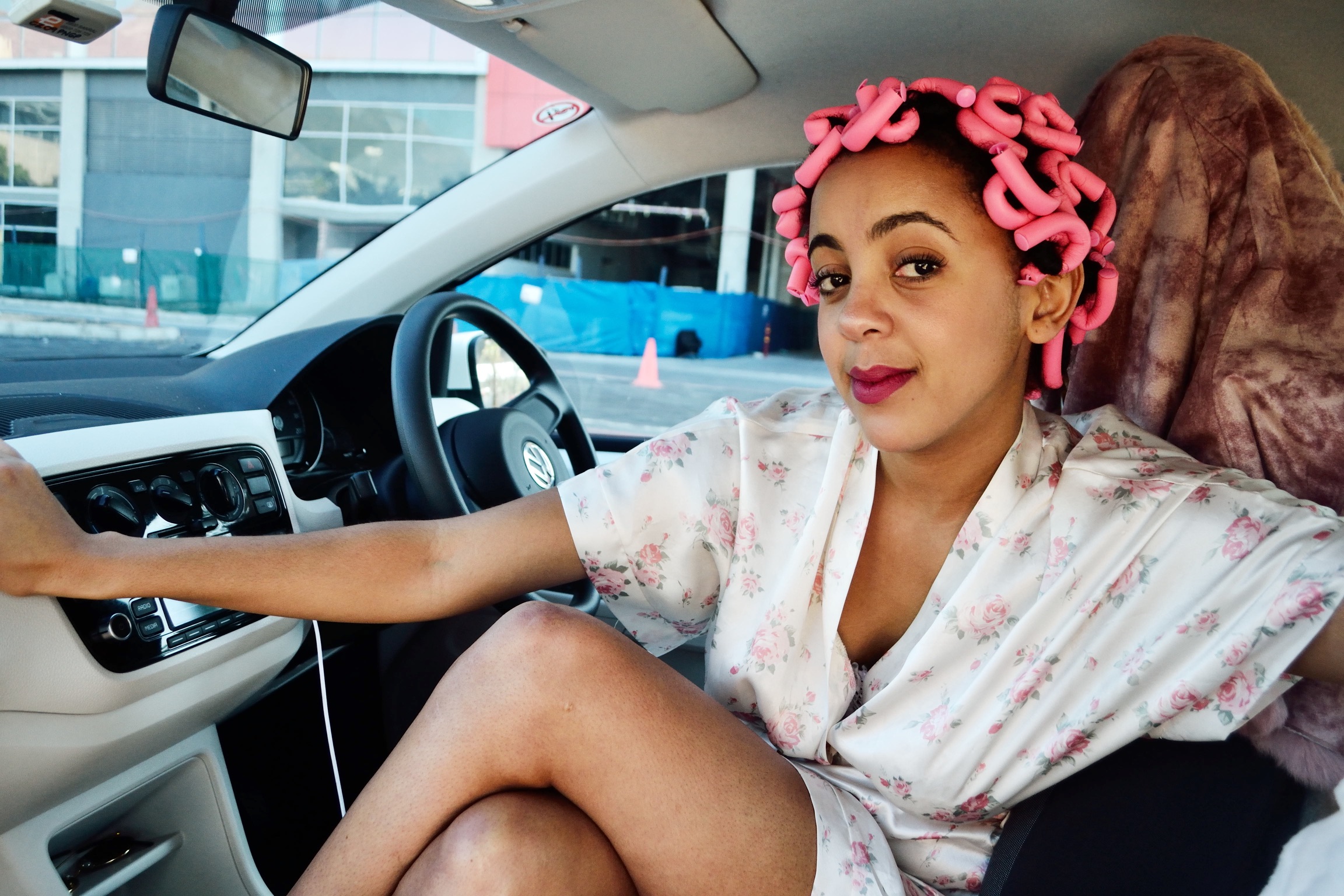 But before the success of the book and its ensuing movement, she was just Buhle – a drama student who had escaped the mundanity of suburban Cape Town for the unknowns of Grahamstown. She hadn't told anyone that the UCKAR (University currently known as Rhodes) was the only place she had applied – "I'm nothing if not decisive" – and the small, relatively isolated location provided her the opportunity to completely open herself up. "You're in this bizarre valley in the middle of South Africa that nobody really goes to. There's something about being able to really tap into your creativity in that sort of environment," she says.
Part of what Buhle credits for her career trajectory is her knack for listening to herself. "I always tell people, it's not that I'm special, I'm just very good at listening to the things that are for me and at following my own path. I feel like if your path is yours, at no point does it stop being yours." Buhle's path has been filled with serendipitous encounters.
Following her graduation, she began working with Andrew Buckland's theatre company Ubom. A small company of just six, they'd pile into their kombi and travel around the country, taking their stories to where they needed to go. "I think that laid the foundation for how I understand the process of working now. It showed me how you take stories to people and how the most important thing in storytelling is just the story."
After a year with Ubom, what followed was a two season stint in David Kramer's Blood Brothers. Then a call came from voice teacher Lesley Manim, of Johannesburg's iconic Market Theatre for her to be part of John Kani upcoming play, Missing. "I had been doing some basic accent work with Lesley – she's a voice teacher – and she said to them, 'I just think you should see this girl if you haven't found anyone yet.' Next thing, I walk into the Baxter and there's Janice Honeyman and John Kani." She performed a monologue for them, chatted for a little bit, and three hours later she got a call to say she'd landed the role.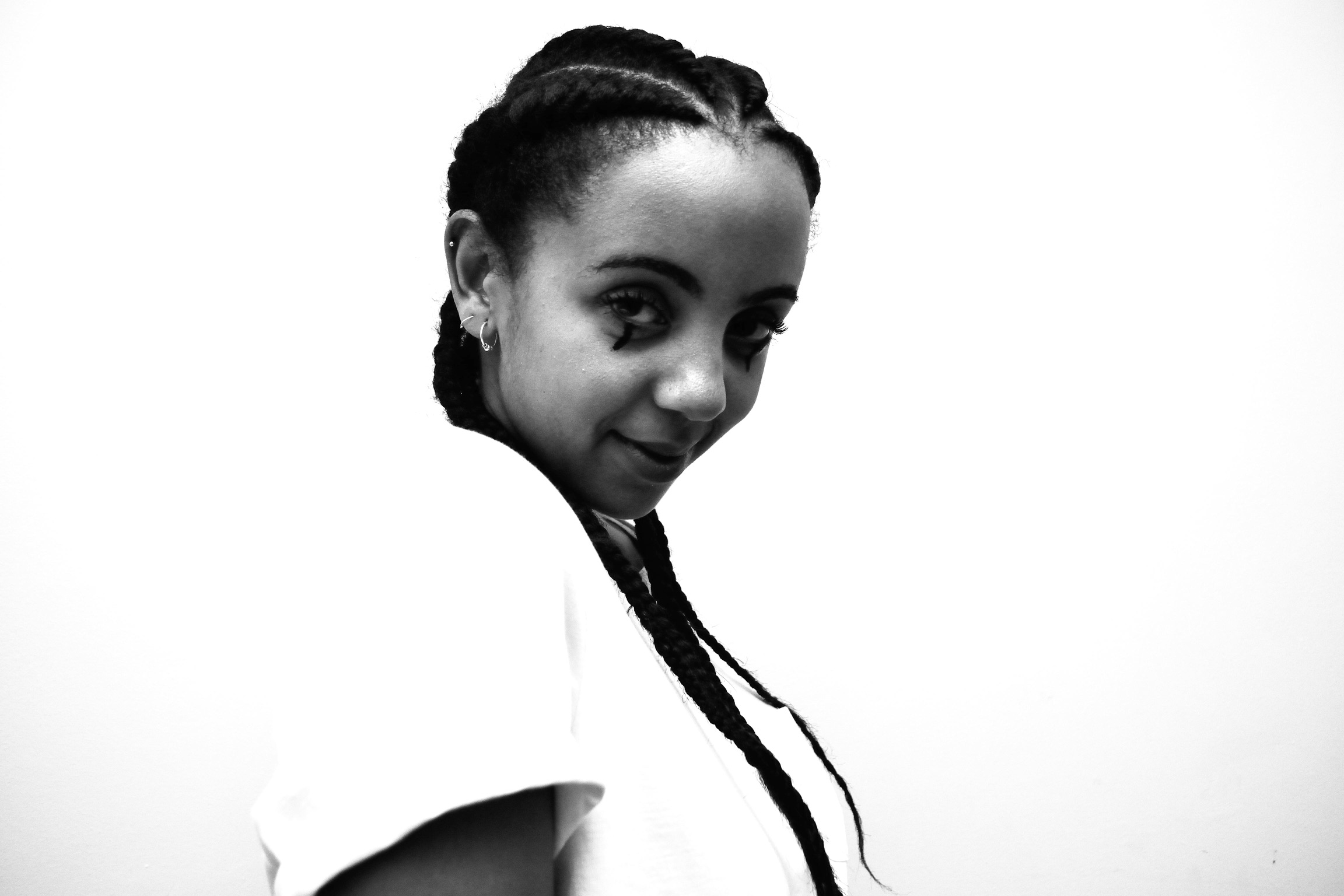 "Working with John Kani was so incredible," Buhle tells me. "Firstly, he's so passionate about what he does. He loves his craft and he shows that resilience and love for what you do really does work and it rewards you over time. He's also shown me how, if you understand what it is that you have to contribute and it's truly valuable, you walk into a room and your work speaks before you even do. So now we have a whole Angela Bassett who is excited that John Kani is playing her husband in Black Panther!"
Besides teaching her the power of resilience, her experience working alongside Kani in Missing – where she played the daughter of a Xhosa father and a Swedish mother – also laid bare for Buhle some of the industries problems with representation. "I think that's when I became particularly interested in the idea of varieties of women of colour and how they're portrayed. Because that in itself – Xhosa/Swedish – what do you mean? What does that even look like? But that's the point: people come into the audience and they get to see what that looks like. We show them."
Though Buhle had already began to grapple with the complexities of black women's representation in media, The Girl Without a Sound was born somewhat by accident. She was broke and had forgotten her aunt's birthday and all she could think to give was what she was best at: a story. Armed with an exam pad and R50, she developed and wrote the story – which follows the journey of a young girl with no voice whose fantastical stories live in her eyes and is loosely based on her relationship with her aunt – printed it and then, just for fun, posted an image of it on social media with the hashtag #BooksForBlackGirls.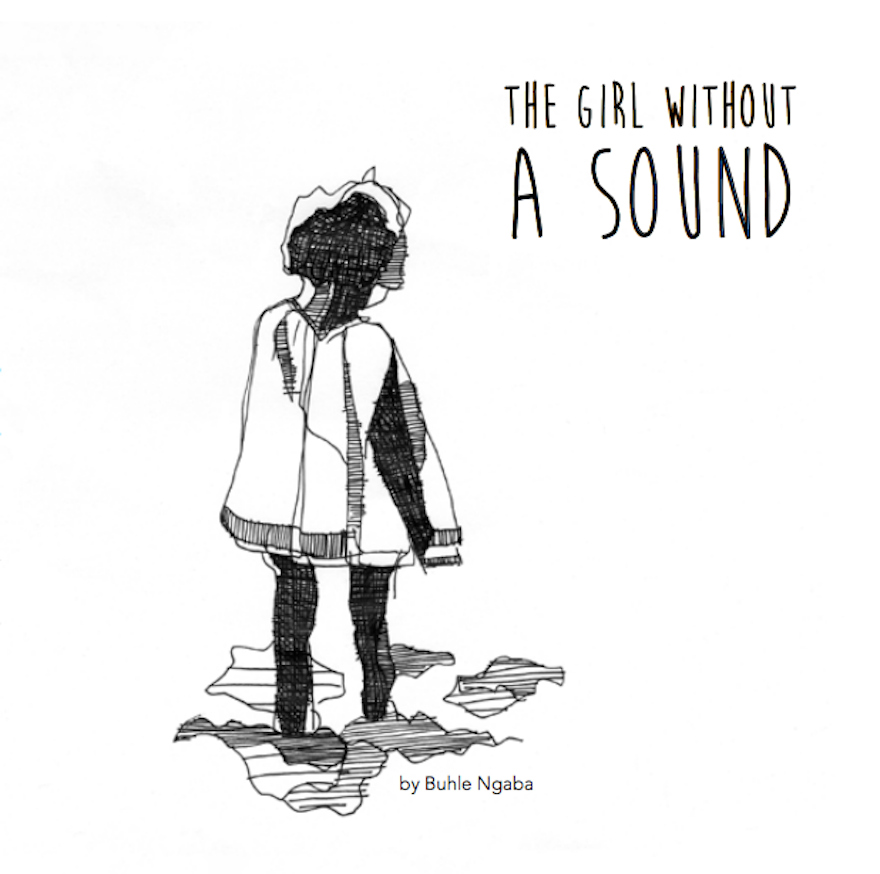 The internet responded fast, inundating her with queries as to how they could purchase the book. Rather than tell them there was no book, Buhle decided she would make one,"The moment was so simple for me. I was just like, 'Okay, let's make a book!' Maybe that's my gift, that I don't think about it as being that hard because I see things so simply".
Once she'd enlisted the help of some friends, they got to work. Three weeks later, they released the book as a free download and within minutes, Buhle was being bombarded with phone calls and messages. The official edition of the Girl Without a Sound had caused a surge in traffic to her website. But in that moment, she also realised just how important stories that black girls could see themselves in were.
"Stories made me!" Buhle says emphatically when I ask her about their value. "There is no reason I should be on the cover of this magazine and not someone else. It's not that. I started reading when I was little, so I started dreaming from when I was little. For me, the potential for a dragon was here long before Game of Thrones!"
More than just a story book, Buhle intends for The Girl Without a Sound to become a movement. With her NPO, KaMatla Productions, she's been taking the book to various schools and giving children copies. She talks about a recent visit to Seaview Primary in Mitchell's Plain and how it was her first opportunity to physically place the book into the hands of the learners. "I couldn't believe it," she says. "It was insane to have them reading it back to me and to have them talking about their own voicelessness."
"Honestly, it's a great honour for the Girl Without a Sound to have come and found me and for it to have come through me, but it's not about me. I'm responsible for it in the sense that I am it's keeper; I make sure that it's well, I try and find the money for it, I support it, I love it, I give it whatever I can. But it's not mine. It's ours."
I ask if she can remember a time, as a child, where she felt robbed of her voice. Without hesitation, she responds, "My name! Buhle Ngaba! Pronunciation wrong is okay, guys. I understand the tongue and its dexterity…I don't mind you getting it wrong, let's get it wrong loudly even! But I need to see you try. That dismissal of my name throughout my life was something that hurt."
"Why would you call fire anything less than fire? Don't call a fire a spark. I read that somewhere and I was like, ya, why would you let them call you a spark when you're fire?"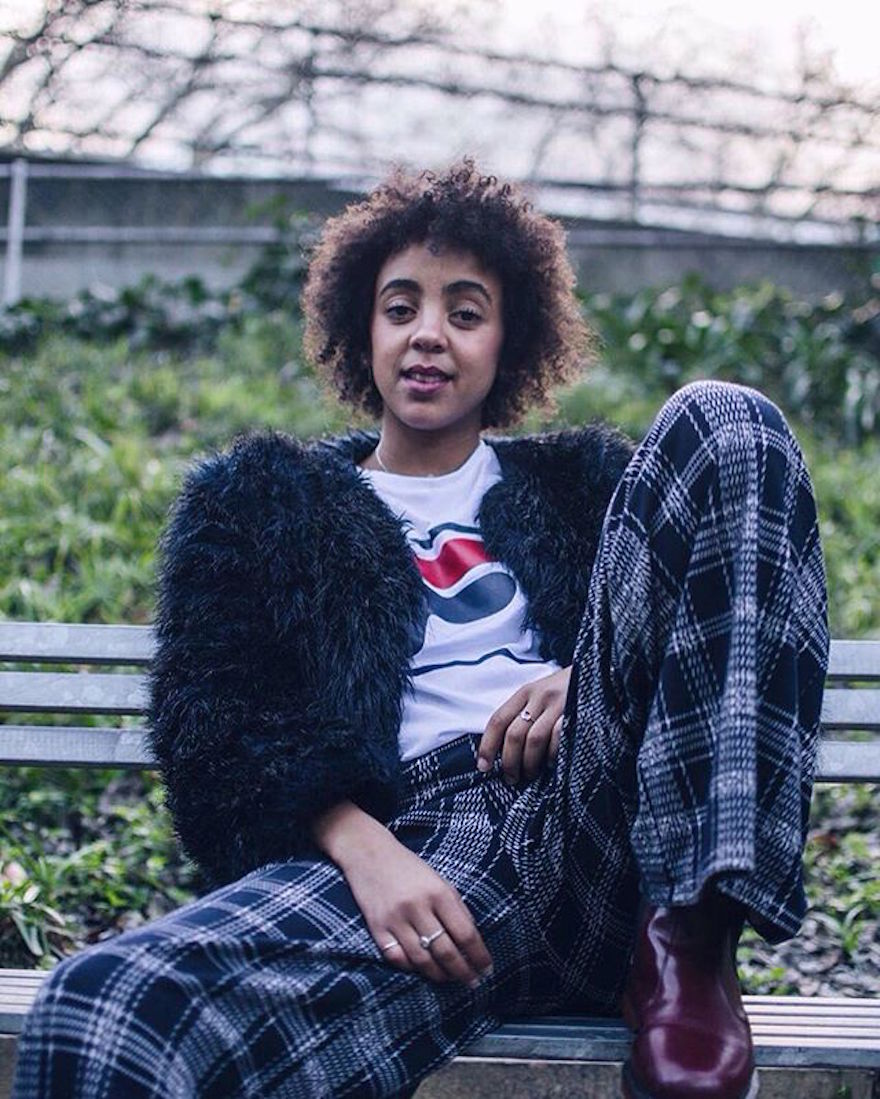 Aside from taking The Girl Without a Sound to various schools, KaMatla Productions will also be launching a programme called Shakespeare Grounded. Aimed at high school students, the course seeks to demystify the plays of Shakespeare for learners who are often intimidated by the works. It aims to provide a real understanding of the texts and dispel the notion that it is any way solely for the elite.
Inspired by an all black cast production of Hamlet she saw while in the UK, Buhle was struck by how, for the first time, she could understand it. "I saw that Hamlet was just a man, just a little boy running around. And I saw it in these bodies that were more than capable. Then I understood that, okay, Romeo and Juliet is Jabu and Sipho. They're in Gugulethu and they can't be together. It's the same! As soon as I understood that I was like, 'Ah, we're all Shakespeare then.'"
For Buhle, the time for black women to flourish is now. She finds validation in the growing number of diverse portrayals she sees of herself and of women like her. And where she doesn't see them, she creates them. Every space she sees is a potential theatre, a potential movie set or contains a potential story. As long as the people can access it, for her, that's really all that counts.
"Black girl, life is short. Don't let them tell you how to do it. They'll try and define you, they're going to tell you all the things you're doing wrong. All you can do is live your life as you and live as best you can. Just keep trying. Sometimes they'll shut the door – find the window. If they shut the window, find the crack. If they shut the crack, find a new space. When they say no, it's fine, just take over the Milky Way. At night, we rearrange the stars."
Images by Neo Baepi, courtesy of Buhle Ngaba.