Jake Barton presents four projects completed by the media design firm he founded, Local Projects, which creates installations for museums, brands and public spaces using a broad array of technological platforms.
A lot of the work that the New York-based agency does is at the nexus between spatial experience in time, storytelling and technological interfaces. As a result Local Projects often works in collaboration with architects and is currently working on the Cooper Hewitt Museum with Diller Scofidio + Renfro and with Frank Gehry on the Eisenhower National Memorial in Washington DC.
In his presentation at Design Indaba Conference 2014, Barton starts off by questioning the design profession's relationship with technology as a medium and the ways in which tools influence what is made.
He reflects on the reciprocal relationship between maker and medium when it comes to more typical forms of art such as painting, and how there is a level of intuition that comes out of the creative process itself.
Barton comes from a theatre background, which gives him insight into performance and the different ways in which people create through intuition. He says he envies the relationship that designers who work with physically concrete materials have with the materiality of what they are creating, as he believes that it stimulates their expressiveness. "It made me understand that maybe there is something missing about working with technology and how we are able to create with technology," he says.
He shares several interaction design projects by Local Projects: exhibition displays and installations for the Cleveland Museum of Art; an interface to help middle-school children learn physics for the Gates Foundation and the U.S. Federal Department of Education; an interactive sculpture with architect Bjarke Ingles for New York's Times Square; and, one of their biggest commissions to date, the National September 11 Memorial & Museum.
This year for the first time, the Design Indaba Conference talks make their premiere on our app, conveniently packaged in one place and available for free download. To watch Jake Barton's full conference talk download the app here or keep watching designindaba.com for updates.
Watch the Talk with Jake Barton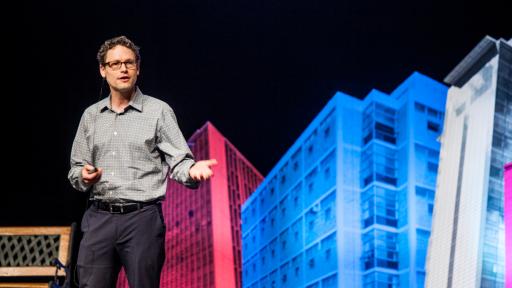 Talks
• Duration: 00:44:03
•
8 Jan 15