Protofarm 2050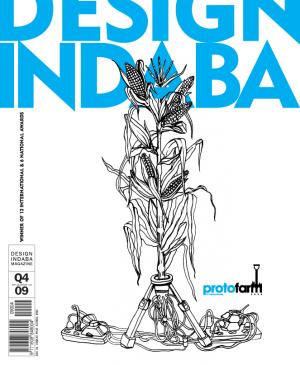 In literary discussions it is often speculated whether Macbeth would have engineered to become king if he had not been enticed by the witches. Are future predictions inevitable? What do these predictions say about the present world? What path should we steer towards? Who should have the power to generate these utopias and dystopias that might affect the whole world? Do these predictions have the power to redirect the path the world is spinning in? When is it too late? Too late for what?
Protofarm 2050 is a project that Design Indaba has immersed itself in for the past couple of months. Commissioned by ICSID for the World Design Congress in Singapore from 23 to 25 November, the brief was to generate future scenarios on a topic of choice. Choosing farming, Design Indaba sought to engage with issues of food security and resourceful environmentalism. Previous Design Indaba speakers – Futurefarmers, 5.5 designers, Dunne&Raby, Revital Cohen and Frank Tjepkema – were commissioned to generate farming scenarios for the year 2050.
There is no one answer to the question of how to feed 9.2-million people off the supposedly climate-challenged planet of 2050. The Protofarm 2050 edition of the magazine dismisses the notion of a monolithic answer, rather celebrating a multi-platform approach. Sharing the provocations of the commissioned designers, contextualising with designer profiles and opening the canvas with an international overview of the design work currently being done in the arena, we hope this edition inspires every reader to create their own prototype for the future.
In a complete system redesign, there will be no one product, no one lightbulb-moment, no one man or woman, no one design… Nearly every person in the world needs to rethink and redesign our own manner of inhabiting the planet. It's time to take back the power from "the witches" and design our own destiny. There's no back-up plan.
As such, Design Indaba is multiplying its own manifestation too. For the past 14 years, Design Indaba has invested in bringing creative thought leadership to South Africa. However, at this juncture in our evolving planet, it has become clear that the whole world stands to benefit from our mantra: "A better world through creativity." It is thus with great delight that we launch the new designindaba.com portal, which will host video archives of the past 12 Design Indabas, as well as exclusive new content. Do enjoy our Massimo Vignelli teaser.
We do also look forward to seeing you all at the Design Indaba Conference from 24 to 26 February and the Design Indaba Expo from 26 to 28 February at the Cape Town International Convention Centre next year. – Nadine Botha