Tough Love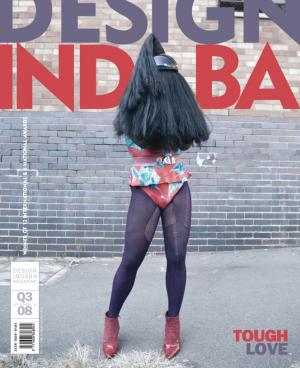 A friend of mine recently went to help out at a refugee camp. Jaded old me, I burst out laughing when she told me that she pitched up with a wad of waste paper and a shopping carrier full of crayons. However, as a primary school teacher by trade, she had one up on me. Starting with just one child, within 15 minutes the whole camp's kids were hunched over drawings, chattering and laughing. Within an hour, the smiles started spreading to the adults as they received their artistic gifts from their children. According to the camp leader these were the first smiles he had seen since arrival.
At this year's conference, Design Indaba boldly claimed that "Creativity can..." alleviate poverty, create jobs, feed people, recycle plastic, etc - statements that we strongly believe. However, my friend reminded me that first, before all of that, creativity makes happiness. People with crayons in their hands aren't carrying guns, people with songs in their lungs aren't screaming, people with dance in their toes aren't kicking, people with design in their veins aren't beating. Yes, this is a particularly hairy-legged tree-hugging editorial, but South Africa made me do it: I need some hippy love.
This edition of the magazine is dedicated to what creative love can bring to tough situations. An intriguing thread comes out in our first few stories. Arne Quinze creates constructions out of chaos, Constantin Boym memorialises buildings that are brought down by chaos and disaster, Cameron Sinclair creates housing solutions for areas of disaster, and Yll Roguva takes us to Kosovo, the location of Sinclair's first-ever project.
Of course, we were compelled to take our message of hippy love to Johannesburg. In a Design Indaba-exclusive, photographer Nontsikelelo Veleko lends us her manuscript scrapbook, giving a revealing look through her street fashion lens. Jozi is Mine invited over 30 designers to reclaim their city. We also speak to Jozi jewellers about their thoughts on gold, Ontwerp.tv tells us what it takes for small design studio to get ahead in the big city and The Pavement Special tells us about the independent music scene.
Oh, and congratulations to the design studio who won a silver and two bronze Tabbies, which recognises excellent B2B magazines on an international scale. – Nadine Botha