Wonderlust (SNL)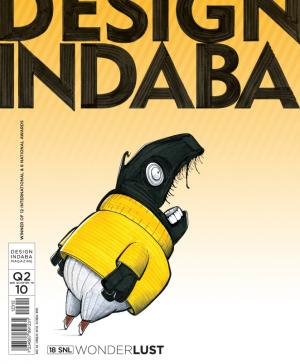 Explicit content, it needs to be said, of the type that surrounds us daily on television and billboards, and in magazines and newspapers. Nothing in this magazine has been found in an age- or perversion-restricted walled garden.
Arguably then, it is the opinions expressed alongside the visuals that are the real provocation. Kathryn White asks whether the advertising industry alone are responsible for the proliferation of sexually-charged imagery in our visual landscape. Zanele Muholi emphasises the need for alternative sexual histories in a free and fair democracy. Odidiva explains the political power of a man wearing a dress. Oliver Hermanus wonders about the type of sex had by normal people, outside the eyes of the media machine.
Just before it all becomes too serious, we flip it, bringing back the "Good Vibes" with an overview of sex-related creative produce. To really bend it backwards, Alexandra Daisy Ginsberg then explains the significance of design in the field of synthetic biology. And, finally, Henry Cloete goes in search of the question to which Die Antwoord and cohorts are the answer.
Feeling provoked? We hope so. This has been on all accounts the most stimulating, challenging and debate-propelling edition of the Design Indaba magazine ever put together. Just as each Design Indaba event, every year pushes its paradigm and reach even further – this year drew over 40 speakers, 2 500 conference delegates, 35 000 expo visitors, 270 expo exhibitors and 370 buyers.
But figures aside, it is the radical new content that keeps people coming back year after year. Being the post Design Indaba 2010 event edition, it would not be complete without revisiting some of the highlights such as Bruce Nussbaum and Stefan G Bucher (also responsible for the cover). In terms of the Design Indaba Expo, we catch up with 10 exhibitors, and photographer Leah Hawker shows how home-grown is sleek and sexy.
Yes, bringing sexy back… Do enjoy "Wonderlust: SNL". – Nadine Botha