We are Africa

Design Indaba celebrates Africa Month by hosting the "We Are Africa" design and innovation exhibition at the KwaZulu-Natal Society of Arts (KZNSA) from 14 May to 7 June 2015.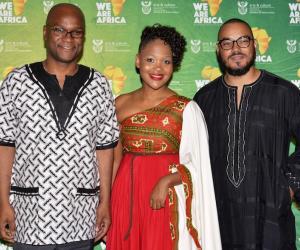 South Africa will celebrate Africa Day (25 May) with a month-long celebration of what it means to be African. Africa Month sees a festival of ideas and cultural exchange with the aim of promoting and strengthening the creative economy, cultural diplomacy and social cohesion. The theme for Africa Month is: "We Are Africa – Opening the doors of learning and culture to promote peace and friendship from Cape to Cairo."
"We believe our programme will contribute to the attainment of the African Union's vision 2063 which strives for an integrated, prosperous and peaceful Africa, driven by its own citizens and representing a dynamic force in the global arena," said Minister Mthethwa.
As part of the festivities the Department of Arts & Culture in partnership with Design Indaba will present a "We Are Africa" themed exhibition, which will be showcased from 14 May – 7 June at the KwaZulu-Natal Society of Arts in Glenwood, Durban. The exhibition brings together the work of 55 designers and innovators from 16 countries across the continent including Senegal, Ghana, Zimbabwe, Ivory Coast, Ethiopia, Malawi, Kenya, Cameroon, Uganda and South Africa. It provides a visual survey of emerging, established and unexpected talent in the fields of ceramics, fashion, jewellery, furniture, textiles, graphics, animation, architecture and industrial design. The work featured at the exhibition was selected and sourced by Design Indaba, through a call for entries put out to creative communities across the continent.
"It is exciting to see the level of craftsmanship and innovation that African creatives are producing right now. In celebration of Africa Month, we hope the exhibition will continue this trajectory, inspiring others to contribute to our continent's creative future," said Kim Seeliger, Design Indaba Expo Manager.
Event Information

Event Information

Thursday, 14 May, 2015 (All day)

to

Wednesday, 17 June, 2015 (All day)

Venue: