Trend Forecast 2018 with Li Edelkoort

Trend guru Li Edelkoort presents her annual forecast on upcoming creative trends.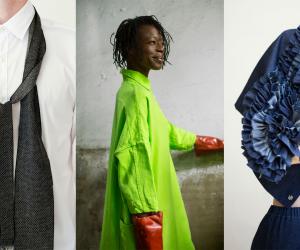 Each year Dutch trend forecaster Li Edelkoort presents a programme that investigates trends for the upcoming year, from fashion and colour palettes to fabrics, textures and other materials, to design concepts, memes and other ideologies that present themselves in design language and creativity.
Programme announced closer to the time.
Li will be presenting in both Cape Town and Johannesburg on different dates in February 2018.
Event Information

Event Information

Monday, 19 February, 2018 (All day)

Tuesday, 20 February, 2018 (All day)

Venue:
Li Edelkoort's Cape Town trend seminar will be held at Artscape Theatre Centre during the week of Design Indaba Festival.
The Johannesburg seminar venue is still to be confirmed. It will take place during the week of the Design Indaba Festival on another date.