A Taste of Sónar at Design Indaba 2012

Design Indaba presents "A Taste of Sónar" in Cape Town on 2 March 2012 in partnership with Sónar, Europe's foremost electronic music festival.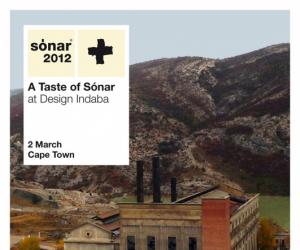 Design Indaba, in association with MTN, presents "A Taste of Sónar" at Cape Town's City Hall on Friday 2 March 2012. This electronic event, which is open to the public, features an exceptional blend of iconic, international music pioneers.
The headlining act is a collaboration between Massive Attack and interaction designers United Visual Artists, presenting an audio-visual experience like Cape Town has never seen before.
Tickets are R250 each and available at Computicket.
Event Information

Event Information

Friday, 2 March, 2012 - 17:00

to

Saturday, 3 March, 2012 - 02:00

Venue:
More About A Taste of Sónar at Design Indaba 2012