A Taste of Sónar at Design Indaba 2012

Design Indaba presents "A Taste of Sónar" in Cape Town on 2 March 2012 in partnership with Sónar, Europe's foremost electronic music festival.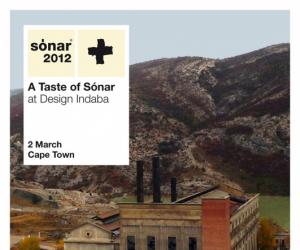 Design Indaba, in association with MTN, presents "A Taste of Sónar" at Cape Town's City Hall on Friday 2 March 2012. This electronic event, which is open to the public, features an exceptional blend of iconic, international music pioneers.
The headlining act is a collaboration between Massive Attack and interaction designers United Visual Artists, presenting an audio-visual experience like Cape Town has never seen before.
Tickets are R250 each and available at Computicket.
Event Information

Event Information

Friday, 2 March, 2012 - 17:00

to

Saturday, 3 March, 2012 - 02:00

Venue: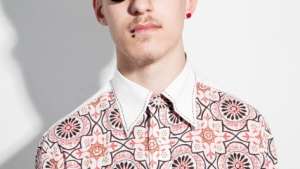 Tribal rhythms, mixing moombathon, dubstep, kuduro and dancehall is where it's at for Cape Town DJ Das Kapital.
The homegrown Das Kapital is another lineup highlight that should not be missed. This young Cape Town native first attracted attention with his remix of the Bon Iver classic "Skinny Love". In the last 6 months he has remixed Laidback Luke, Sandro and The Only (MOS Australia) as well as SA faves PH Fat, Black Porcelain & Spiritchaser. He has composed music for Hollywood blockbusters and CBS TV shows and been featured by MTV Iggy.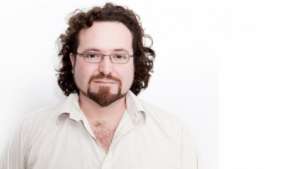 Pioneering Cape Town producer Fletcher will give Sónar a taste of his love for the most psychedelic and abstract side of dub.
Fletcher is one of the pioneering DJs and producers on the Cape Town scene. He has been passionate about music for as long as he can remember, and has been demonstrating his versatility over 15 years in a variety of styles, ranging from glitch hop to drum'n'bass, by way of funk, jazz, dubstep and even calypso. Fletcher In Dub is his latest project, in which he gives free rein to his love for the most psychedelic and abstract side of dub.

| | |
| --- | --- |
| Time | Act |
| 19:00 | Diggin4Dodge |
| 20:30 | Terrence Pearce |
| 21:30 | Culoe De Song & Jullian Gomes |
| 23:00 | Thibo Tazz |
| 00:30 | Behr |
| 01:30 | Richard The Third |
| 03:00 | Rebel Clef |
| 04:00 | Close |
| | |
| --- | --- |
| Time | Film |
| 19:30 | Finisterrae (80min) |
| 21:00 | Colour Projections (30min) |
| 21:40 | PressPausePlay (80min) |
| 23:10 | SYGNOK and the War for Radical Computer Music (25min) |
| 23:55 | Finisterrae (80min) |
The distinctive beats and harmonies of this South African quartet will rock City Hall, bringing to Sónar a contemporary take on typical African music.
This quartet breathes new life into rock philosophies using African tradition, and are fans of soul, dub and jazz. They defy classifications with a style that involves constant searching for a distinctive sound. BLK JKS are fresh, young and politicized, and combine advanced beats with harmonies that are often built using layers of guitars, keeping part of the simplicity and warmth typical of African music together with a highly contemporary production.

Massive Attack DJ set + United Visual Artists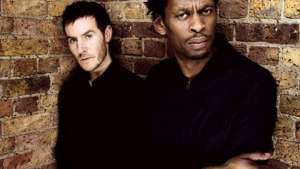 A special DJ set by Robert Del Naja and Daddy G, the two members of seminal British group Massive Attack, will be joined by the members of United Visual Artists
At A Taste of Sónar @ Design Indaba in Cape Town, they will be giving us a four-handed session which is bound to distil all their musical wisdom, and for which they will be accompanied by their usual collaborators UVA (United Visual Artists), who are responsible for the design and staging of their recent shows and those of artists including Battles, Jay-Z and Chemical Brothers. Much more than just a session.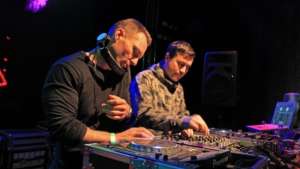 Techno collective Killer Robot return home to Cape Town having played a cracking series of major sets at celebrated music festivals across Europe.
What began as a weekly night to bring together major local and international DJs soon rose to became a collective, who have been exploring and disseminating techno in South Africa under the name of Killer Robot for the better part of 6 years. Ivan Turanjanin and Bruno Morphet have shared a line-up and a booth with names like Alex Smoke, Konrad Black and Seth Troxler, and have played at clubs and festivals in Berlin, Glasgow and other European nerve centres of electronica.
More About A Taste of Sónar at Design Indaba 2012