Port Elizabeth: Personal History

This workshop held in Port Elizabeth was aimed at encouraging young South African design students to acknowledge and embrace their own personal histories.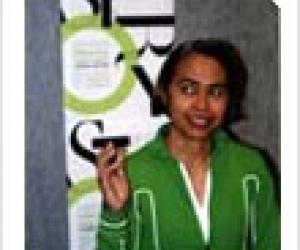 "Success" – the single word used by one participant to describe the outcome of the 3rd Design Indaba Workshop held at the Port Elizabeth Technikon from 5–6 June 2002. This workshop was presented by San Francisco-based graphic designer Lucille Tenazas. The students enjoyed the rare opportunity of presenting practical work to the adjunct professor of design at the California College of Arts & Craft (CCAC).
A student of design at PE Technikon, Stephanie Loy, won a free ticket to the 6th Design Indaba. SAPPI contributed by sponsoring Loy's flight ticket and her accommodation in Cape Town.
SPONSORS: VW, Sappi, Creda, SAA, Interactive Africa.
Event Information

Event Information

Tuesday, 4 June, 2002 - 22:00

to

Wednesday, 5 June, 2002 - 22:00

Venue: