Educators Indaba 2015

The Educators Indaba is an annual seminar organised for educators, made possible by Design Indaba Trust, held the Saturday after the Conference at the CTICC.
The 2015 Educators Indaba, presented by the Consulate General of the Kingdom of the Netherlands, will feature a lineup of top Dutch design-thinkers. These design-thinkers have made their mark in sectors ranging from water management to health and agriculture. They will share their views on the typical Dutch approach to design-thinking: working together in interdisciplinary settings to cocreate out-of-the-box solutions for local challenges.
The Educators Indaba is part of Design Indaba's endeavour to give back to the local community. This annual seminar creates a forum for local educators to further their knowledge about creative education, and to engage with other educators on industry insights and concerns.
Design thinking is an approach that stresses creative problem solving for societal problems in all sectors. It's an approach that could and should lead to more creativity and entrepreneurship — or at least, to a more entrepreneurial way of facing challenges in the future.
After each speaker presentation, there will be a Q&A session where the audience can explore the topics covered.
Event Information

Event Information

Saturday, 28 February, 2015 -

Venue: Room 1.41
Frank Houben: Director Communications & Corporate Identity at KLM Royal Dutch Airlines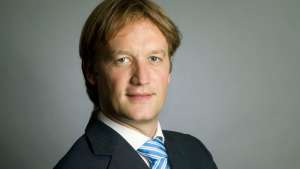 Frank Houben's career at KLM started in 1998. From chairing various management positions at the company, he moved into global branding field in 2009. Frank is a pioneer in his field with a clear vision leading towards success.
Throughout the years he redefined KLM's brand strategy and values and introduced a new corporate identity. Thanks to innovative marketing and branding campaigns under his lead, KLM achieved a prominent position as a social brand.
Frank can be credited for the internationally awarded 'Tile & Inspire' campaign (Delft Blue aircraft) and other creative brand campaigns such as 'Be My Guest' ('Meet & Seat') and 'Miffy in China'. His latest achievement is the introduction of the new World Business Class designed by Hella Jongerius, who is speaking at this year's Design Indaba Conference.
Gertjan Meeuws: Founder PLENTY50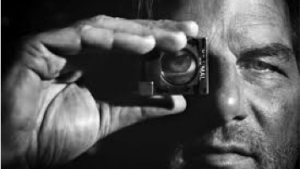 Gertjan Meeuws is a pretty stubborn Dutch engineer and horticulturist. Born in The Netherlands in 1962, he finished the University of Applied Sciences in 's-Hertogenbosch in 1983. He has been involved in improving the performances of crops ever since, by combining his plant physiological knowledge with developing mathematical models and disruptive insights.
As a founding partner and CEO of PLENTY50, he is on an impressive mission to contribute to a World where by 2050 nine billion people will have access to secure and safe food. Food grown in energy efficient, modular controlled habitats: using 90% less water and free of pesticides. Grown locally in order to reduce transportation, supply-chain logistics and pollution. Harvested at the perfect time, fresh and ripe. Accessible, nutritious, delicious and affordable. This cutting edge technology in agriculture will help to feed everyone everywhere on the Planet.
Helen Kranstauber: Director Food Cabinet and co-founder Food Film Festival Amsterdam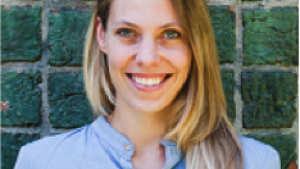 How can we use creativity and design thinking to facilitate change in our foodystem? This is what Helen explores and showcases in her work. In 2012 Helen founded the creative agency Food Cabinet with which she runs awareness campaigns - like Damn Food Waste and Big Bang Broccoli - and initiates projects in which innovation and creativity play a key role. Food Cabinet provides services to organizations, ranging from government, business and NGOs, which have an ambition to contribute to a better food system. Helen has been working for the platform Agri meets Design since 2013. This platform connects farmers and designers and uses design thinking to facilitate breakthroughs in our foodsystem.
Helen is also one of the founders of the Food Film Festival in Amsterdam. She has been the creative director from 2011 – 2013 and is currently the chairman of the board. In 2014 Helen was listed #82 in the Trouw Duurzame 100, an annual list of sustainable influentials in The Netherlands.
Helen talks about food as a tool for social en economic change, food campaigning, trends and foremost on using creativity and design thinking as a tool to facilitate change in our food system. With examples from all over the world, she can elaborate on the current trends and shifts in our global food system.
Henk Ovink: Rebuild by Design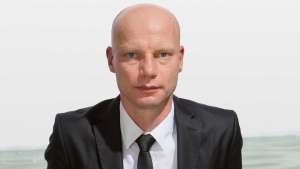 As Acting Director General for Spatial Planning and Water (Ministry of Infrastructure and the Environment in the Netherlands), Ovink currently strengthens the Hurricane Sandy Rebuilding Task Force in the USA. Ovink is responsible for a long-term planning, design, and innovation strategy; the associated planning conference; the follow-up national program on 'Regional Resilience by Design'; and the regional design competition 'Rebuild by Design'. 'Rebuild by Design' is an international design competition, organized to address the vulnerability of the region and develop strategies as well as providing solutions to protect the community from future weather extremes.
Before joining the Task Force, Ovink was both Director General Spatial Planning and Water Affairs and Director National Spatial Planning for the Ministry of Infrastructure and the Environment in the Netherlands. Ovink initiated the research program 'Design and Politics,' the connecting chair 'Design and Politics' at TU Delft, and a series of publications with 010 Publishers. In 2012, he was co-curator of the 5th International Architecture Biennale Rotterdam 'Making City' and curator for the ANCB Berlin program 'Design and Politics: the next phase.' Ovink lectures and publishes on the change of government, governance, and planning, as well as on the specific relationship between design and politics.
Kurt Ward: Senior Design Director at Philips Design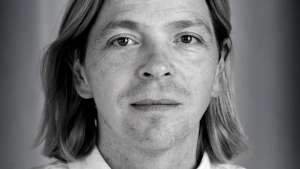 Kurt Ward is responsible to use design thinking to support strategic alliances and collaborations. Both collaborating with public and private partners Philips Design hopes to stimulate, inspire and explore new value spaces and innovation opportunities.
Kurt is based at Philips in the Netherlands and has led global design teams for over fifteen years. He was previously the Director of research at Westwood One/CBS networks in New York.
Philips Design is one of the largest design organisations in the world with seven studios in Europe, Asia and North America. Their people-centric approach combines deep insights from consumer propositions, lighting experiences and clinical settings. They have a creative force of over 600 professionals, representing over 35 different nationalities.
Discussion to be led by Professor Thomas Garvey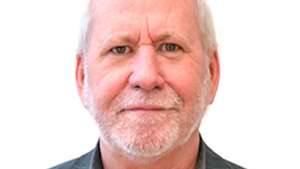 Professor Thomas Garvey is Associate Professor and Director of the School of Industrial Design at Carleton University in Ottawa, Canada.
He specialises in product development and design for extreme and minimal environments. His interest in small-scale living spaces grew out of his work in New York on space station interiors and led to doctoral studies at the University of Tokyo on the topic of housing and urban density. For almost a decade he recorded imagery and data on how historical minimalist design philosophy can still be seen embedded in a range of contemporary approaches to lifestyle design, living environments, and the products that bring meaning to daily experience.
More About Educators Indaba 2015