Design Indaba FilmFest 2017

Experience the power of creativity through the medium of film at Design Indaba's annual FilmFest, this year held at the Artscape Theatre in Cape Town.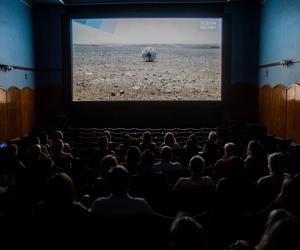 The Design Indaba FilmFest is a showcase of the world's best indie and creative films, screened at the annual Design Indaba Festival in March 2017. All of the films selected for this once-off programme are African premieres, to be shown on African soil for the very first time.
2017 will showcase a combination of feature films and short films over three nights at the Artscape in Cape Town, from 1 to 3 March.
Event Information

Event Information

Wednesday, 1 March, 2017 - 18:00

Thursday, 2 March, 2017 - 18:00

Friday, 3 March, 2017 - 18:00

Venue: The Arena

Ticket Information

Tickets are R80. FilmFest ticket holders get free access to music, exhibitions and installations at Design Indaba Festival from 17:15 onwards.