Design Indaba develops design talent in Gauteng

A workshop featuring Australian graphic design guru and Design Indaba alumni Ken Cato, aimed at reinforcing the concept of diversity in SA's wine industry.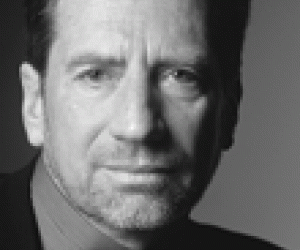 Design Indaba, Wines of South Africa and Woolworths, together with Australian graphic design guru and Design Indaba alumni Ken Cato, hosted a workshop in Johannesburg, aimed at reinforcing the concept of diversity in the wine industry in South Africa.
The focus of the workshop, was on determining how young SA designers see South African wines being portrayed. This took the form of a wine label design competition whereby the winning labels were presented at the Wine Diversity Conference in 2006. Final year graphic design students from Johannesburgs AAA School of Advertising as well as students from the department of Graphic Design from the University of Johannesburg participated. The workshop provided a stellar opportunity not only to learn from one of the best, but to tap into the creativity of a generation that will help promote the South African wine industry internationally.
Design Indaba Workshop Series in September 2005
Speaker Profile: Ken Cato
Ken Cato is an Australian designer with an international reputation. He is Chairman of Cato Purnell Partners, established in Melbourne in 1970 and with offices in Sydney, Brisbane, Perth, Wellington, Buenos Aires, Barcelona, Santiago, Guadalajara, Mexico City and representative offices in London, Mumbai, New York, Singapore, Tokyo, Taipei, Dubai and Guangzhou. Cato Purnell Partners is the largest design company in the Southern Hemisphere.
Cato's work encompasses all facets of corporate and brand management and design. His philosophy of design is dynamically holistic, providing the synergistic solutions that produce positive results.
As a graphic designer, his work has earned him an international reputation. He has won numerous international and Australian design awards, and his work is represented in museums and galleries throughout the World. He is a long-standing member of Alliance Graphic Internationale and is a past AGI President. He currently holds the position of Director of Education.
The World's largest student design conference was founded by Ken Cato in 1991. Now approaching its 15th year, AGIdeas attracts annually over 2000 young designers from around the World.
In 1995, Ken was awarded the first Australian Honorary Doctorate of Design from Swinburne University and was inducted into the Hall of Fame of the inaugural Victorian Design Awards. Ken is a foundation member of the Australian Writers and Art Directors Association, a member of the American Institute of Graphic Arts, ICOGRADA, Design Institute of Australia, Australian Marketing Institute, Industrial Design Council of Australia, and is Patron of the Australian Academy of Design.
Ken is also an acclaimed author having written numerous books.
.
Event Information

Event Information

Thursday, 1 September, 2005 - 22:00

to

Friday, 9 September, 2005 - 22:00

Venue: