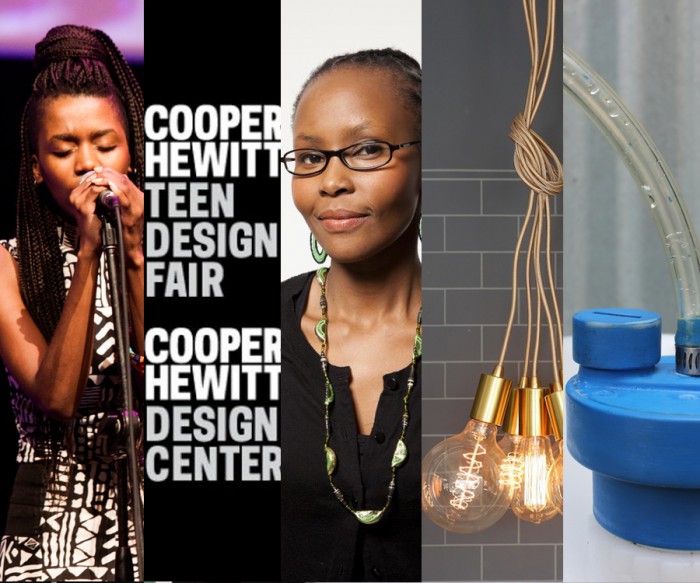 Take Five
1
Cape Town-based lighting brand Hoi P'loy mix a reverance for retro light fittings with a contemporary design sensibility. Meet the founders Ploy Phiromnam and Guy van der Walt in this interview.
2
Escape into the electro-rap landscape of our Track of the Week, featuring Nonku Phiri, Fever Trails, Bra Sol and Card on Spokes. "Umbrellas on the Beach" is a gauntlet of sounds, swimming just enough for those with loose hips. Press play here.
3
The Ekasi Water Cap is a specially designed pressure-tight closure that transforms locally available parts - a standard 25-litre water container, plastic piping and a bicycle pump - into a shower unit for unplumbed homes. Designer Peter Krige walks us through his development process.

4
The Cooper Hewitt, Smithsonian Design Museum gets its own typeface and gives it away for free thanks to a bold new identity by Pentagram's Eddie Opara. Read all about it and get the free typeface here.
5
Juliana Rotich is the co-founder of Ushahidi, a non-profit based in Kenya that develops free and open-source software for information collection, visualisation and interactive mapping. She talks about how greater connectivity can transform Africa in this video interview.
Watch the Talk with Juliana Rotich