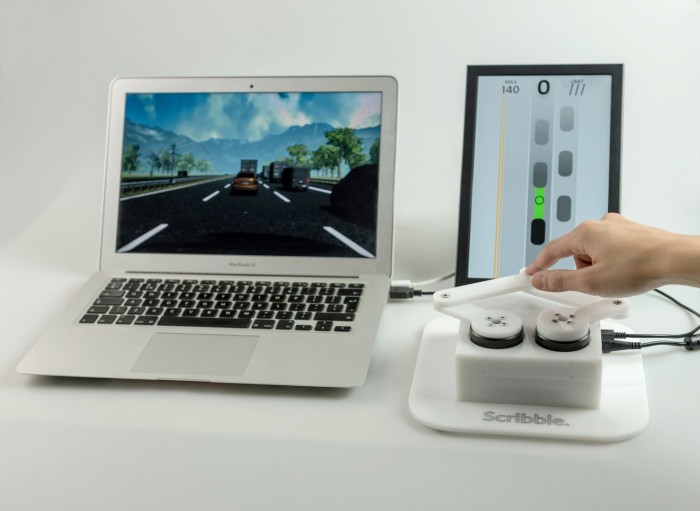 Self-driving cars are not too far off. A number of them have already launched to much fanfare around the world, and they've been made legal in a few American states.
As it becomes more widely adopted, autonomous driving will require a massive shift in the human psyche. Humans need to build a rapport with machines, and it won't happen overnight.
"What I realised… is that people don't really like to be told by machines what to do," says Felix Ros when we spoke to him in Eindhoven.
As a result, he's exploring a way to embrace autonomy alongside some element of human involvement. He's doing it through the lens of "humble interaction," which he says is the idea that the human is more important than the machine.
Ros created Scribble, a haptic drawing tool used as an aide to autonomous cars. While the machines are smart enough to drive you safely to your destination stipulated via GPS, it doesn't have the ability to navigate the nooks and crannies like a human does.
Scribble then allows the user to map out routes in real-time using a simple interface and mechanic, providing the optimal middle ground between manual driving and autonomous driving.
Ros shares more about the project in his antenna talk here.