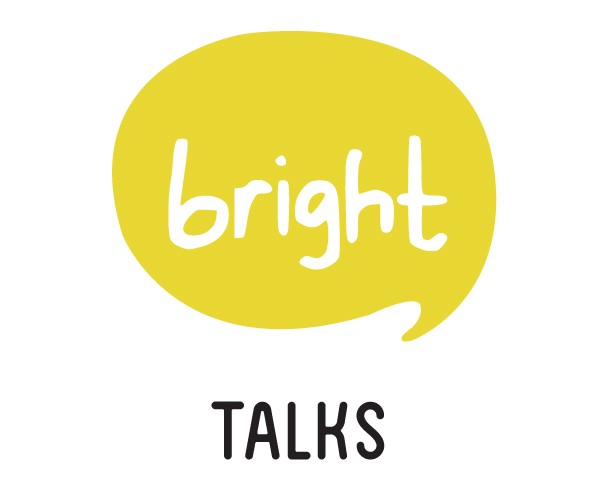 Bright Talks, Cape Town.
Bright Talks is the brighest new kid on the conference block in Cape Town. The brainchild of Ross Chowles, founder and executive creative director of The Jupiter Drawing Room Cape Town, Bright Talks takes place on Thursday 25 July 2013 at Kirstenbosch Botanical Gardens.
With a vision to stimulate, educate and inspire, Bright Talks is exclusively for the marketing industry and promises to take you "back to school [to] learn the lessons they never taught you at AAA, Vega, Red & Yellow, UCT or GSB".
Chowles will be sharing the stage with respected individuals in the creative community, including Graham Warsop and Ravi Naidoo.
We asked Chowles a couple of questions about Bright Talks.
Who should attend Bright Talks? What do they set to gain from attending?
Anyone in the advertising, design and marketing industry. And within that defined market, anyone who wants to learn and hear a contrary opinion. People who want to learn something new. To hear a different viewpoint. To do their job better (it comes down to ambition). People with ambition should attend.
People who are happy with the status quo should stay away.
How did Bright Talks come about?
For the past ten years I've been doing an annual workshop for marketing students in China. It's fun and has an impact. I thought let's do it here. I've been in advertising for 33 years, I felt that the time was right to share some of my lessons learned. Inspiration? TED talks have taken education to a new level. But nobody is doing it for our industry except for Design Indaba.
What's the most exciting thing about marketing now?
Digital allows your idea to mutate and grow. It allows consumers to participate in the conversation. It's exciting because it's scary. You have to let your idea go. You have to be OK with other people building on that idea or destroying it.
And the scariest thing about marketing right now?
The ad industry is in crisis. We are going through a digital revolution during a five-year recession. Clients are paying us less, but want much more and quicker. There is no time anymore to really think things through. Expectations are at an all-time high, yet income is at an all-time low. Something is going to break.
What advice do you give people starting out in marketing?
1. Travel. See the world. Work in Shanghai or Mumbai. Get a global view. We live in a different world to the one I started working in. Camps Bay is not the centre of the universe. Shocking but true.
2. Study psychology. If you don't understand the human condition then you can't manipulate them. And that is our job. You can study psychology at college/university or go to therapy yourself. Either way, understanding what makes consumers tick is vital.
What's been your biggest failure?
In the 1980s I worked in a Direct Response agency, Wunderman. I convinced the client to try a totally newapproach to a direct mail package. We got 11 responses. Humble pie tasted very bitter. The client wasn't very happy.
I learned that when doing "new" things, they must be a 20% improvement on the old.
Radially new doesn't always work, it especially didn't in the 80s where moving from one TV channel to two TV channels was big news.
Maybe these days, people are more open to new things.
In your opinion, what's the essence of good marketing?
The very essence of marketing is to connect with the consumer. Between the fears of the client and the arrogance of the agency, the consumer is often left out of the picture. This is crazy considering our job is to convince a consumer, surrounded by choice, to choose our client's product or service.
Ninety percent of the time our industry fails miserably. And all because we forget the consumer.
Understanding the psychology of our consumer (and what buttons to push) is the only important task. If you don't get this right, then all the other elements are meaningless.
For more information about Bright Talks, visit their website.
Design Indaba are proud media partners to the event.
Watch the Talk with Ross Chowles