Under the brand name NoInBetween, Noxolo Thando Masuku creates composite drawings that straddle the border of technical and abstract.
Masuku, who was raised in Nelspruit (Mbombela) in Mpumalanga, graduated from the University of Johannesburg with a degree in architecture, and is currently working towards a degree in visual multimedia arts from the University of South Africa.
We chatted to the Design Indaba Emerging Creative about her decision to return to studying, how her star sign informed her brand name, and where her career is heading.
Entries for the 2023 edition of the Design Indaba Emerging Creatives programme are closing on 30 November 2022. Interested in becoming one of South Africa's next design superstars? Submit your entry here.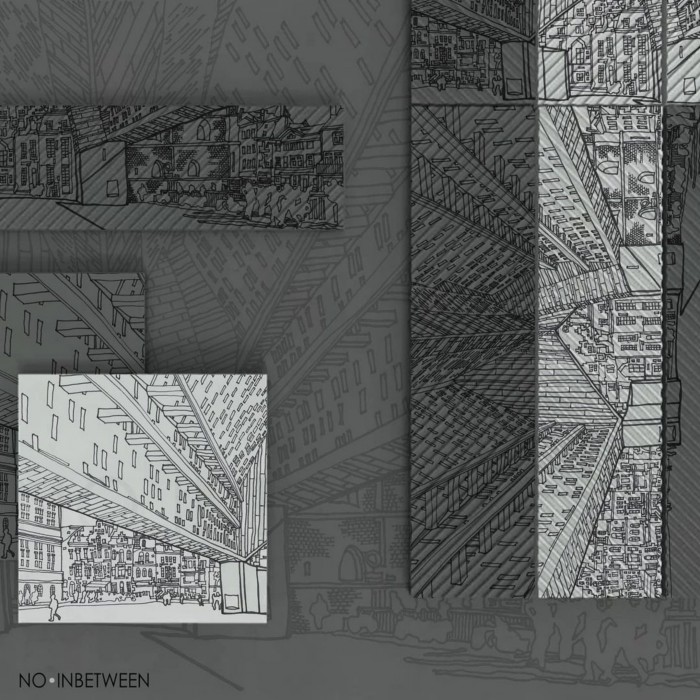 You studied architecture and now you're doing a degree in visual multimedia arts – why did you decide to return to study art?
While studying architecture, I found myself captured by my presentation module – the process of exploding your subject to its barest form, only to build it up into a fully considered and explored version of its former self. It is for this reason that I decided to leap into visual multimedia arts. I had learnt the skill of dismantling for humanity's betterment but lacked the emotional connection that gives rise to creativity in its natural state. Deciding to study art enabled me to richly evoke my being in the work I produce.
Describe your creative process.
My creative process is haphazardly systematic. It is similar to a messy room that can only be deciphered by its inhabitant. I carry the design process taught to me in architecture, along with the experiential and felt process brought forth to me through the arts. I tend to seek reasoned inspiration, which normally takes me down a path of hand drawings, with the aim of expelling my ideas externally. These illustrations take on multiple digital forms before being productised. The process is yet to be selfless, with the consumer in the frontline, but I believe that placing my earnest self in all my works makes every piece authentic to me and all the entities I desire to serve and represent.
You are interested in both architecture and art – how do you hope to combine these two passions in the future?
Initially, I had hoped to weave and morph these two spheres into a single scope – hence the term "art-itecture". Once the exploration began, I recognised that these two elements are gestationally birthed with identical DNA. It is only through materiality that one can distinguish one from the other. Rather than attempt to turn twins into a single identity, I am keen on making art evident as architecture, and architecture the true evidence of art.
Explain the thinking behind naming your brand NoInBetween.
I am the realest representation of an Aquarius within an Aquarian. I hold true to my word and my approach to all things in general. I am gravely capable and uncompromising in my nature and nurture. It is with these strong traits that I found solitude in the term NoInBetween. In its harshest sense, it simply means to have no silver lining: either it is or it isn't. It is in this manner that I intend to serve all those who choose to house the brand in their spaces, places and selves. If it is not holistic in every way, then it is not true to its manifestation.
Who (or what) are your creative inspirations and why?
I had always been affirmed by the notion of placing my learning in the hands of a mentor. I deeply struggled with this. I then chose myself as my own mentor: big mistake, or so I thought. This left me on a continued path of misguidedness, not realising that in my misguidedness I was finding my voice in what was most pertinent to Noxolo, and soon after to NoInBetween. I find inspiration in resonating frequencies. This could be as simple as the colour orange, or season 3 and 4 of Insecure. I have chosen to never block or limit my access to inspiration by placing it in limited sources. This interview is serving as an inspiration currently.
What's up next for you in your career? Are you working on anything exciting at the moment?
Finishing my degree is of the utmost importance on a personal growth level. For NoInBetween, I believe my journey is making its way out of the polishing stages. I can concur that the brand is elevating to unconsidered realms. NoInBetween is soon to be a name referred to and spoken about in all industries. Its versatility will have it in all the right places, spaces, textiles, bodies, crafts and eyes. I am reluctant to reveal too much but I guarantee that this will not be my last encounter or collaboration with Design Indaba.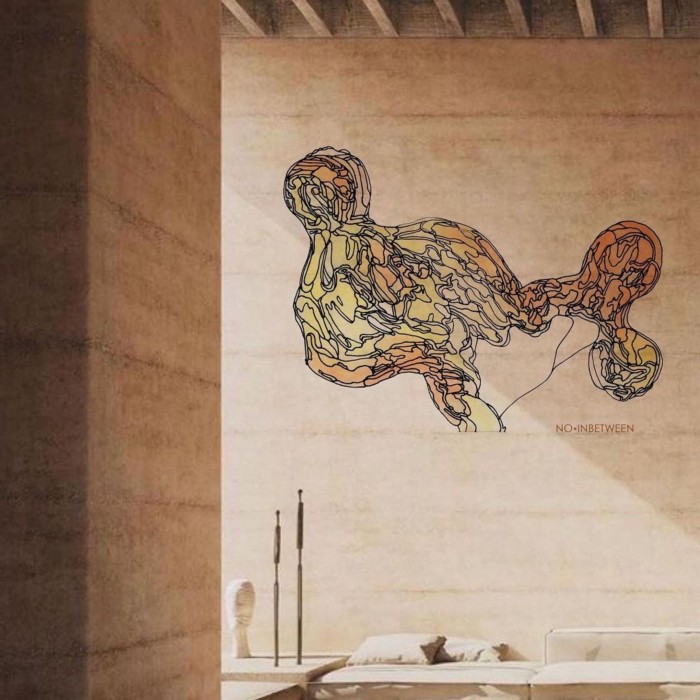 Read more
Credits: Noxolo Thando Masuku