One of Design Indaba's Emerging Creatives for 2022, Daniella Kilpatrick studied an honours degree in interior architecture before entering the industry at Savile Row Tailored Environments, joining her father's factory and eventually starting Controst – her custom steel furniture business.
Inspired by the beauty of simplicity, Kilpatrick observes everyday life to guide her designs that are used to make users' lives easier while maintaining an effortless aesthetic.
We spoke to the designer about how hands-on experience has led her in new directions, the high-profile projects she's worked on and her advice for young South African furniture designers.
Why did you decide to study interior architecture, and where did your love for interiors begin?
My love for interiors started at an early age, rearranging and redecorating my bedroom as often as I could. I would often move my bed to a new position to see if my small bedroom felt more spacious, change the colours of my room to a theme, and things like that. My heart was always set on architecture but once I discovered the intricacies and level of detailing required for interior architecture, I was immediately intrigued. I have always been fascinated by the little things around us, like how people move within a space, how the furniture and colours in a space influence a person's mood, etc.
Your brand, Controst, makes steel furniture, decor and fittings – why steel?
My dad has worked with steel for the last 40 years, and most of the knowledge I have learnt about steel came from his experience and business. After leaving Savile Row, I started working at his company, working with steel on a daily basis to design and manufacture packaging machines. While being here, I started creating some steel decor and furniture for my home and it sparked the beginning of Controst (Controst spelt with an 'o' and not 'a'). This is great because now I get to marry my passion for interior design with an amazing material like steel.
During your time at Savile Row, you worked on many high-profile projects. Which one was your favourite and why?
Hands down, definitely the Klein JAN Restaurant at Tswalu in the Kalahari. It was the most experiential and challenging of all the projects due to the location and Jan's vision for the restaurant.
Who, or what, are your creative inspirations and why?
For me, there isn't one specific person, object or destination that I draw design inspiration from. I am, however, always inspired while travelling both locally and internationally while experiencing different cities and places. I am a keen observer and an instinctive problem-solver, so my design inspiration comes from the day-to-day experiences around me. Simply observing human behaviour in a space, and or experiencing it for myself encourages me to see where things can be improved to make one's life easier with design. These are the opportunities that fuel my design inspiration.
How has working in your dad's factory influenced your design process?
Being hands-on in the factory has brought a whole new level of manufacturing and engineering knowledge that I was never exposed to while working as an interior architect. It has made me think differently about how to construct things, be more practical with standard material sizes, and how to use steel to its strengths when designing.
What advice would you give young interior architects and furniture designers in South Africa?
There is nothing better than hands-on, practical experience and knowledge. Go see as many different factories as possible; spend time there to see and understand their manufacturing processes, and how the different materials react and are turned into the final products. It will make you into a better designer because you will think and approach design differently.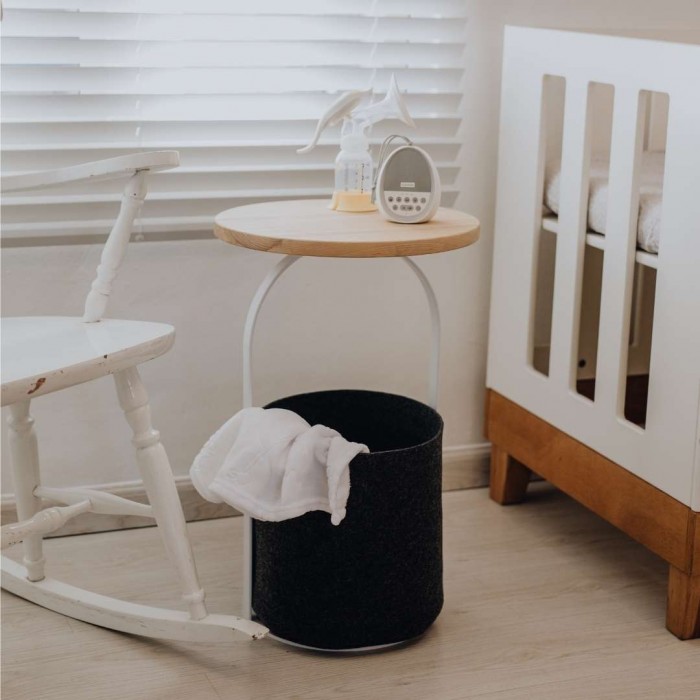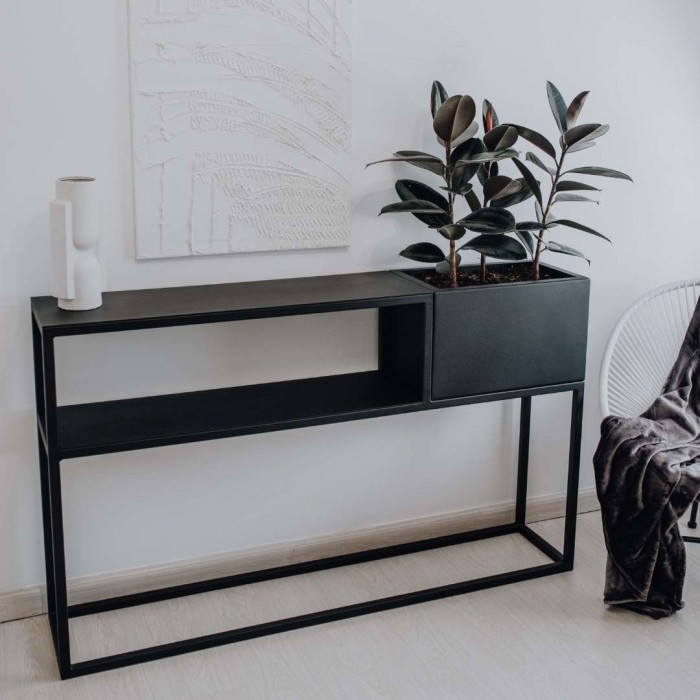 Read more:
Credits: Daniella Kilpatrick