Former Design Indaba speakers Dokter and Misses have launched a new furniture collection titled 'Sketches from the Edge' – a whimsical collection that centres around sculptures with a functional purpose.
Dokter and Misses, founded in 2007 by husband-and-wife duo Adriaan Hugo and Katy Taplin, is a multidisciplinary product-design company well-known for producing innovative furniture, lighting and other homewares that are contemporary and bold. In the years since founding Dokter and Misses, the couple has created furniture that breaks away from the minimalist and simple pieces on the market, choosing to focus on limited-edition works that use colour, graphic shapes and interesting spaces.
'Sketches from the Edge' debuted at 100% Design South Africa at Decorex Joburg, which took place from 28 to 31 July 2022 at the Sandton Convention Centre. It was during this exhibition that Dokter and Misses was also awarded the 'South African Designer of the Year' prize by 100% Design for the new collection.
The duo describes the new collection not only as sculpture with function but also as a "sketchbook of private mental objects that have scribbles and zigzagged their way into being" – hence the name 'Sketches from the Edge'. The collection gives you the sense that the pieces have been pulled from the wondrous imaginations of the two designers and are meant first and foremost as works of art and secondly as functional furniture. To achieve this sculptural feel, each piece has been deliberately designed with patterns, materiality, colours and silhouettes that 'reach out to touch' users.
One of the larger pieces in the collection is the Mimosa Cabinet, a solid ash cabinet with a powder-coated pink-and-purple line pattern. The modular ash cabinet is a departure from Dokter and Misses' typically metal-heavy makeup, as is the Disco Chair, but it still carries the same use of pattern and bold silhouettes for which the brand is known.
Other pieces in the collection include the sea-green Tipo Tinto Dining Table, featuring a powder-coated steel base and titanium-mirror tabletop; the powder-coated steel Bloom Lamp, which resembles an abstracted '70s lava lamp; and the trippy merino-wool Feelz Rug.
Shop all the pieces in the 'Sketches from the Edge' collection online at https://inda.ba/3QwncmH.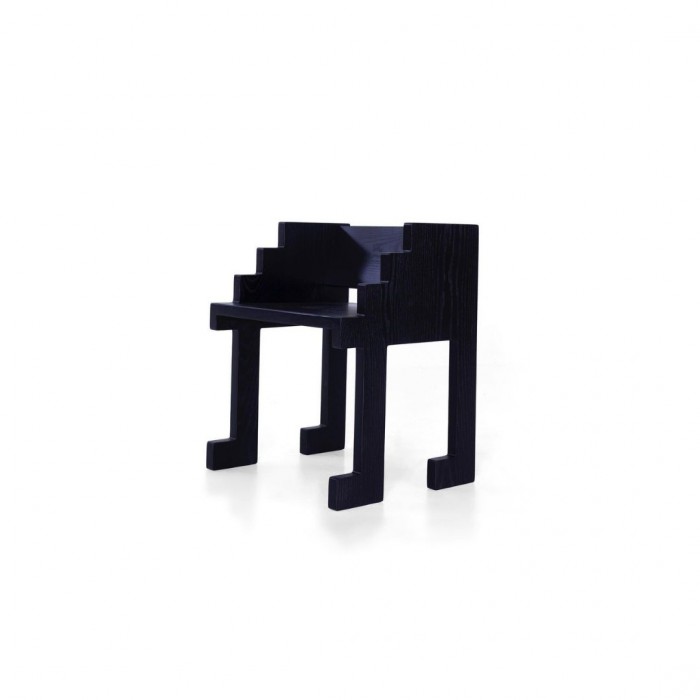 Read more:
Dokter and Misses and their Weird Dream at the Design Indaba Conference.
Credits: Dokter and Misses