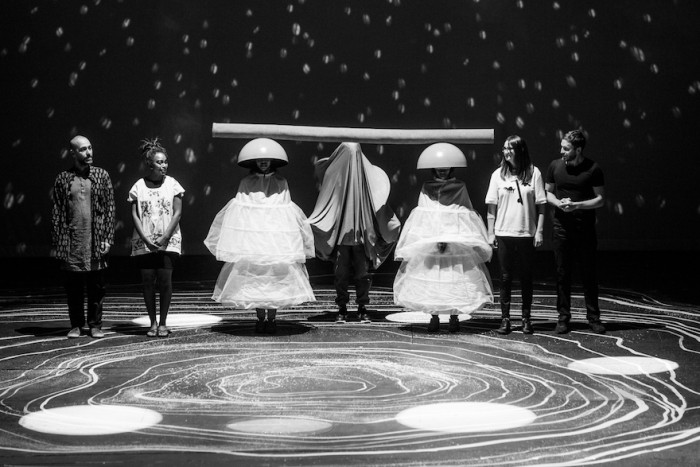 Adriaan Hugo and Katy Taplin, the design duo behind Dokter and Misses, present the Design Indaba audience with Weird Dream, a performative presentation featuring various people, spaces, shapes and feel. The duo enlisted the help of friends to make this weird dream come true.
"In our attempt to tell our story, it felt right to collaborate with people who know us [and] this allowed for us to forge ahead knowing that we were in good company," says Taplin, explaining the use of an ensemble of friends.
The presentation takes the audience on a surreal journey of over a decade of adventures that have allowed Dokter and Misses to produce distinctive products. In one part of the performance everything is flat and colourful, and in another, a piece of furniture becomes impossibly large and can sing.
Artist Lindiwe Matshikiza, musician João Renato Orecchia Zúñiga, conceptual performers Dear Ribane and animators Chloe Coetsee and Dolph all helped see this dream come to fruition.
"Collaboration is the biggest education," says Dear Ribane, who choreographed the performance.
Dokter and Misses is a multi-disciplinary product design company founded in 2007 well known for producing furniture, lighting and a diverse range of products with a bold and upbeat energy.