Being invited by Decorex Africacurator Bielle Bellingham to display their Poolhouse Chair within the 100% Chair showcase has positioned Cape Town-based Bofred alongside designers of the calibre of Master Studio, James Mudge, Pedersen + Lennard, Haldane Martin and Houtlander– to name just a few of the season's hot design talents.

Hailing from their Villa Collection, which invites us all to embrace "our unbridled excitement to step back into the world and explore once more", the Poolhouse Chair is modest in its dimensions at 620mm x 460mm x 680mm. However, on the eye and to the touch it's truly heaven sent – upholstered to the nines in custom-made fabric and featuring, as it does, a luxuriously curved back and arm detail together with black-stained oak inlays.

Labelled Villa Filler in a Decorex section "You'll See It In Public For The First Time", each Bofred piece is "a quiet call to adventure – a reminder that a great big world awaits, and that it's filled with boundless beauty." Before Decorex, the Villa Collection was only available, from April 2022 onwards, to those who ventured into Bofred's Cape Town showroom.

Brainchild of fine art graduates Christa Botha and Carla Erasmus, Bofred was established in 2015 to act as an ever-evolving space of contemporary design and curated art. In tandem, Botha and Erasmus's design philosophy has sought to infuse linear shapes and rich textures into collaborations of bespoke furniture, lighting and artworks.
Now, after a two-year period where those of us who revel in getting out and about have felt constrained and suffered claustrophobia, the Villa Collection sends out a joyous reminder to embrace that inner wanderlust, book that ocean-view villa, revel in the magic of sea spray and sunsets, abandon routine, take a lover by the hand and head out to take it all in, in as free-spirited a fashion as can be fathomed.
While in that mindset, the furniture you luxuriate upon will surely be admired to its fullest length, breadth and width. Tapping into this notion of appreciation, Bellingham's idea for each piece on the 100% Chair display is that audiences enter into an intellectual debate.

Is the chair an indispensable object or concept? Does it honour its historic legacy, the throne, from which it in fact originated? And, even, does it unseat the idea of what a brilliant four-legged design could look like and should be?
Bofred's elegant Villa Collection, launched in April this year, can be viewed at their Cape Town showroom by appointment.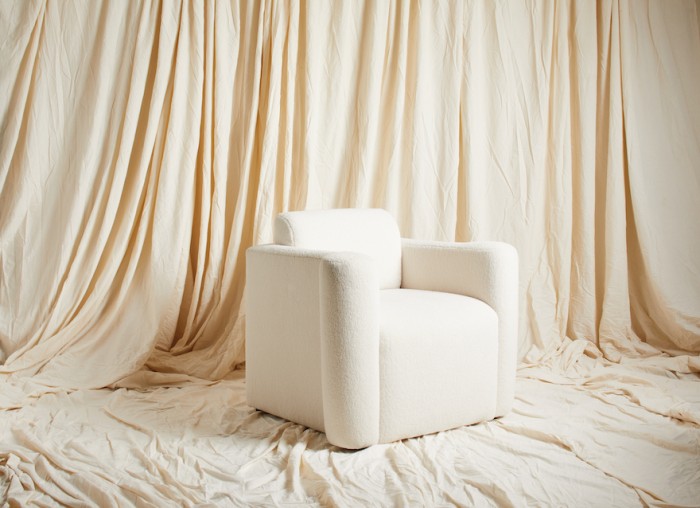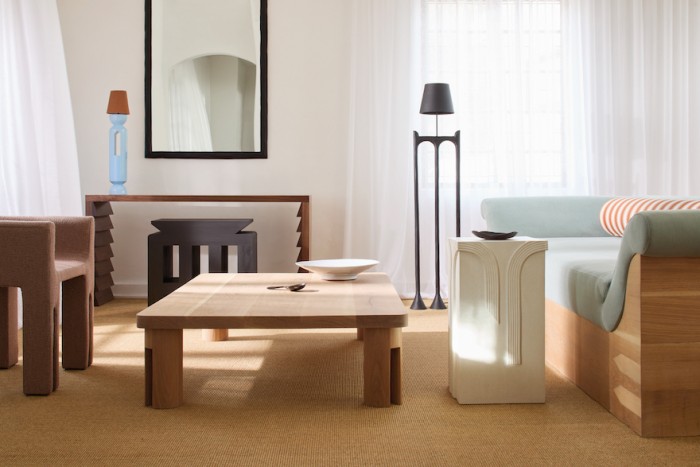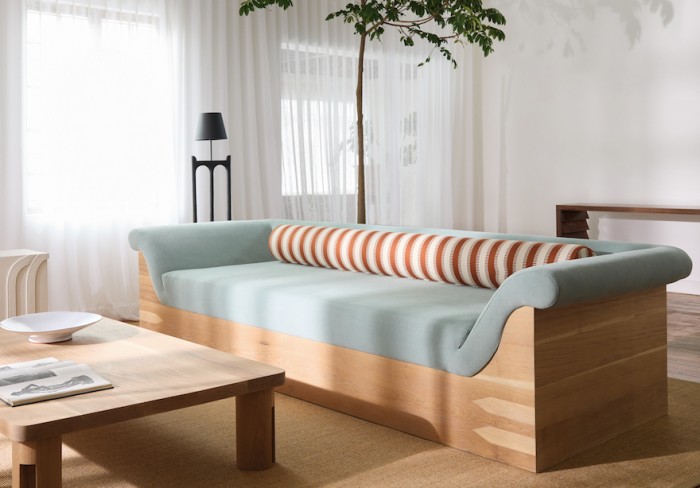 Read more:

Travel, exploration and wonder.
Bjarne Mastenbroek's new book explores earth-bound architecture.
Credits: Photography: Inge Prins, Styling: Sanri Pienaar.