Design Indaba Emerging Creative for 2022, Amy-Leigh Braaf may be said to dabble in a variety of media – except her dabbling is never anything other than first rate. Approaching life and art with cinematic awareness, playfulness, and a deep reverence for the creative process itself, Braaf produces self-aware artworks that have a dazzling allure.
The Johannesburg-based artist tells us about what inspires her, why she loves exploring East Asian heritage, and what she's working on at the moment.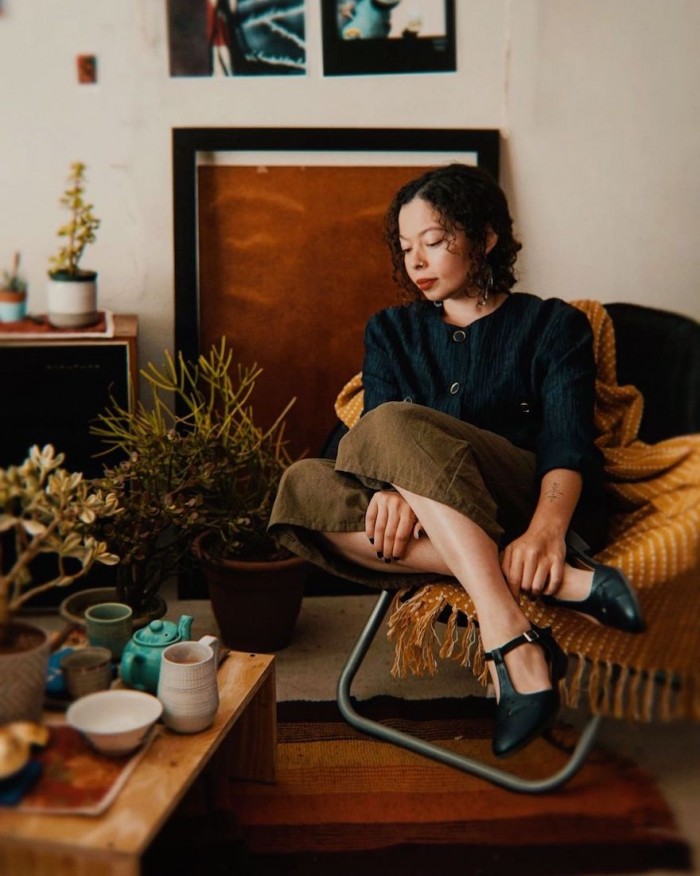 You work across art forms in such a fresh exploratory way. Please tell us a bit more about what has inspired this experimentation.
There is a distinctive moment in every artist's life where they take one of two routes – they either find what they want to create by specialising and focusing on just one route when they wake up every day, or they take a more eclectic approach. I struggle to focus on one medium for longer than 18 hours, and am a bit resentful that I'm not mastering one medium, but rest assured that every day I find beauty in something new and exciting.
I started with painting on Fabriano when I was 16 and then decided to study film production at 18. In my first year, I realised I could carve out a space in the world of cinema, so I decided to pursue photography and directing. When I turned 21, I missed my graduation and just collected my degree as I had to catch a flight to South Korea – I spent time with artists in Seoul, and began exploring with gold leaf and acrylic paint in my Ancient Deities Series (inspired by mixed heritage and ancestry). When in Seoul, the artists I had befriended taught me about illustrating digitally and working with clay. These days, I focus on three mediums exclusively – ceramics, illustration, and short films.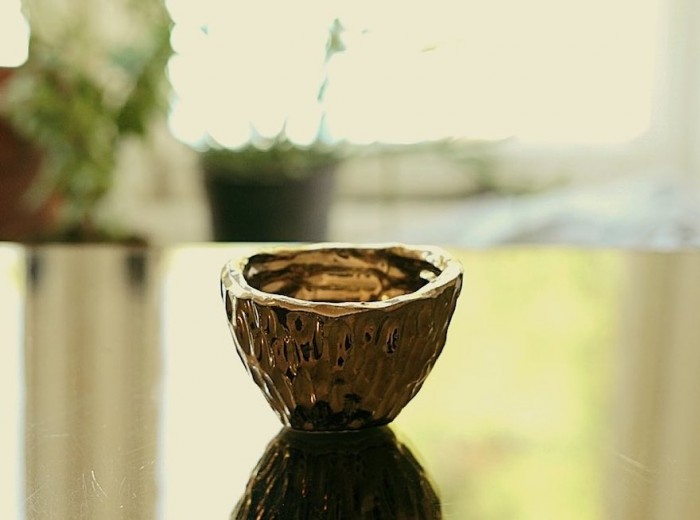 How have your travels influenced the way you view your work?
I would describe my work as cinematic in every sense. I recently spoke to a designer and discussed the "aligned perspective" they have, in which everything they see is through an invisible grid that organises shapes. I thought about my own lens and realised that I frame everything when I look at it, and constantly imagine colour grading that I would place on moments. Travelling solo to Indonesia, Hong Kong, South Korea, the Philippines, Thailand, Malaysia, and Japan (with my mom) showed me how to throw myself into my fears. On weekends, I would wake up at 05h00, take a three-hour train ride out of Seoul, and bungee jump, paraglide or zip-line by myself. I am never lonely when I am truly alone – in fact, I relish it.
Ceramics opened up a physical side of the arts that engulfed me just as much as travel did. It is messy, tangible, and unpredictable.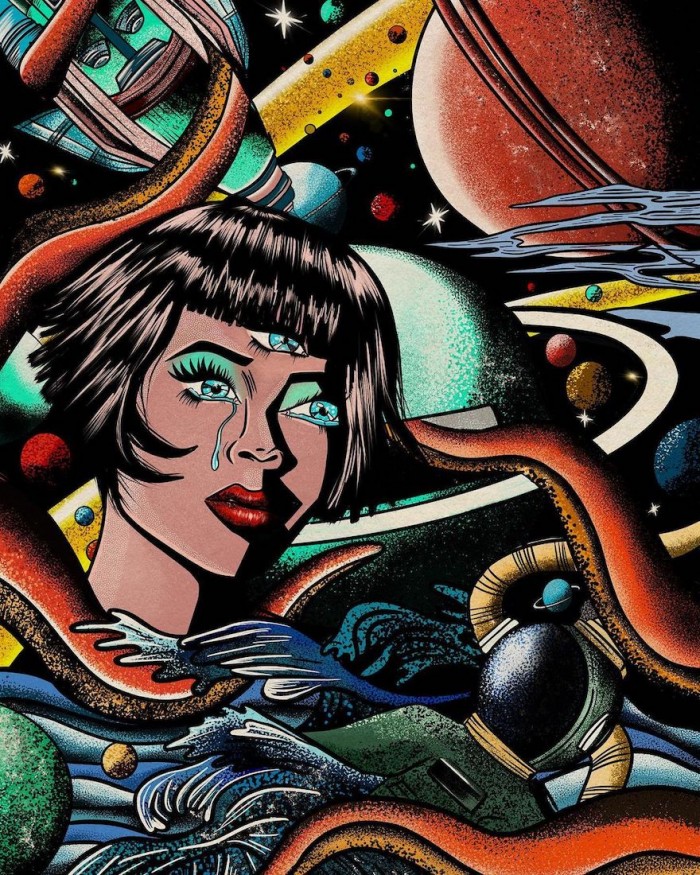 Who are your greatest influences and why?

My main influences for all of my art forms are directors such as Wong Kar-wai (Chungking Express, Fallen Angels, In The Mood for Love), Jean-Pierre Jeunet (Amélie), Greta Gerwig (Mistress America, Frances Ha) and Taika Waititi (Boy, What We Do In the Shadows, Flight of The Conchords.) Musically, I truly adore FKA Twigs, Mitski, Bjork, Moses Sumney and Joni Mitchell. Writers I love are Haruki Murakami (Kafka on the Shore, Norwegian Wood, What I Talk About When I Talk About Running) and Kahlil Gibran (The Prophet).
All of these artists master something beautiful: experimentation. When I look at my own work, I realise that I draw inspiration from so many people who enjoy falling headfirst into new genres and mediums. Why do they do it? Perhaps, like me, they have wanderlust and are nostalgic to explore lives they haven't lived through studying others and immersing themselves in the world around them.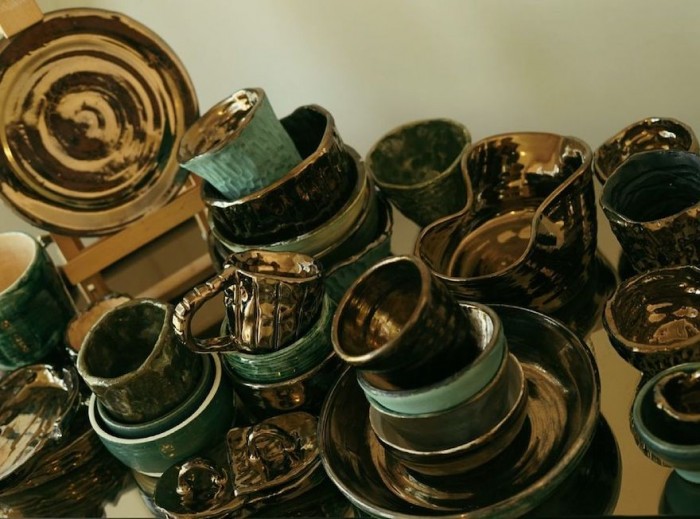 What are some of your career highlights to date?

My top career highlights would be the following:
Being nominated as one of 15 top young creatives by Yogi Sip.

Being selected as one of three winners to design for Vida e Caffè's bamboo cups that were distributed all over South Africa.

Being featured in multiple magazines, such as VISI, 10 and 5, Bubblegum Club, Curated By GIRLS and Beautiful News.

Having my photographs featured on PhotoVogue Italia.

Being selected to work in Nelimarkka Museum's Residency on an art series 'Ancient Deities' (but couldn't go because of the pandemic).

Being selected as one of Design Indaba's Emerging Creatives for 2022.
What are you working on at the moment?

A ceramic series titled 'Suryah/Sun', which focuses on gold and bronze glazing, reaching towards ancient energies. I am also working on a graphic novella called Only Skin, a poetry book that I am illustrating, illustrations for a Zodiac Series, and working on making short films depicting my journey through life and love. I also run my own online magazine, www.hakopike.com, and am experimenting with murals and new media such as film photography (I've always been told that my digital photographs look like film, so I thought it was about time that I learnt how to do this).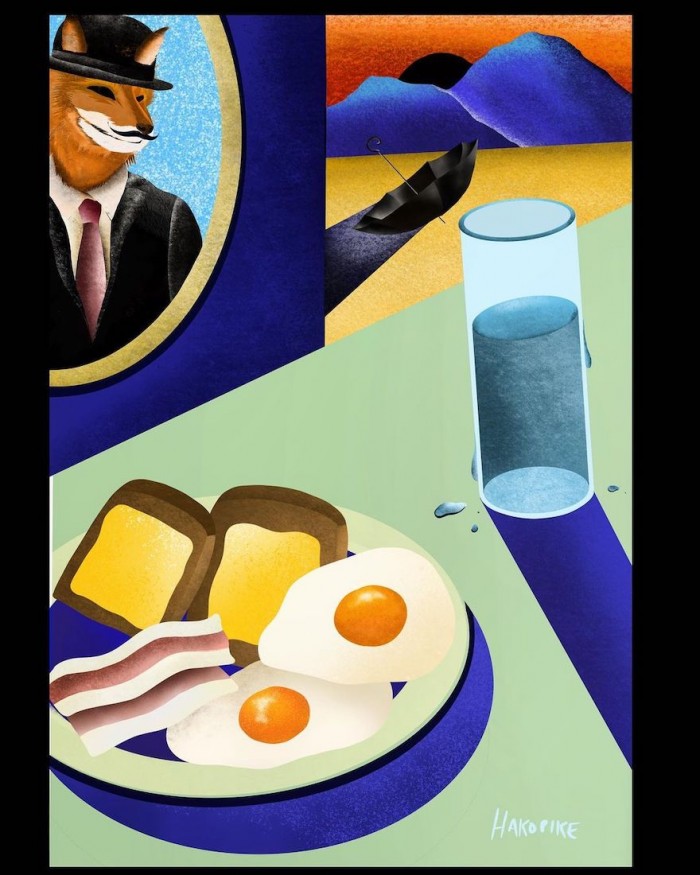 Read more:
Announcing Design Indaba's Emerging Creatives Class of 2022.
#DI Emerging Creative Pule Magopa tells us how graffiti shaped his artistic career.
#DI Emerging Creative Boitumelo Thindiza on how fashion influences her work.
Credits: Amy-Leigh Braaf