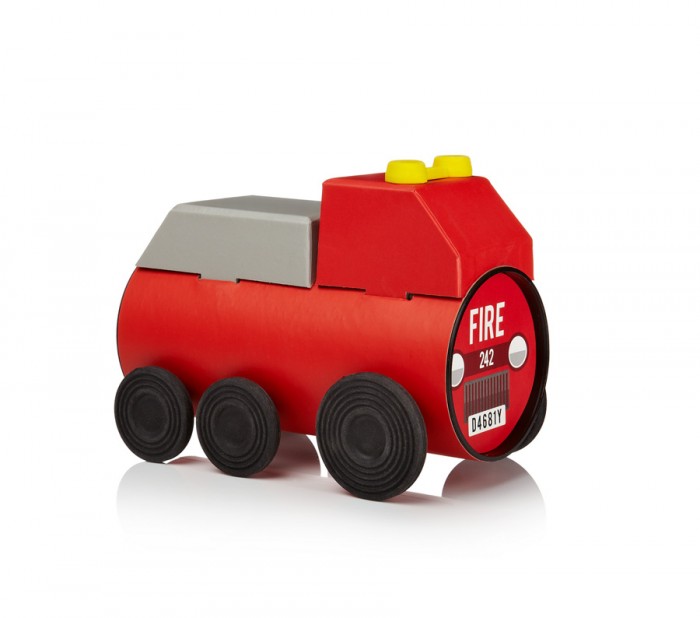 Tube Toys by Oscar Diaz.
Oscar Diaz is a product designer interested in understanding, exploring and questioning objects.
We asked him 20 questions to gain some insight into how his creative head works.
1. What items would you put into a time capsule?
Some green tea, plant seeds and a Philip Glass record.
2. If you had to live inside a work of art, which would you choose?
Probably Las Meninas by Velazquez.
3. How do you define creative success?
When your idea, product or service receive a good feedback from the people who use it (and are not your friends).
4. What makes you laugh out loud?
David Shrigley drawings.
5. How old were you when you made your first design and what was it?
Around 21… I started quite late in design. I made a photo-holder bending some of the canteen forks.
6. Are there certain characteristics that all creatives possess?
Curiosity, imagination and a wry sense of humour.
7. What is the question you ask yourself the most?
How can this be improved?
8. What is something that you have learnt in the past five years?
I have learnt to listen to my instinct and fully trust it.
9. In your subjective view, what makes a piece of design good?
A sort of evident clarity in the purpose, the perfect balance between the message and medium.
10. What do you do on Sundays?
Read, walk and take pictures with an old film camera.
11. Who in the world, dead or alive, would you most like to have a drink with?
12. Do you have a creative muse?
No, I don't.
13. What's the best creative advice you've ever received?
Ideas are worth nothing unless you make them.
14. How do you deal with failure?
I write down what and why I think something went wrong, then move onto the next challenge and use what I have learnt.
15. Which qualities do you most admire in others?
Perseverance and patience.
16. Summer or winter?
Summer. I am from Spain.
17. What is something you know you do differently to most people?
Collecting strange objects, such as coffee stirrers.
18. What has been your favourite project to date?
The one I am working on now, but I cannot reveal it yet.
19. Which superhero do you identify with?
This is a difficult one. Iron Man.
20. Can design save the world?
"Save" is a big word, but it can definitely help to improve it.
Watch the Talk with Oscar Diaz