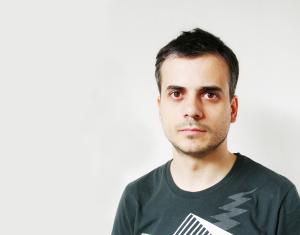 Speaker
Oscar Diaz studied art in Spain and design at the Ecole de Beaux Arts de Bordeaux, in France. After working for Matali Crasset in Paris, he enrolled in the Design Products MA at the Royal College of Art in London, under the direction of Ron Arad, where he graduated in 2006.
Upon graduation, he worked briefly in Japan, designing furniture, before returning to London to establish his own practice in 2007.
His work is not defined by a style, but rather by a way of understanding, exploring and questioning objects, while considering their context and the cultural associations embedded into them.
It is this attention to the context of where an object will live that allows Diaz to work at both ends of the design spectrum; from limited-edition pieces, made with craftsmen and sold by galleries, to mass-produced objects, developed in close collaboration with manufacturers in Europe and Asia.
Plain and playful, Diaz's objects draw inspiration from the everyday things, which by a simple twist become something unexpected. While challenging assumptions, each project proposes simple solutions that often involve a narrative aspect.
Diaz's clients include MUJI, the Institute of Contemporary Arts, Terra Plana, Veuve Clicquot and Phillips de Pury.
His designs have earned a variety of awards and have appeared in a number of publications, including Wallpaper, Creative Review, Icon Magazine, Blueprint, Neo2, Monocle and So-en. Diaz often lectures and has conducted design workshops in France and Taiwan. His work has been widely exhibited in museums and galleries across Europe and Asia.