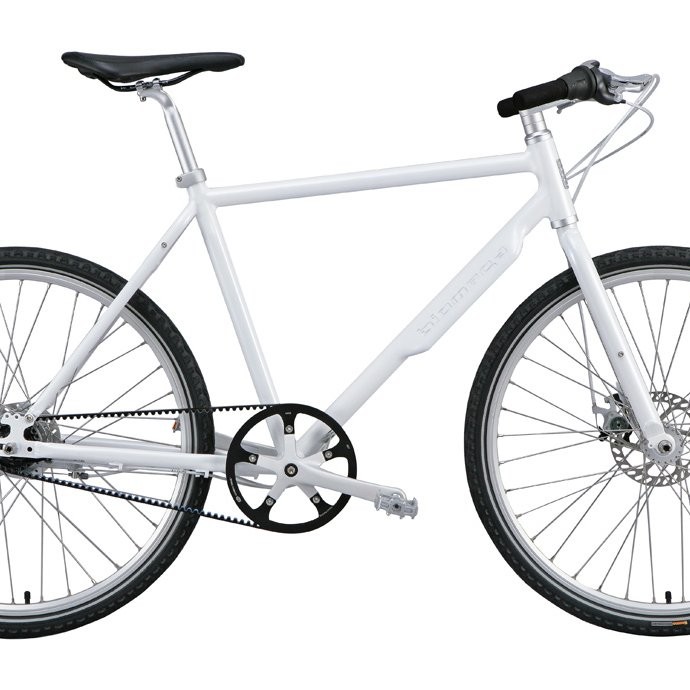 Cycling has never been as sexy as it is right now. If you don't believe it, consider the benefits. Owning a bicycle is cheaper than owning a car. It's completely carbon-neutral versus the enormous amount of carbon gasses produced by a car. Cycling is really good exercise and the South African climate is perfectly suited to it. Using a bicycle to move around the city also means less traffic and congestion and thus less frustration and road rage.
At the recent Design Indaba Conference, the revolutionary force behind the urban mobility movement in Denmark, Jens Martin Skibsted campaigned for more bike-friendly cities and cultures, and illustrated its desirability with a range of beautiful bikes by Biomega and KiBiSi.
So it's great that it works in Europe but how do we go about encouraging a bicycle culture in South African cities?
Let's get the Twittersphere buzzing with ideas, the kinds that will encourage positive change by getting more bums on bicycle saddles. Tweet your ideas on how to make this happen and don't forget to include the #designindaba tag. If you have more than one idea, tweet them all! And get your friends to retweet!
And if your idea on how to promote the use of bicycless as a form of urban mobility in South African cities is the most creative, the most original and the most feasible you could win yourself a super cool NYC bicycle designed by KiBiSi.
If you need convincing on why you need to share your inspired ideas, here are the specs on the bicycle that you really want to win. Designed by innovation leader KiBiSi, the NYC has an aluminium frame and a mudguard is integrated in the down tube. Other features include a belt drive, single or eight-speed gears, and 26-inch wheels.
And they're only available from 2012 but you could win one long before the official release date!
So get tweeting, and make sure you get all your good ideas out there before Human Rights Day, 21 March 2011. Remember to include #designindaba in the tweet.
All tweets will be considered and the winner and his/her brilliant idea will be announced on Friday 25 March 2011 on the Design Indaba Twitter page, as well as on www.designindaba.com.
Watch the Talk with Jens Martin Skibsted