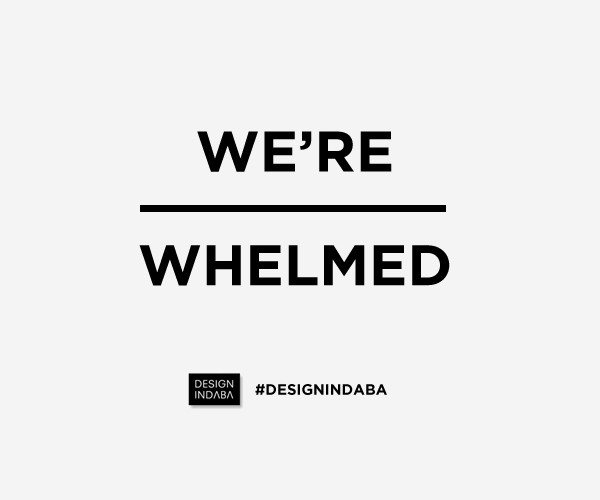 We're Overwhelmed - graphic by Design Indaba inspired by Dean Poole
As an important member of our online community, we would greatly appreciate you taking part in a short reader survey to help us improve our offering. All respondents may enter a draw to win a copy of the award-winning coffee table book This Over That by Dean Poole, Design Indaba 2014 speaker and creative director of Alt Group in New Zealand.
Design Indaba 2014 conference delegates and exhibitors who take the survey will also be entered into an additional draw to win the following prizes courtesy of Babylonstoren: an overnight stay for two at the bed and breakfast, a back and neck massage or wine duo. Closing date 21 April 2014.
Update: Please note this survey is closed.
Congratulations to our book winners!
Jineil Kandasamy
Warrick Bayman
Laurissa van der Walt
Lisa Kim Browne
Annalize van Zyl
Lesley Caplan
Georgia Demertzis
Jennifer Bradley
Louw Roets
Juliet Chemelli
Obakeng Moroe
Maryke Roberts
Jason Groenewald
Megan Deane
Samantha Reynolds
Gabrielle Nicole
Lino Martin
Nadine Botha
Jacques de Villiers
Sarah Bol
And the winners of the Babylonstoren prizes...
Julia Schaffer
Tiffany Marx
Nicholas Lehmann
Congratulations!
Watch the Talk with Dean Poole