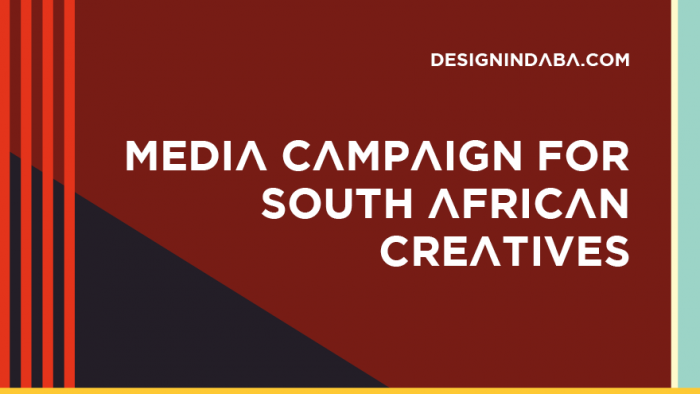 The Media Campaign for South African Creatives
One of the biggest changes to our Festival is the removal of the Expo in its trade show format at CTICC. This decision, while difficult, is entirely appropriate for the following reasons: we now have well-established design hubs and retail nodes across the city, most of which have arisen in the last 5 years. Rather than ask designers to aggregate in one venue, we think we should drive traffic to where they are, so design can be celebrated in situ, without the additional expenses that a traditional exhibition stand would usually bring.
So we ask ourselves, where can we now add value? We have decided to give away our advertising budget of R30 million to drive this creative exploration across our cities. You, as a South African creative, could share in a portion of this loudhailer!
The campaign will launch at Design Indaba and will feature a highly curated selection of the best in local design. All items featured must be NEW and only have been launched since our last Expo at the end of February in 2015. We want to encourage invention, innovation and the pushing of creative boundaries.
The Expo was a major driver of small businesses, contributing R2 billion to the South African GDP over the past 7 years. We hope, by continuing to promote our creative community in a countrywide and international media campaign, we can continue to grow both local design-buying habits as well as facilitate the international export of South African creations.
Now we invite you to send us your best, most innovative, NEWEST, latest and greatest works, and you could be featured in this campaign!
Here are the criteria that you should be trying to fill
The creation must be an original product – no one likes a copycat
The art or design must be primarily rooted in South Africa – the designer can be foreign, but the work itself needs to have local impact
The creation must be a brand new design, which must date back no further than 1 March 2015.
The design may be based on an existing design, if it is made with new materials
We love products made sustainably in an eco-friendly way
The products/work/projects must be of a high, export-quality standard in terms of production and design
The products/work/projects need to adhere to the principles of good design, whether the product is handmade, mass-produced, contemporary or classic. For examples, please see Dieter Ram's 10 Principles of Good Design.
Applications
Fill out our webform to apply.
You will need your company and product information on hand, as well as at least one image of your work (less than 2MB).
For any questions or more information contact either Bev Cupido (bev@designindaba.com) or Meagan Poole (meagan@designindaba.com) or simply call us on +27 21 465 9966.