Sequins have been with us for centuries. Originally made from shiny metals, they are most commonly made of PVC plastic and contain toxic chemicals.
But according to designer Elissa Brunato, there has never been a better time to explore more sustainable materials – those that aren't petroleum-based or composed of synthetic resins.
These tiny objects are sitting in landfills and polluting the environment through various waste streams.
Leveraging the power of biotechnology, Brunato has created sequins that harness the power of cellulose, an organic compound found in plants, which shimmers with natural iridescence.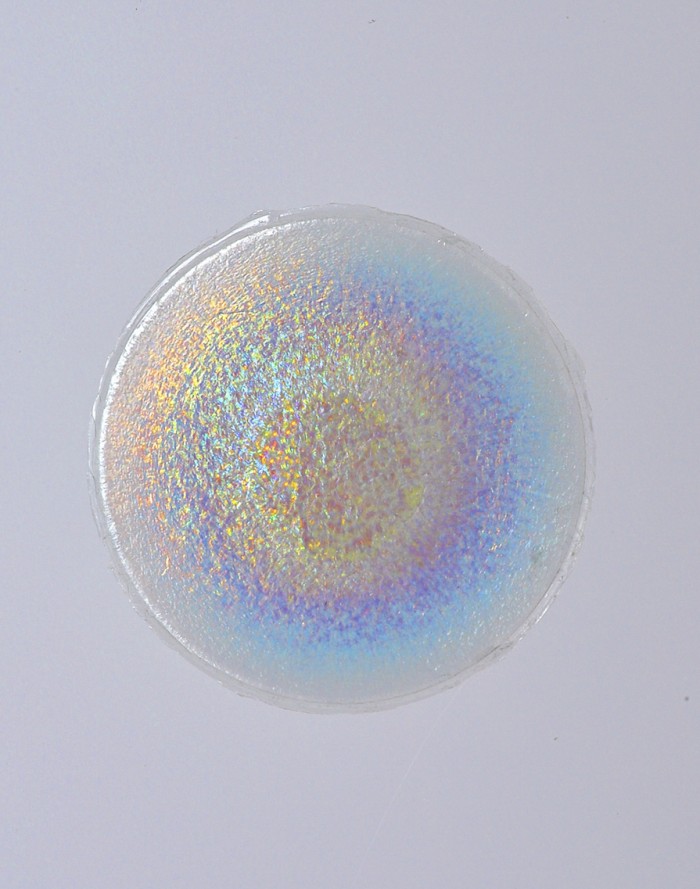 The colour of these bio-iridescent sequins doesn't fade over time as it comes from the material's inherent structure, not a pigment. Due to their structure, they take on the shifting visual aesthetics of beetle wings, which are typically dramatically hued.
The sequins are compostable and, by forming them in moulds, Brunato makes sure that waste is eliminated from the production process. Lightweight yet as strong as plastic, these beautiful objects represent a new frontier for the embroidery industry.
Brunato is fascinated by the limitless potential of material science, and has worked closely with scientists Hjalmar Granberg and Tiffany Abitbol from the RISE Research Institute of Sweden, and project mentor Claire Bergkamp, Worldwide Sustainability & Innovation Director at Stella McCartney. She is investigating new colours and finishes that can enhance textiles and the fashion industry at large.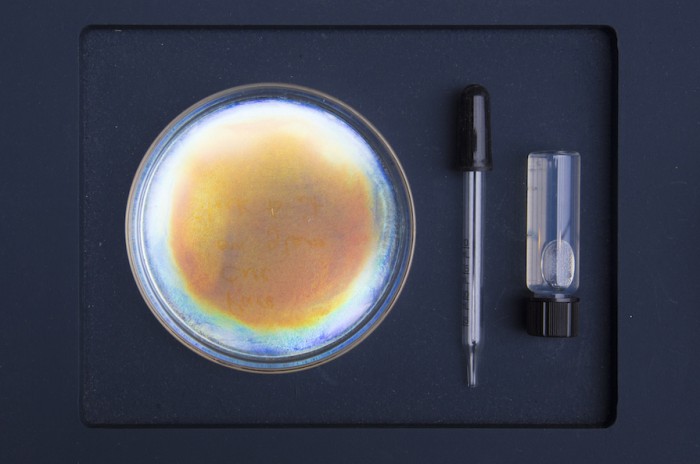 She has won a slew of awards – the Maison/O Green Trail Prize, Mills Fabrica Material Innovation Prize and a Creative Review Innovation Award in 2019. She was a runner-up in the MullenLowe NOVA Award and a finalist in the Dorothy Waxman International Textile Design Prize.
She has exhibited her ground-breaking work at the'Global Grad Show in Dubai Design Week, the Biofabricate Summit 2019, 100% Design Material Driven, Veem at Dutch Design Week in Eindhoven, the Material Futures Degree Show, and Ventura Future BASE at Milan Design Week.
Follow @elissabrunato on Instagram.
Elissa Brunato is one of the young global graduates selected to present at #DI2020. Design Indaba curates the selection of global graduates together with the heads of more than 40 design institutes and colleges (and beyond) around the world. The selection has been guided by the United Nations' Sustainable Development Goals. Each change-maker must demonstrate social or environmental impact, engagement with global challenges, project feasibility, and/or an exceptionally high level of innovation.