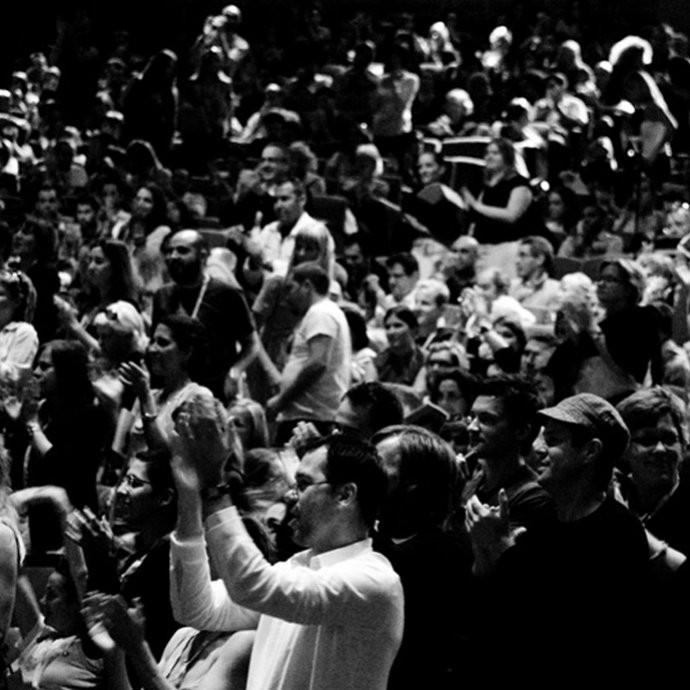 Generosity and creativity are excellent collaborators. For this reason, Design Indaba welcomes the Jo'burg creative community to the first-ever Design Indaba Simulcast outside of Cape Town with an irresistible offer.
For a mere R1600 Johannesburg-based delegates of all ages can bring a friend to the three-day event taking place from 23 to 25 February at the Arts Centre Theatre of the University of Johannesburg, Kingsway Campus. This means that for the original price of R1430 you get one ticket, or for only R1600 you get TWO tickets to South Africa's leading creative event. Special R1600 tickets can only be bought from the Computicket Call Centre or ticket outlets, not online. Click on "Additional Info" for details.
With the Cape Town crowd familiar with the Simulcast we thought it well to introduce the Johannesburg creative community to the inspiring designers, entrepreneurs and thought-leaders that comprise the star-studded speaker selection at the 2011 Design Indaba Conference.
The Design Indaba Simulcast gives you access to a selection of 47 of the world's leading creative minds. Where else can you inspired by the brilliance of the likes of Alberto Alessi, Mark Shuttleworth, David Butler, Maarten Baas, Michael Wolff and Robert Wong, all under one roof? And at only R1600 for two tickets to watch 47 speakers, this really is a not-to-be missed offer. Do the calculations yourself, but what this really means is that you get to watch these stimulating presentations for about R17 each!
And what's more, organisations that pay a MAPPP-SETA legislated Skills Development Levy qualify for a rebate of up to 50% when they book their place at Design Indaba Simulcast.
Book now at Computicket.
Watch the Talk with David Butler