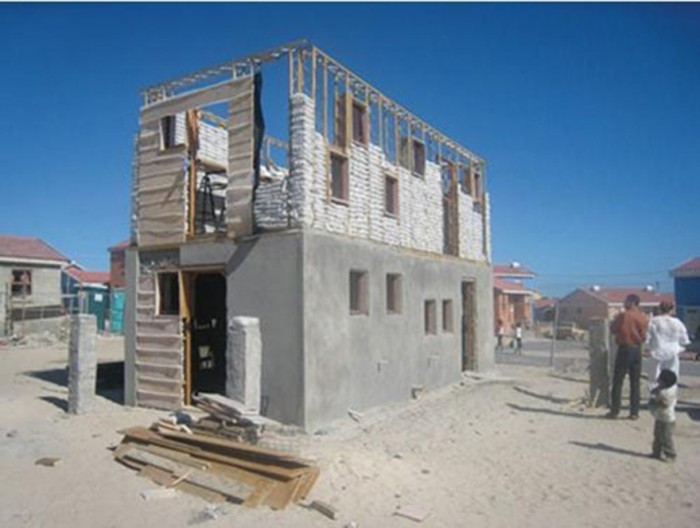 By bringing together top designers from across the world every February for a conference with a difference, Naidoo and his team at Interactive Africa have not just brought great design to the country. They have created an international design community, too.
Over the past three or four years, Interactive Africa has looked inward to its indigenous creative talent and sought to put its own greats on the platform alongside world favourites. It has also set up the Expo - an annual selling show of local fashion and design artefacts to run alongside the Design Indaba conference.
Now, though, it has taken a step further, commissioning architects to devise cheap sustainable housing for people living in the townships. It ran a 10x10 housing project, a contest that paired a local architectural practice with an international star. This was won by Johannesburg practice MMA Architects, led by principal and director Luyanda Mpahlwa, paired with London architect Will Alsop, who has spoken at the Architecture Indaba in the past - though Alsop appears to have been largely hands off throughout the project.
The first homes went on site just outside Cape Town early last year, with residents providing much of the labour. Sandbag technology was used to create simple insulated homes to replace homemade wooden shacks.