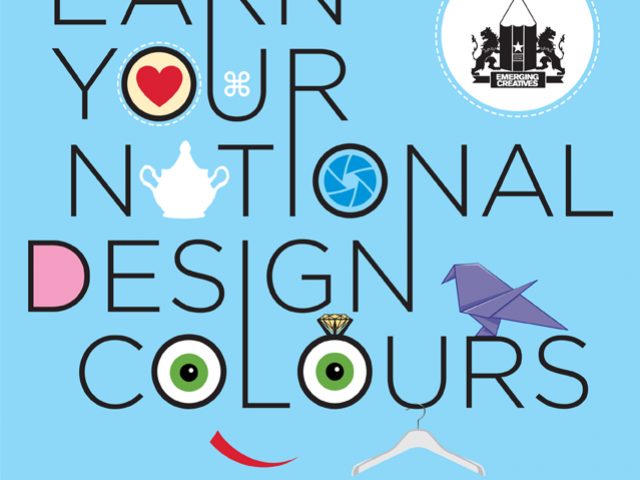 Design Indaba is proud to announce the selection of aspiring creative talents to feature in this year's Emerging Creatives programme at the Design Indaba Expo 2012.
Courtesy of the Department of Arts and Culture, the selected Emerging Creatives will have full sponsorship to showcase their creative work at Design Indaba Expo 2012, as well as a ticket to attend the Young Designers Simulcast of the Design Indaba Conference.
This year, one Emerging Creative fashion designer will also win a sewing machine, sponsored by Brother South Africa and facilitated by the Cape Town Fashion Council (CTFC). Bryan Ramkiliwan, chief executive officer of the CTFC, and Jackie Burger, editor of ELLE magazine, will select the winner.
The Department of Arts and Culture (DAC), as developmental partner, is a proud supporter of the Emerging Creatives initiative that not only unearths the future cream of the crop in the design sector but serves as a launching pad for talented South African designers. Given the quality of work displayed for 2012, it shows that the Emerging Creatives bar has gone a level up and is growing from strength to strength. (Ms Lindi Ndebele-Koka, Director (Multimedia) of DAC)
Each year, the Emerging Creatives programme invites designers to apply for a spot on the Expo floor, alongside some of the biggest names in South African design. Applications are opened to students in a creative faculty at a tertiary institution in South Africa and young designers in the process of establishing a design service or business. It is one of the many ways that Design Indaba is committed to nurturing and promoting the creative talent of young South Africans.
Emerging Creatives exposes young designers to the best in the business, including international buyers and media. It serves as a developmental platform for the next generation of designers, whose work is all selected based on its quality, originality and ability to stand alongside world-class designs.
Bearing testament to the success of this platform are the likes of Daniel Ting Chong, Lauren Fowler, Andile Dyalvane, Laduma Ngxokolo and Lyall Sprong, who all launched their design careers as an Emerging Creative.
Design Indaba Expo 2012 will once again be hosting a wealth of stand-out emerging creative talent to be reckoned with. Without further ado, Design Indaba presents this year's selection of Emerging Creatives:
Gareth Owen
Dirk Coetser
Caryn Fourie
Claudette Maskell
Graham Ray Wiles
Judith Gwayi
Zora Mari Orchard
Noel Yardley
Songezo Baleni
Sydne Andrea West
Marieke Christine Adams
Micah Joel Chishom
Kgomotso Atang Tshikare
Bheki Yende
Huibrecht Wahl
Jeannette Venter
Kelly Esterhuyse
Lipato Shogole
Thembalezwe Mntambo
Karl John Mynhardt
Nicholas Christowitz
Nicholas Gordon Mills
Mike van Heerden
Sharp-Lee Mthimkulu
Thomas Mosala
Famke Koene
Lauren Joffe
Amy Scheepers
Chad Petersen
Leon van Rooyen
Lucas R Adams
Bianca Mimose de Klerk
Sebastian Borckenhagen
Nadia du Plessis
Werner Venter
Jan Douglas
College of Cape Town Art & Design
Martin Doller
Cath Price
Telri Stoop
The Design Indaba Expo takes place from 2 to 4 March 2012 at the Cape Town International Convention Centre (CTICC).