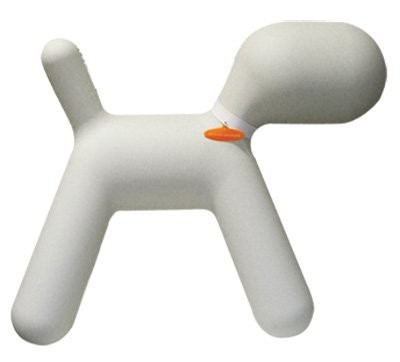 Bowwow
Bowwow WOW! ID Solutions and the Design Indaba Trust selected 50 South Africans with impeccable design pedigrees to participate in the Bowwow Exhibition and unleash their imaginations on 50 of these thoroughbred plastic moulded canines.
The command? Groom and coiffure the dogs to showcase the South African design spirit to the world. A panel of Design Indaba speakers will judge the best of breed, which will represent South Africa in an international Bowwow competition contested by 32 nations. The project will culminate in an online auction, with 50% of the proceeds going toward bursaries awarded to design students through the Design Indaba Trust, and 50% going toward the commissioning of a public sculpture for the Greenpoint Stadium Precinct.
The original Magis Puppy was created for the contemporary Italian design brand by iconic designer Eero Aarnio in 2005, and to date over 60 000 have found homes worldwide.
Go on, pick your favourite pets, which are exhibited around the Design Indaba Expo floor, and visit www.bowwow-sa.co.za to place your bid. Bidding closes on 31 March.