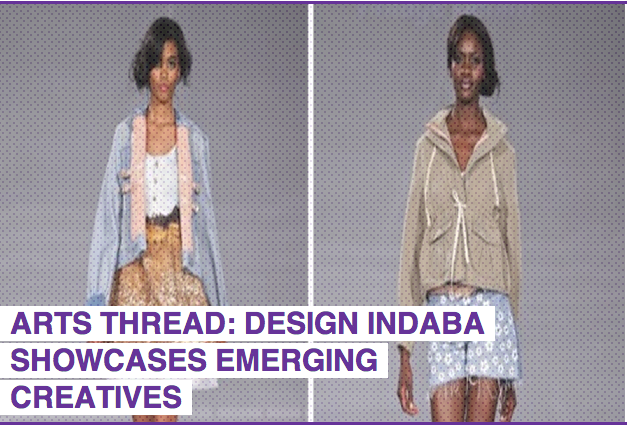 Emerging Creatives covers a wide range of specialisms, including furniture & product design, fashion & textiles, graphic design, jewellery, fine art, craft and photography. Johan and Lene Botha are the creative duo behind product studio Woltemade, who design pieces which flirt between geometric and natural organic forms. Look out for Vonk Light, a sensuous handblown glass lamp and T Table, with three brass legs and wood table top.
As regards fashion, watch out for Thilana Blignaut. A recent graduate from Elizabeth Galloway Academy of Fashion at Stellenbosch Western Cape, Thilana's latest collection blends vintage denim with gingham and daisy flowers.
Stassie Combrinck is a graphic designer who uses her skills for social projects, such as her You are a Map; an interactive design that maps the routes people take daily, showing the trails we leave and how we cross trails with others. Stassie has run creative workshops in underprivileged schools, designed murals and provided skills development in design.
Currently working towards his BTech degree in jewellery design, Jongani Mzukwa takes influences from Ethiopian crosses and this incorporates this into techniques such as sand casting, wax casting and filigree.
Christa Badenhorst's collection is entitled Smeul and consists of vessels, wall hangings and lighting pieces using recycled textile waste and the concept came from Christa's work for her Masters degree studying the recycling of textile waste at Tshwane University of Technology.