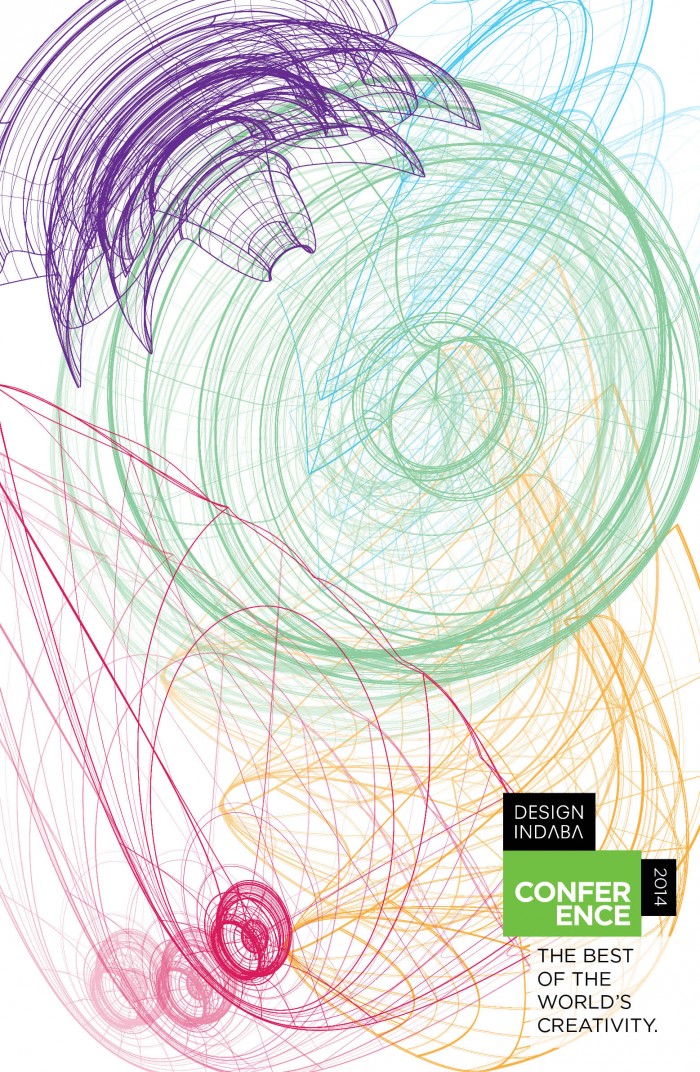 Chevawn Blum's winning artwork for the Design Indaba 2014 Poster Competition
Recently we challenged design students to get their design on and design an event poster for Design Indaba 2014.
Overwhelmed by both the response and the quality of entries, we are delighted to announce that Chevawn Blum, a fourth-year student at Rhodes University, is the winner!
Displaying creativity, originality and an understanding of the Design Indaba brand, Blum's poster demonstrates the beauty in the most simple design element, the line.
I created interesting wireframes to suggest the growing and expanding of the brand, says Blum.
Using the colours from the various Design Indaba sections, Blum's wire-style poster maintains the integrity of white space while reflecting all elements of the brand.
Competition judge Ross Chowles, executive creative director of The Jupiter Drawing Room Cape Town, commented: "Apart from the fact that it looked like something Design Indaba would design, it made me feel like there was lots to see and touch. It made me use my imagination and it created a sense of anticipation."
Here are the top five entries, all deserving an honorable mention:
Chevawn Blum (Rhodes University)
Aimee de la Harpe (Rhodes University)
Jess Poulos (Rhodes University)
Quandile Dlamini (AAA Cape Town)
Sarah Greg-MacDonald (Red & Yellow Cape Town)
Congratulations to everyone who entered this competition, we look forward to hearing and seeing more of you in the near future!
Watch the Talk with Ross Chowles