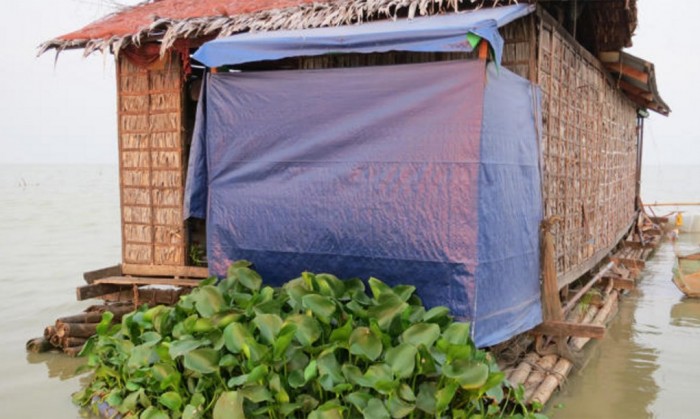 HandyPod floating sanitation system
People living in the floating villages of Tonle Sap lake in Cambodia suffer from health issues often related to poor sanitation and water contamination. Social enterprise Wetlands Work specialises in innovative wetland water systems and its latest project, HandyPod aims to help the Cambodian village of Prek Toal cleanse its water with local plants.
HandyPod toilet is a floating sewage system that provides a natural and low-cost way of cleansing lake water from diarrhoea and cholera. Most of the residents in the 200 villages floating on Tonle Sap are accustomed to using the lake as an open toilet, which has resulted in waters polluted with human waste and locals susceptible to water-borne diseases.
Wetlands Work's simple sanitation system is made up of an aquatic pod that contains filtering plants found in natural wetlands. The HandyPod is connected to the toilet in a floating house and captures the sewage in its compartment where the plants' roots act as a filtering system that soaks up toxins and E. coli in the water. Tests have shown that the system removes almost 100 per cent of harmful bacteria from the water.
The enterprise says that the HandyPod can be reproduced from local materials with little cost. To get the community involved, Wetlands Work is collaborating with local businesses to provide sanitation supplies for the pods as well as distribute the systems to locals.