The hyper-rapid evolution of the PC - from terminal to desktop to laptop to handheld to smart device - continues abated. More and more, computing interfaces are shifting into objects and clothing.
Anyone putting money on the human epidermis as the next user interface? The Hybrid Body Lab at Cornell University is, by advancing the cause of smart tattoos that meld e-textiles with on-skin interfaces. Circuitry is woven into tiny pieces of wearable textile art turning them into touch sensors. WovenSkin is not only pretty, it has pretty powerful potential, too.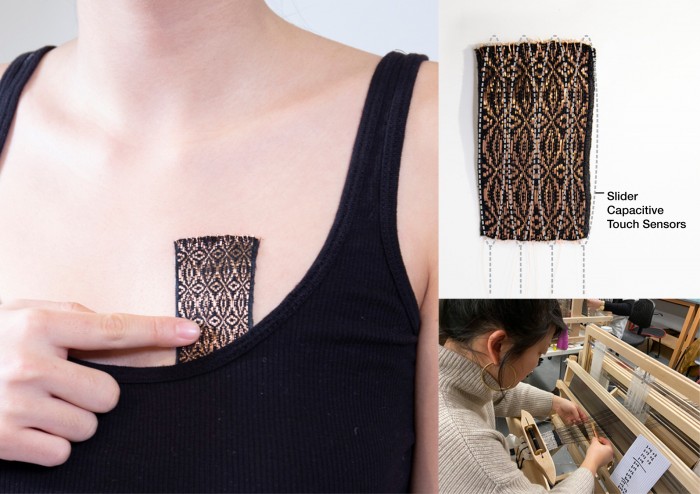 WovenSkin on-skin interfaces are known as smart tattoos which incorporate structural, textural, aesthetic, and cultural expressiveness for creating a diversity of soft, wearable forms that are capable of technological integration.
"Weaving incorporates circuitry in the textile structure, which, when extended to on-skin interface fabrication, allows for electrical connections between layers while maintaining a slim form. Weaving also supports multi-materials integration in the structure itself, offering richer materiality for on-skin devices," explains the project description.
This integration allows you to potentially 'weave a second skin'. Read more about Woven Skin here.