Standing tall in the centre of the architecture room at the 2022 Royal Academy Summer Exhibition is a Khudi Bari – a monsoon-resistant home that can be built by residents themselves using local materials. The annual art exhibition's theme for the year is 'Climate', and these modular designs by Marina Tabassum are the star of the show thanks to their multi-faceted approach to a climate crisis.
Marina Tabassum, the founder and principal architect of Dhaka-based Marina Tabassum Architects, is well-known for basing all her projects in Bangladesh in an effort to improve her home country. The environmentally conscious and community-minded designer, whose previous projects include the Bait Ur Rouf Mosque and Rohingya refugee camp housing, was awarded the Soane Medal in November 2021.
During the Covid-19 pandemic, Tabassum turned her attention to creating a low-cost living solution for communities affected by floods, leading to the development of the modular 'Khudi Bari' structures ('Khudi Bari' means 'tiny house' in Bengali).
The distinctly Bangladeshi homes are designed with the wet climate of Bangladesh, as well as affordability, in mind. The Khudi Bari are low-cost houses that cater to families of up to four and are primarily targeted at the landless 'char' (sediment river islands) dwellers, who often have to move due to flooding.
Described by Tabassum herself as a "waterscape rather than a landscape", Bangladesh is dominated by the Ganges Delta, the largest river delta in the world, which makes it highly susceptible to flooding – a natural phenomenon that is exacerbated by climate change.
The Khudi Bari are designed to not only safely house families during bouts of intense flooding and rain, but also to be easily relocated if necessary. The £300 bamboo and steel houses employ a lightweight flatpack design that makes construction and moving something people can do themselves. Currently, the steel joints required for the Khudi Bari are supplied only by Marina Tabassum Architects, but plans to expand the manufacturing to local steelworkers mean the houses will be more easily accessible.
Apart from the steel joints, the tiny modular homes are almost entirely customisable to allow people to source their own local materials and choose the size and look of their home. The structure itself is fairly simple: an elevated pitched-roof upper-level serves as a flood-proof sleeping platform that sits above a ground floor of compacted earth that can be used when water recedes.
Four families have already been housed in Khudi Bari structures, with the studio aiming to house a total of 100 families in Bangladesh by June 2023.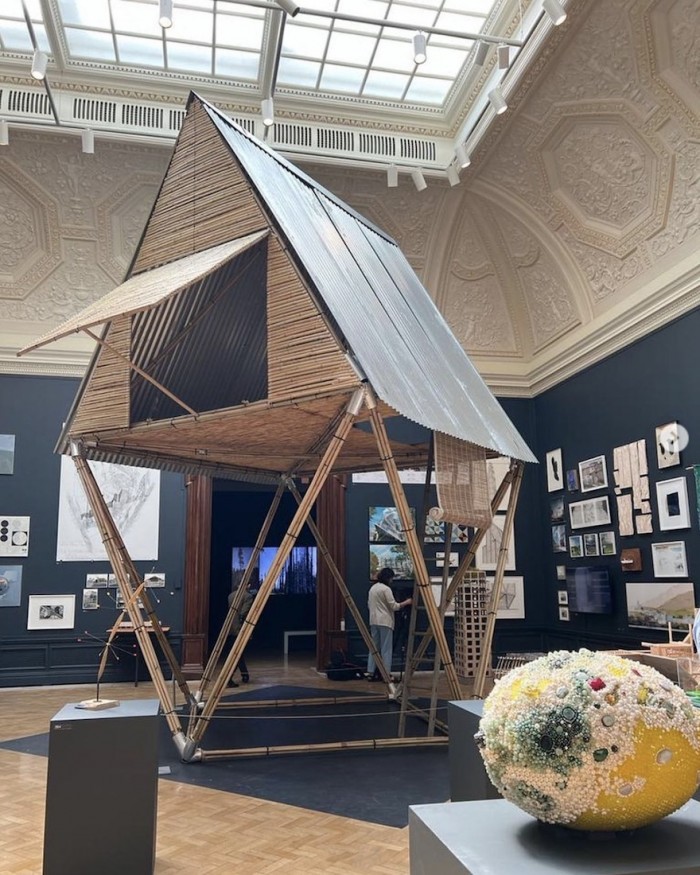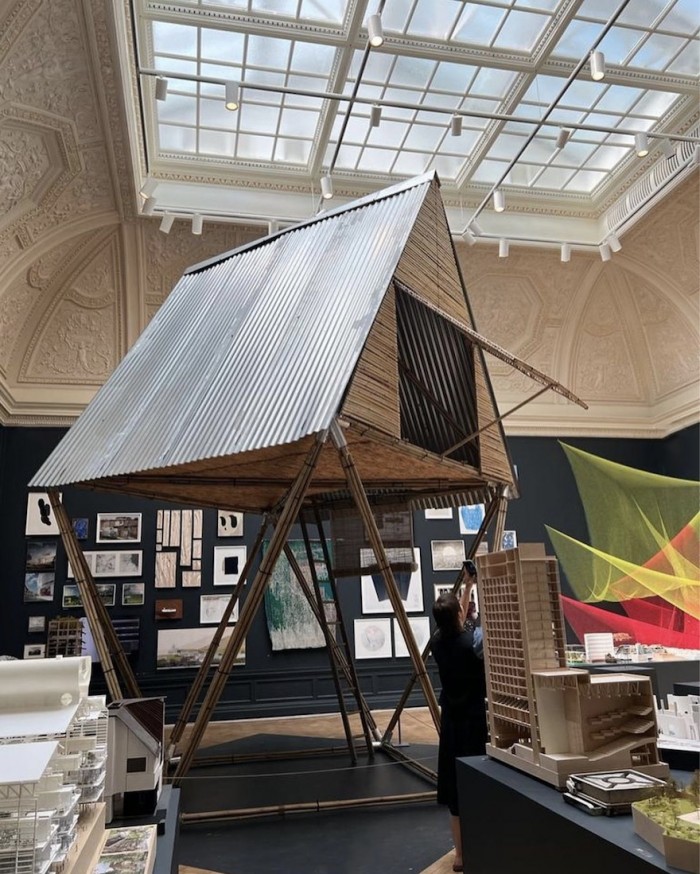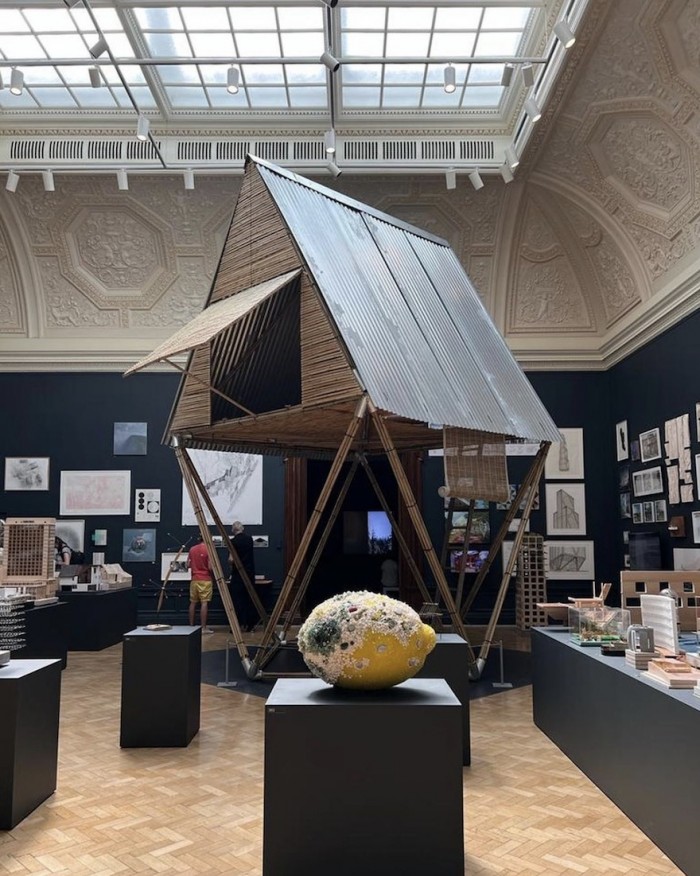 Read more:
Flood-prone affordable homes empower slum residents.
Flowing Garments reimagines textile waste as a building material in Bangladesh.
Credits: Marina Tabassum Architects