Car brand BMW recently unveiled the Icon, a brand-new elevated watercraft powered by high-voltage batteries that combines emission-free travel with luxury design. Making its debut during the Cannes Film Festival in France in May 2023, the Icon is the result of a collaboration between Tyde, a lifestyle boatmaking company, and the BMW Group design subsidiary Designworks.
The team behind the Icon set out to design not a boat, but 'an incomparable zero-emission experience for the water'. Peter Dengler, head of the project, says, 'Our team was particularly driven by the idea of creating the magical combination of innovation, digitisation, and the relationship between people and technology.'
With a total length of 13,15 metres and a remarkable top speed of 30 knots (about 55 kilometres per hour), the Icon harnesses the power of hydrofoils — technology inspired by yacht racing — to achieve its incredible velocity. The foils consist of a stabilising fin and two underwater wings that allow the watercraft to hover over the water.
Mobility on water is usually nearly ten times more energy-intensive than mobility on land, but in the case of the Icon, the hydrofoils not only enable the Icon to be electrified by the power of batteries alone, but also propel the vehicle forward at greater velocities than traditional boats. Two 100 kW electric motors efficiently convert 240 kWh of energy provided by six BMW i3 batteries into a range exceeding 50 nautical miles (about 93 kilometres).
A ceiling-high panorama window forms the outer facade of the watercraft, unlike the conventional open design of a ship. The result for passengers inside is a whole new experience, with an unobstructed view that merges the deck with the horizon while they 'fly' about a metre above the water, feeling no wave impact at all.
The interiors of the Icon were also considered in the design process, with each passenger provided with their own swivelling chair and access to their own infotainment interface.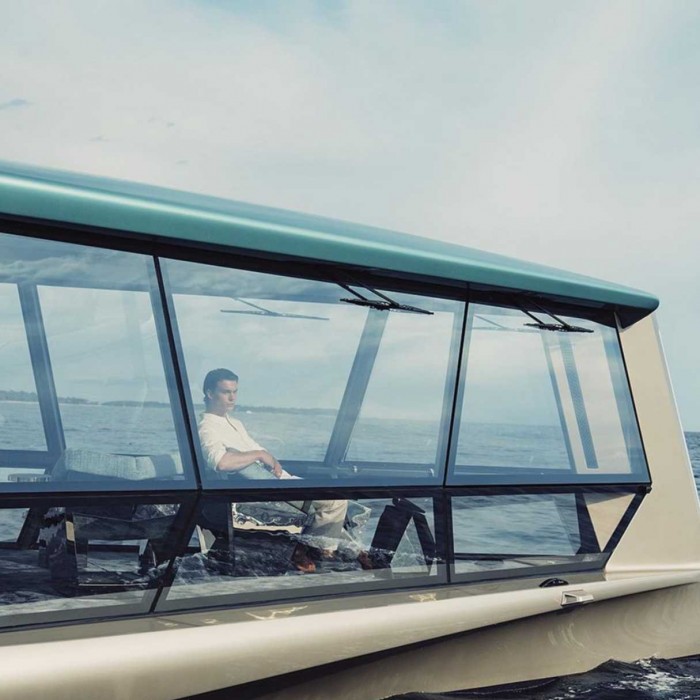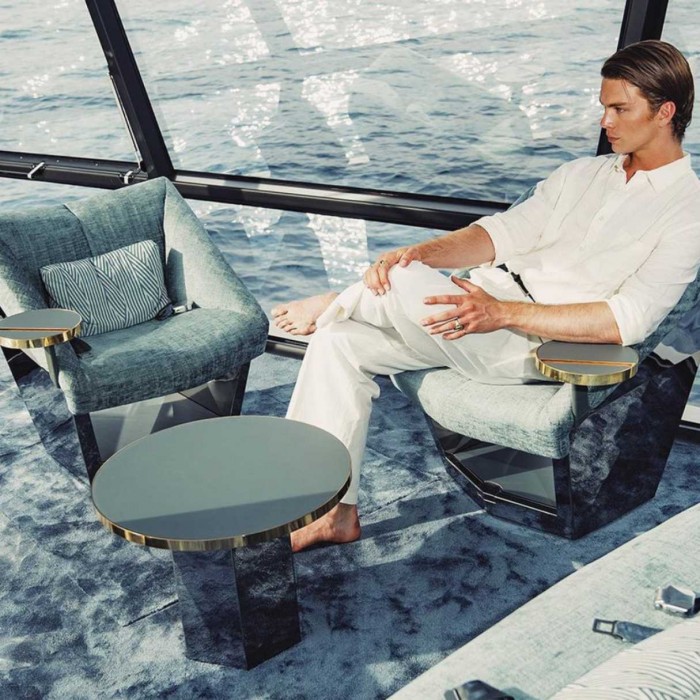 Read more
CrossWater: Revolutionising water transport
Photographs: BMW.