The map of the city of Istanbul, Turkey, is being reimagined, with Dror Benshetrit leading this visionary new project, titled HavvAda.
The Canal Istanbul project, initiated by the government of Turkey, proposes carving one billion cubic metres of soil out of the main land in order to create a canal. The idea is then for the soil to be reconstituted to create an island off the shore of Istanbul to accommodate a new community.
Benshetrit's vision for the project is to blend innovative design ideas with state-of-the-art technology and cultural legacy that references the work of chief Ottoman architect Mimar Sinan.
The vision for this project was unveiled by Benshetrit at the Istanbul Design Week recently, though his office points out that it is not a thorough urban planning proposal but rather an idea that seeks to start a design debate.
Utillising it as an opportunity to think about urban design and the life of a community, the vision for the HavvAda project reflects Benshetrit's fascination with structure and spatial geometry, as manifested in the QuaDror system.
In essence the HavvAda is a landscape capable of adapting to the dynamics of the site. As such, six hills of varying sizes comprise a green island that circles the downtown centre of the land. Each hill then rises up to a mega structure that supports the residences on the hillsides and the community life at the centre.
The six hills then become mega-dome structures that take their cue from engineering and structural principles that have been accessed by architecture since ancient times, and further developed as the geodesic dome by Buckminster Fuller.
Benshetrit's proposal for the island relies on compression and tensional integrity, while maximizing material use for the structure and infrastructure of the islands.
"The urban planning optimizes the slopes of the hills and their panoramic view on each side for greater residential areas."
Information courtesy of Studio Dror. 
Watch the Talk with Dror Benshetrit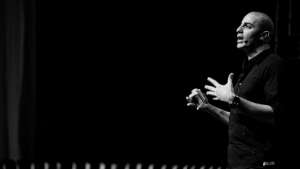 Talks
• Duration: 00:36:13
•
23 Aug 11