For as long as people have been around, there has been a constant struggle for power. Millions of people have lost their lives in war, sacrificed everything for freedom and liberation, and are often forgotten after the battles are over.
Design Indaba Emerging Creative Tshepiso Mabula's latest photographic series 'Ukugrumba' seeks to unearth undiscovered details of the forgotten foot soldiers of the Anti-Apartheid struggle.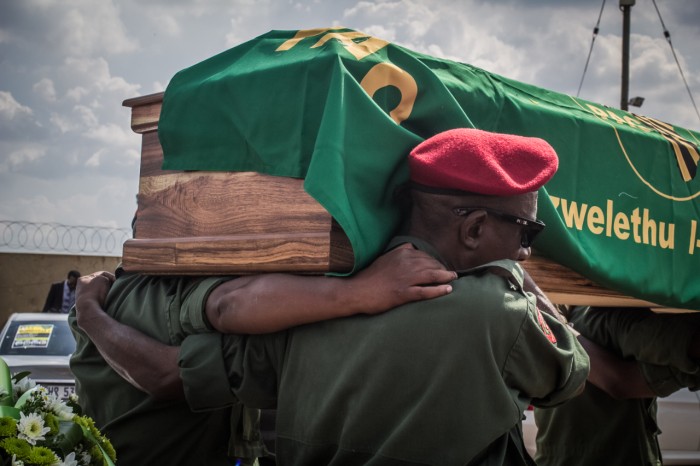 Mabula grew up in Orlando West, Soweto, an area in South Africa with much evidence of the effects of the apartheid regime. There are many major milestones of the struggle in Soweto.
"I was born in a village called Gashongoane, in the Lephalale district of Limpopo. However, I grew up in Orlando West, Soweto, and that is where my consciousness about the world and its injustices became clearer," says Mabula.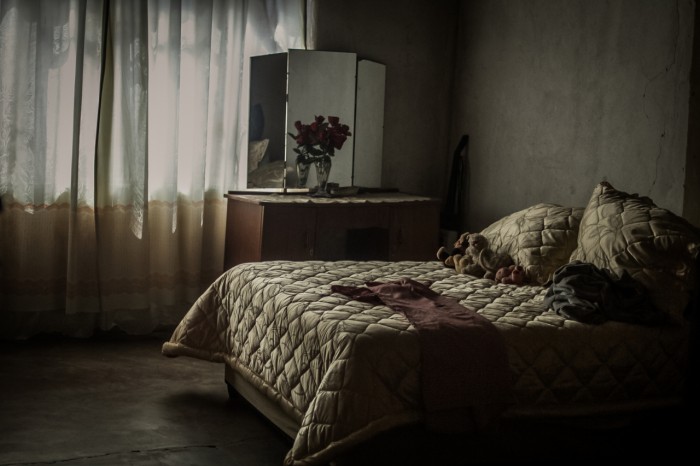 The young creative chose to embark on the 'Ukugrumba' series as a way to pay homage to those who sacrificed their lives for the freedom of South Africa.
"The body of work re-examines the haunted spaces in which lie the memories of a violent time. The work interrogates the existence of vacant spaces in conversations about issues that deal with justice, liberation and reconciliation," Mabula said about the project.
The series features an array of images of the forgotten foot soldiers who are now in their old age. It also documents the reburial procession of those who had been killed during apartheid and who were secretly buried.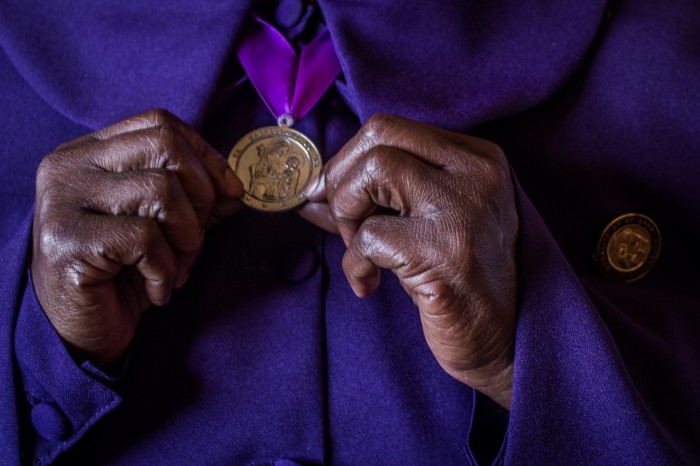 Photography allows Mabula to engage with people using a universal language. By creating thought-provoking images, it opens up a pathway for conversation and debate.
"I am very attached to human interest stories, particularly around the lives of black, working class people. My work is about interrogating the barriers that deter people from reaching their full potential, while it also celebrates their triumphs," says Mabula.
According to Mabula, the Design Indaba Emerging Creatives programme helped her make her passion for her art a reality and allowed her to connect with other creatives who are just as passionate as she is about what they do.
"The Design Indaba Emerging Creatives programme gave me an opportunity to re-introduce myself to myself creatively," says Mabula.
SHe adds that by learning never to compromise her narrative and owning the work that she creates, a sense of pride and validation has been instilled within her.
The Ukugrumba exhibition opens on 21 August 2019 at the Market Photo Workshop gallery in Newtown.
Applications for the 2020 Design Indaba Emerging Creatives programme are now open! APPLY NOW!
Read More:
Lukhanyo Mdingi on the defining characteristics of his eponymous label
Primrose Chimhanda on nature as inspiration for her textile designs