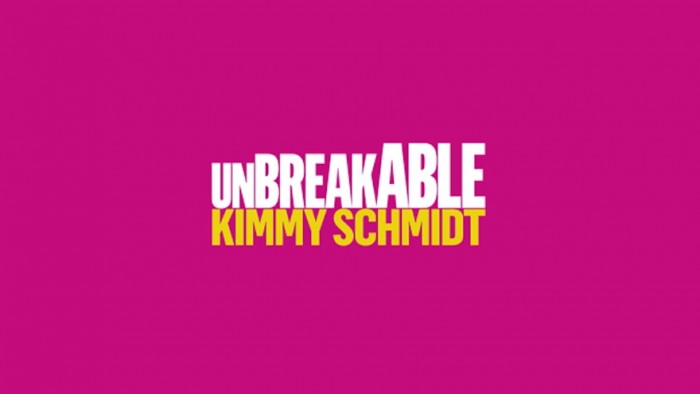 "Unbreakable Kimmy Schmidt" title sequence design by Pentagram's Emily Oberman.
Typography, motion graphics and "tweenage" candy colours collide in Emily Oberman's identity and opening titles for the new comedy "Unbreakable Kimmy Schmidt".
"30 Rock" creators Tina Fey and Robert Carlock invited Pentagram partner Oberman to design the title sequence for their new breakout comedy currently airing on Netflix. As Oberman previously designed the identity for "30 Rock", Fey and Carlock felt the collaboration would be a seamless one.
Oberman's identity and opening titles are a visual metaphor for the main character of the comedy, Kimmy. After escaping a doomsday cult and living underground for 15 years, the comedy's heroine must navigate contemporary New York City with nothing but her sharp-wit and cheery spirit.
Designing for this show was great because it is both dark and light at the same time. Ultimately, Kimmy's optimism is infectious, and we can't wait to see where she – and the show – goes from here, says Oberman.
To reference Kimmy's emergence in New York, the animated wordmark seems to step out and up, while the suffix "ABLE" in "unbreakable" is emphasised to show that Kimmy is about to take on the world.
Furthermore, the clothes that Kimmy wears throughout the season inspired Oberman's choice of colour palette. Bright pink, yellow, purple and mint green reference the fact that Kimmy has been out of touch with the world and still dresses as though she is 13 years old.
Watch the Talk with Emily Oberman