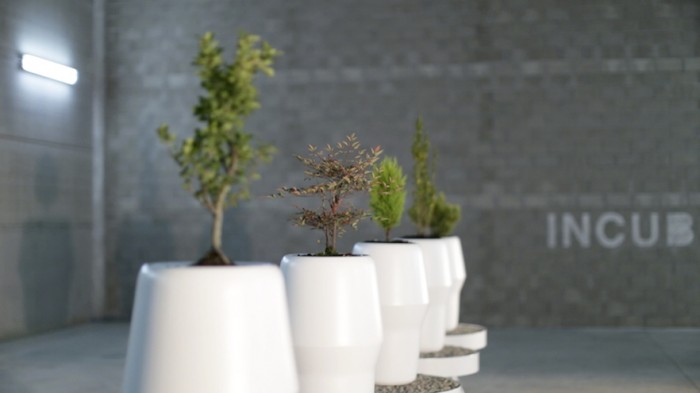 The Bios Urn and tree incubator is a new way to commemorate the passing of a loved one by replacing gravestones with trees. The idea, for brothers Gerard and Roger Moliné, is to turn cemeteries into forests and create a meaningful way to connect and commemorate the departed.
The urn, which contains the ashes of a late loved one and the seed of a tree, is placed in the incubator that utilises technology to grow and care for the seed until the sapling is strong enough to be replanted.
The incubator contains an electronic sensor and built-in irrigation system that houses just under 12-litres of water, which enables the incubator to water itself as it required.
A cellphone application connects to a sensor in the incubator. It supplies regular updates about the current growth conditions and status of the tree.
Their simple philosophy – To design, in conjunction with nature, has the ability to change the world – has enabled them to design a product that creates life out of death.