The ultra-luxury train recognised for its feature in the 1934 Agatha Christie fiction story Murder on the Orient Express is being reimagined almost 140 years after the original train changed rail travel forever. In 2024, Orient Express will invite travelers to relive the legend aboard 17 original rail cars from the original 'Nostalgie-Istanbul-Orient-Express' train dating back to the 1920s and 1930s.
Launching in 2024 in time for the Paris Olympic Games, the train designs were revealed during Paris Art Week between 17 - 21 October 2022 and will be exhibited at Design Miami later this year.
The original Nostalgie-Istanbul-Orient-Express stopped service in 2009, disappearing off the rails and off the grid. The Orient Express was no longer — until, in 2015, Arthur Mettetal, a researcher specializing in industrial history, conducted a worldwide inventory of the Orient Express for France's national train service, SNCF. During the course of his research, he discovered a providential video of a train in full service, posted by an anonymous person on YouTube. Here, the original Nostalgie-Istanbul-Orient-Express was found on the border between Belarus and Poland.
After two years of negotiations, the owner of the Nostalgie-Istanbul-Orient-Express ceded his coveted train to Orient Express, which is now being refurbished and reimagined once again for travel in 2024. This redesign is headed by notable French architect Maxime d'Angeac, whose approach aims to foster a link between contemporary design and the original Art Deco features of the train.
"Entrusted to the best artisans and decorators specializing in their unique fields, this embassy of French luxury will unveil a setting of absolute refinement, faithful to the art of tailoring. It will be an incomparable train travel experience, imagined through a contemporary vision of comfort and extreme luxury," says Maxime d'Angeac,
Maxime d'Angeac's design will be the first reinterpretation in almost 100 years, as the first Orient Express train, which was designed by Belgian civil engineer Georges Nagelmackers 140 years ago, received its only redesign in1924.
In parallel with the launch of the Nostalgie-Istanbul-Orient-Express, Orient Express La Dolce Vita will welcome its first passengers on board more luxury trains in early 2024 – making up a full universe that will offer Orient Express travellers a complete ultra-luxury travel experience once again.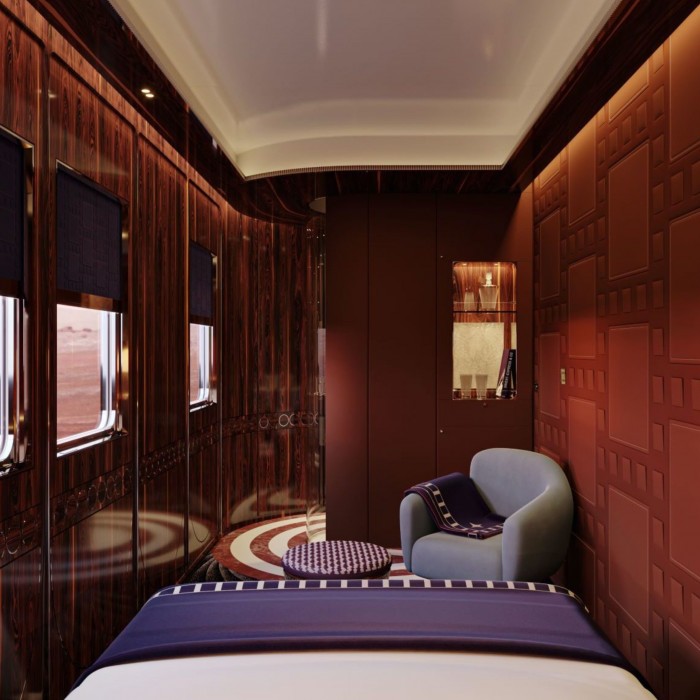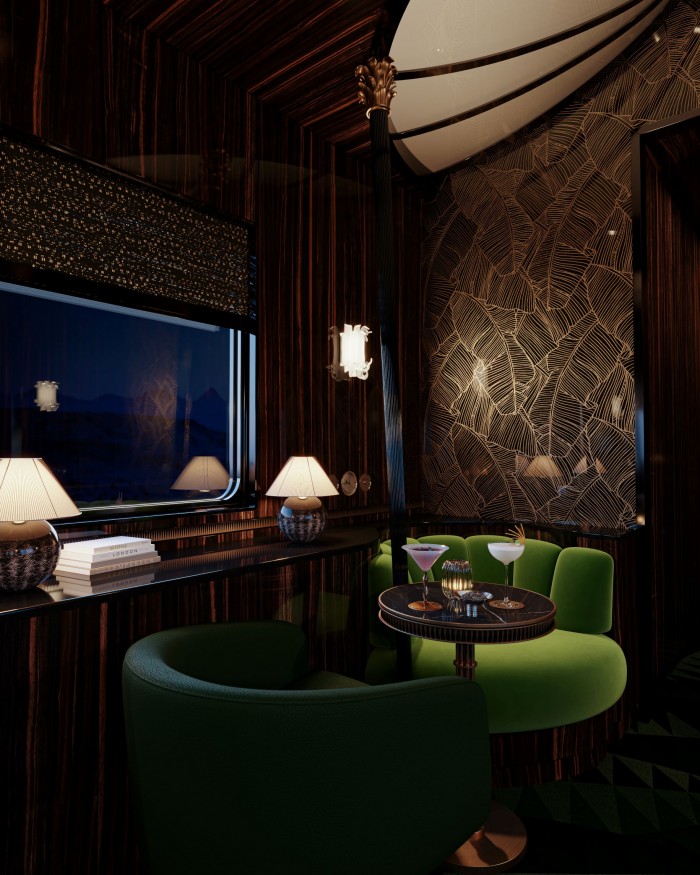 Read more
Sweden's Onmateria Imagines a Future for the Hotel Industry That's Lighter on the Planet
Credits: Maxime d'Angeac & Martin Darzacq