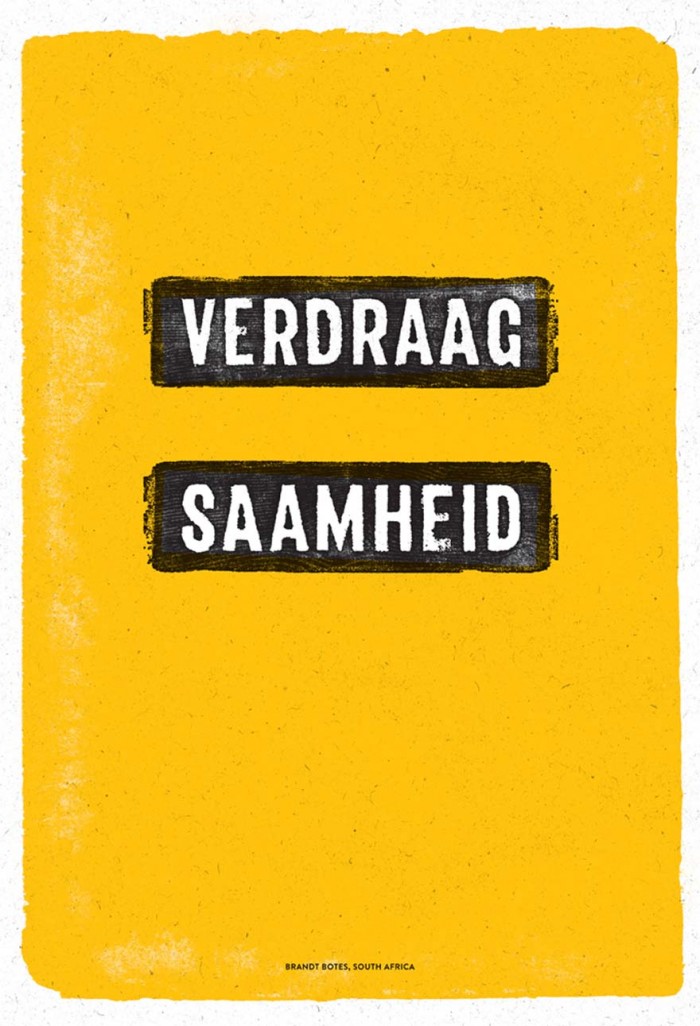 Mirko Ilić's Tolerance Traveling Poster Show started as a way of moving art from being something that can only be accessed through an art gallery or museum. What the graphic designer was hoping to do was make art more accessible to the public by showing it in public areas from parks, to shopping malls and other such areas.
Today the exhibition has grown into a worldwide event that has been held in places like the US, Slovenia, Montenegro, Serbia, Bosnia, Spain, Holland, Turkey, Ukraine, Dominican Republic, Novi Sad, Madrid, Antalya, Cape Town and, most recently, Durban. In each new location, a new poster by one of that country's more prominent artists is added. This July, the exhibition moves to Johannesburg's Constitution Hill, where it will be showcased from 16 – 31 July 2018 daily from 9am until 5pm.
The exhibition currently features graphic design contributions from celebrated designers such as Design Indaba alumni Milton Glaser, Edel Rodriguez, Chaz Maviyana-Davies and over two dozen other artists including Istvan Orosz, Yuko Shimizu and Manuel Estrada. More recent additions to the collection include works by Art Chantry, David Hillman and Holger Matties.
With every exhibition that takes place around the globe, local artists are asked to add their own visual take on the idea of tolerance. With each new iteration, the collection grows and the whole venture is expected to last for two years.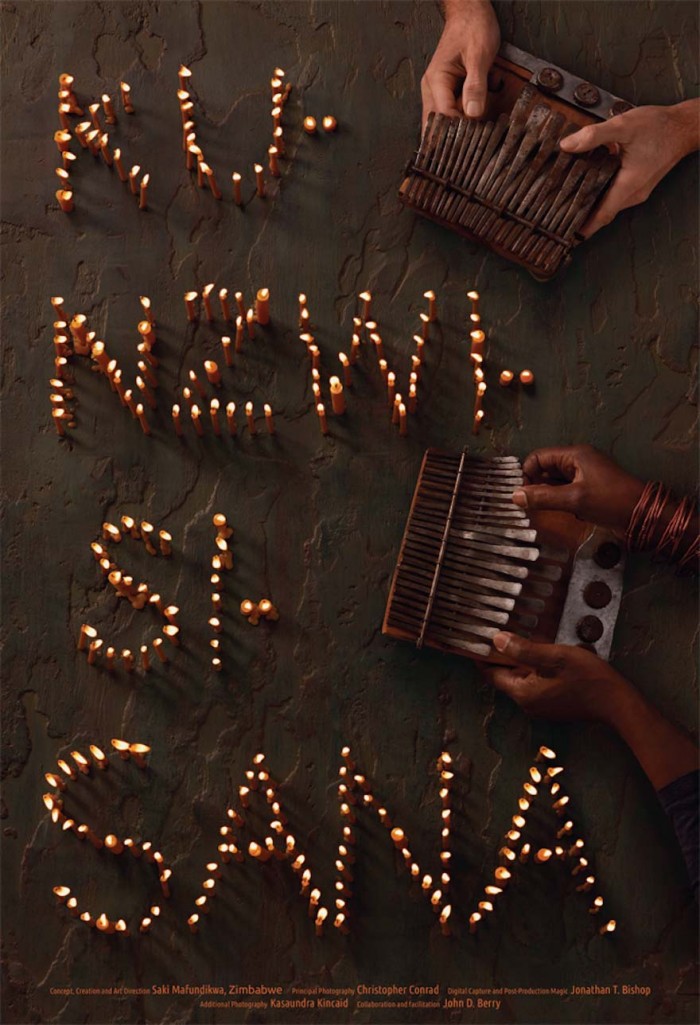 As for how Ilić views the role of the designer in promoting tolerance and establishing peace, Ilić says, "Designers are firstly humans/citizens and then designers. Hopefully, one day when they stop being designers they're still going to be humans. Hopefully they're not gonna sell their soul in the process. Designers and artists understand the power of an image, because of that they have an additional duty to use it, but use it wisely."
To learn more about the Tolerance Travelling Poster Show, visit the blog.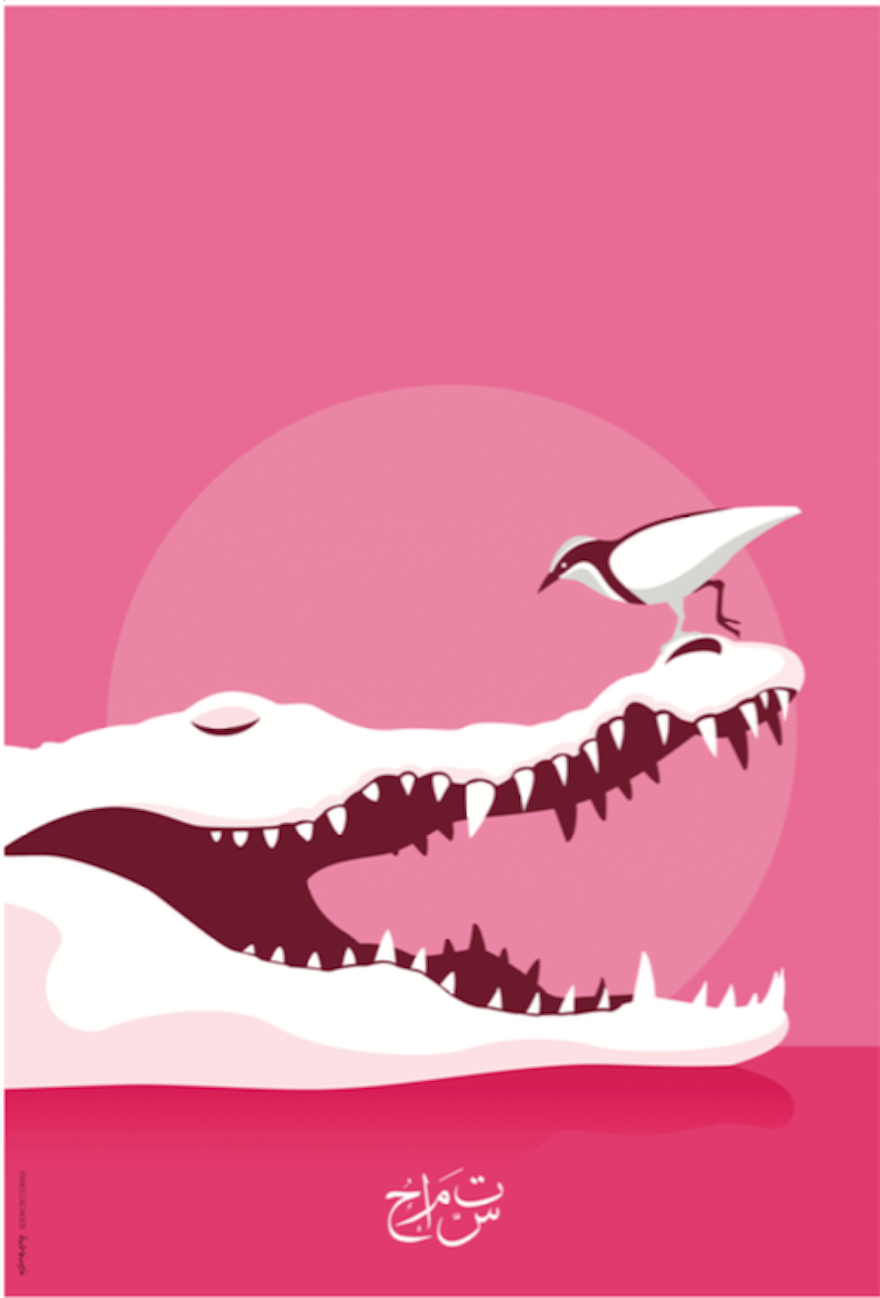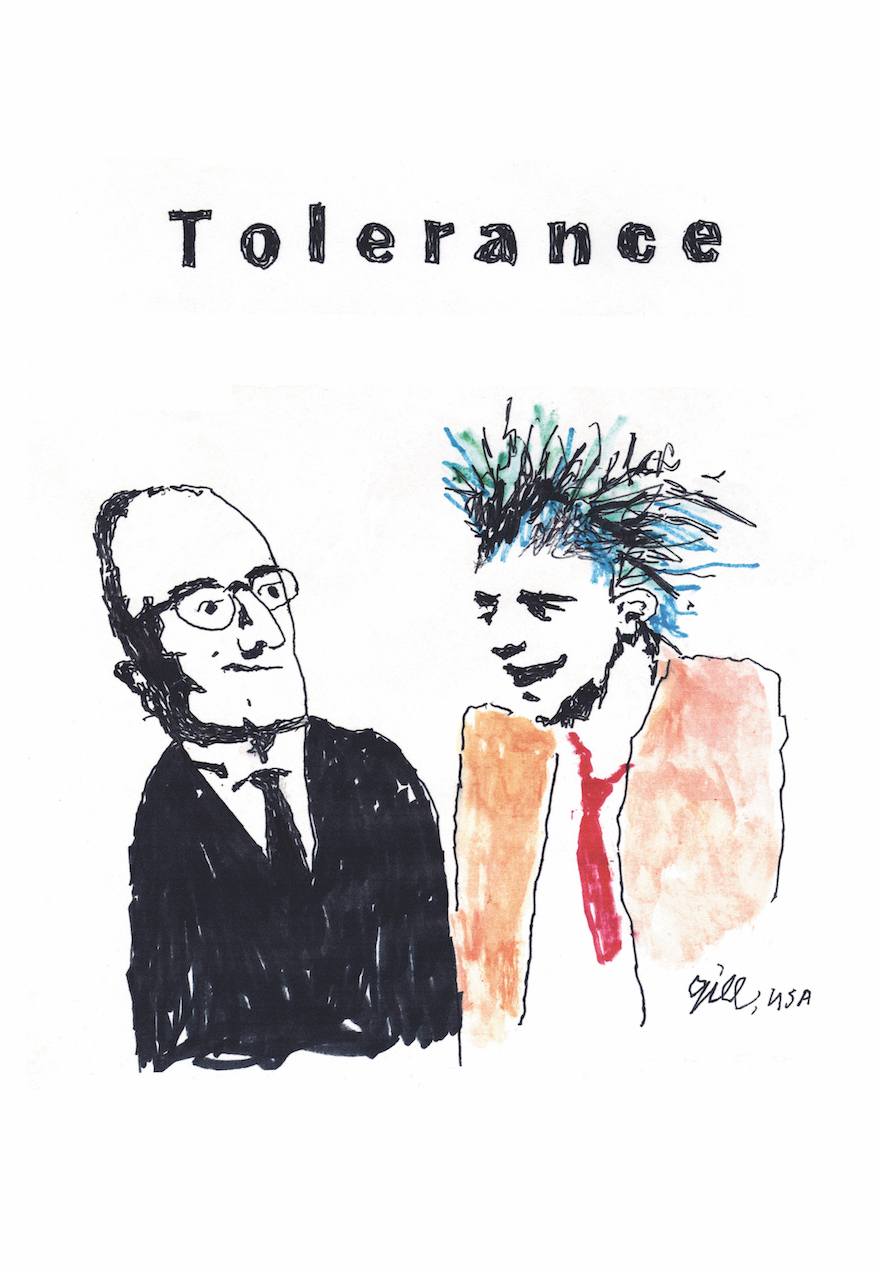 Watch the Talk with Edel Rodriguez