HUMANITY-DRIVEN DECISION MAKING
"I think it's evident when we look around the world that many of our cities and urban environments are incredibly divided," said urban and architectural designer Paloma Strelitz.
With her London-based collective Assemble, she seeks to address demographic inequalities by expanding beyond traditional architectural design. In an effort to create spaces that empower and uplift those who engage with them, Strelitz and her team look at social and infrastructural aspects, making a special effort to maintain ongoing involvement in the spaces to understand when something might need to change in any way.
Citing the enormous gulfs evident between different groups of a cities' population – spanning areas like health, wealth and life expectancy – it's a phenomenon that proves the need to look closer at how our built environment can give rise to these inequalities.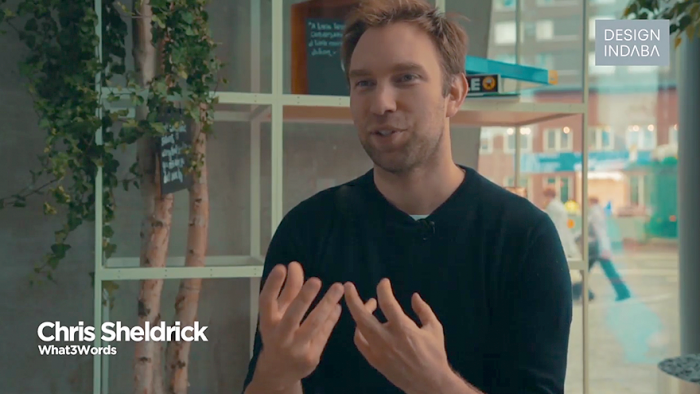 "I think the question is, can we boldly plan for not just tomorrow, but beyond that?"
For designer Chris Sheldrick, it's about looking to the future when planning – not for short-term gain, but long-term solutions. Such is the case with what3words, an all-encompassing addressing system that divides the entire globe into one system of uniquely sequenced words.
Where local infrastructure fails, what3words divides the world into 57 billion squares, 3 by 3 metres each. Every square is tagged with a unique trio of names. Using this sequencing system, each string can be located from anywhere in the world, even if it's remote and even if there are no roads nor house numbers leading to it.
So far, it's used by the postal services of Mongolia, Djibouti, Tonga, Saint Martin, and Côte d'Ivoire, with many more – including developed countries – likely to follow. 3-word addresses are also being used by the UN, the Red Cross and emergency response and humanitarian organisations around the world.
"How are we going to tell each other exactly where to go when an address isn't good enough? We want to get addressing considered as that critical piece of infrastructure while people are designing the way these cities are going to look."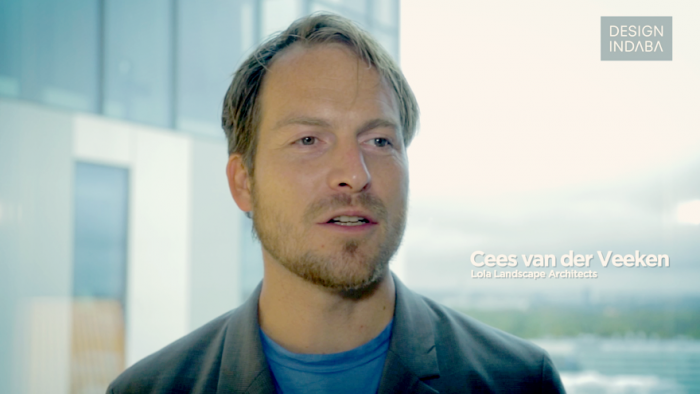 Co-founder of LOLA Landscape Architects Cees van der Veeken believes that landscape design is "the area of a city that is the most difficult to script in terms of design, but it's also the area where people meet each other," before adding, "I think spatial problems are better solved by the public domain."
In both developed and developing parts of the world, there's a disparity between the city centres and outlying areas, making the economic heart of the region inaccessible to many. Van der Veeken emphasised that within developing regions, there's more of an opportunity than anywhere else to decentralise city centres by integrated landscape architecture.
"I think, here, you have the possibility in a very positive way to leapfrog and develop faster," he said, "It's not really about having a nice public space to walk through. A walkable city is important as well, but it's more about how you treat your people."
Like other forms of social impact design, landscape architecture can be used to have a tangible impact on the socio-economic state of a district, says van der Veeken.
"For me, the whole concept is that together, we're making life easier and more comfortable to live on this planet. On a very abstract level, you can think of cities as things that are protecting you from the dangers of nature or that make it easier to survive in a challenging climate," he adds. "Ask, as a designer, what are you here for? It's really about making it possible for people to live life smarter, better, more comfortably."
Design Commons is a bespoke, one night only, event that puts leading design thinkers, doers and stakeholders in one space to discuss the creation of better cities. It is inspired and curated by Design Indaba in collaboration with Helsinki Design Week.
More on urban planning and city design:
Graduates in Chile transform abandoned urban lots into community spaces
Urban designer Alice Cabaret on innovation in challenging places like Maboneng
City residents are helping design public space with Minecraft
How can city layouts be designed to better cope with climate change?
Watch the Talk with Chris Sheldrick
Talks
• Duration: 00:19:31
•
19 Jul 17