The year 1994 was a pivotal year for many reasons. While South Africans were having their first democratic elections, over in America an entrepreneur called Jeff Bizos founded Amazon.
Over in the Netherlands, designers Nikki Gonnissen and Thomas Widdershoven founded their studio, thonik. The studio specialises in visual communication, graphic identity, interaction and motion design.
To celebrate the studio's 25 years in the business the founders have released a book called Why We Design.
Speaking to design boom Gonnissen explained that she and Widdershoven met in a park in 1993: "Thomas saw me eating ice-cream with some friends. He sat down nearby and blew me a kiss. When I left he cycled after me until I stopped and talked to him. It turned out we were both in our final year of art school – me in Utrecht and he in Amsterdam. I knew about the 'singing saw' an obscure poetry magazine he was art-directing. My mum liked the design and had given me a copy. That same year we decided to work together and we opened thonik."
Since then the two have worked on big projects including the logotype, environmental graphics and posters for the Holland Festival as well as the identity for the Socialist Party in the same country.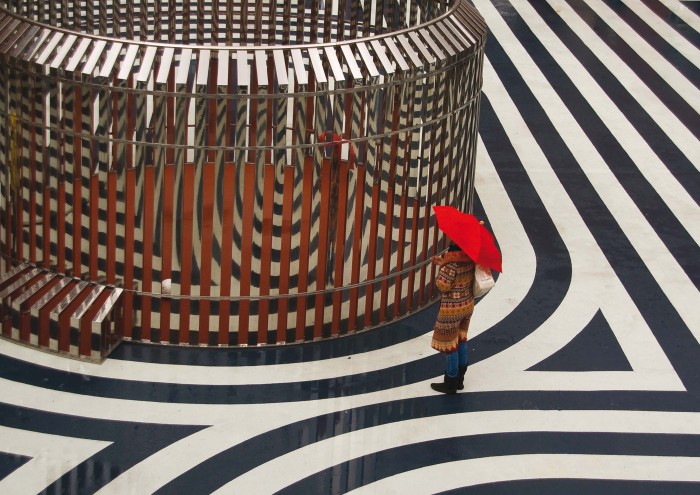 The book was preceeded by an exhibition in Shangai earlier this year with the same title. The exhibition, which took place at the Power Station of Design in Shanghai, attracted about 150 000 visitors.
Using 11 rooms, the studio showcased 11 projects that were exemples of 11 underlying motives. Visitors were invited to submerge themselves in thonik's work by literally walking through the moving images.
With the book, the team has created a bit of a time capsule highlighting their work over the past two decades. Readers also get the chance to see the impact of a changing world on the work of the studio.
The book is a showcase of the importance and relevance of graphic design.
Speaking to Organisation in Design, Gonnissen said: "We wanted the book to contain not just a standard chronology but also to really research our work in an altering world while our profession has been changing significantly because of new technologies."
Like the exhibition, the book is divided into 11 themes that range from radical, impact, empower and other personal themes.
In this way as you page through the book's different chapters you get closer to answering the questions of why is it that the Dutch design studio designs.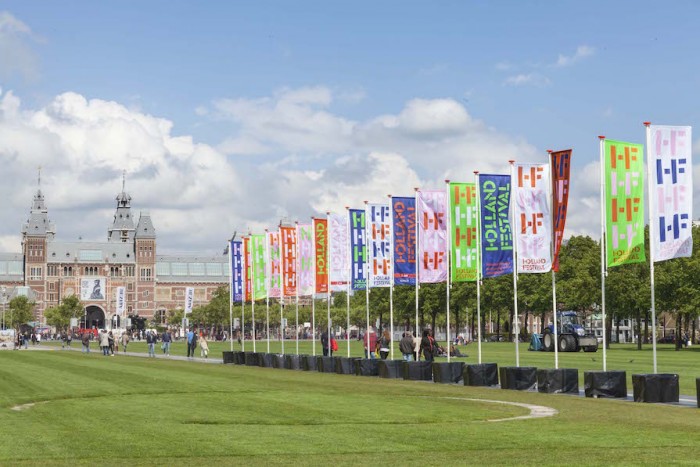 More on books:
Argentinian artists uses 1000 banned books to build a monument in Germany
This book explores the diversity within Kenya's fashion industry
This book takes you on an aerial tour of Rwanda